Dee Garrett says she'll miss the people who came to the Casanova Post Office during the 24 years she served as postmaster and 29 years in total she worked there. They're sure to miss her, too.
Postmasters in small communities get to know the people who come in to send and pick up mail or buy stamps, often exchanging a greeting and sometimes catching up on a deeper level.
Garrett said the post office and the hall at Grace Episcopal Church serve as community hubs.
Another longtime Casanova resident agrees.
"It's not hard to get acquainted here. People pick up their mail at the post office every day," said Greg Huddleston. He's lived in Casanova for 30 years.
The two engage in friendly banter. Huddleston calls her "Dame Garrett" and she calls him "Lord Huddleston." Why? "Because we're crazy, I think," Huddleston said.
"We really became friends quickly. She would call me when this or that came in" at the post office, he said. "She provided very personal service."
Huddleston recalled that a case worker at a nursing home in West Virginia where his aunt was being cared for called the Casanova post office to find out how to reach him.
"[Garrett] gave our phone number but said not to call between 1 and 3 because 'that's when they take their naps,'" said Huddleston. "That's typical of life in the village."
Being postmaster "gives you an in with the community. Dealing with the people gave me a feeling I was part of the community," Garrett said.
Friends and neighbors took her out to lunch and to treatments when she had cancer. She's been cancer-free for 20 years.
When she retired, postal workers and friends in the community treated her to lunch and a retirement party. Her last day on the job was June 28.
Originally from Tennessee, Garrett lived in Chantilly before moving to Casanova in 1972 with her husband. He was an avid horseman and was involved with the Casanova Hunt. They have since divorced.
Garrett started her postal career as a clerk. "I cased the mail. I put it in the post office boxes.  I waited on customers when they had a package to mail."
The Casanova post office currently handles "6 to 8 feet of [first-class] mail" plus 20 to 30 packages a day.
While people aren't writing and mailing letters like they once did, package delivery has surged.
"With Amazon it's really picked up," Garrett said. "This post office does quite a lot of business."
"Everything is computerized. Everything has to be scanned – arrivals and deliveries," Garrett said about how technology has changed the postal work.
Garrett worked alone in the post office. A relief clerk would come in when she took a vacation.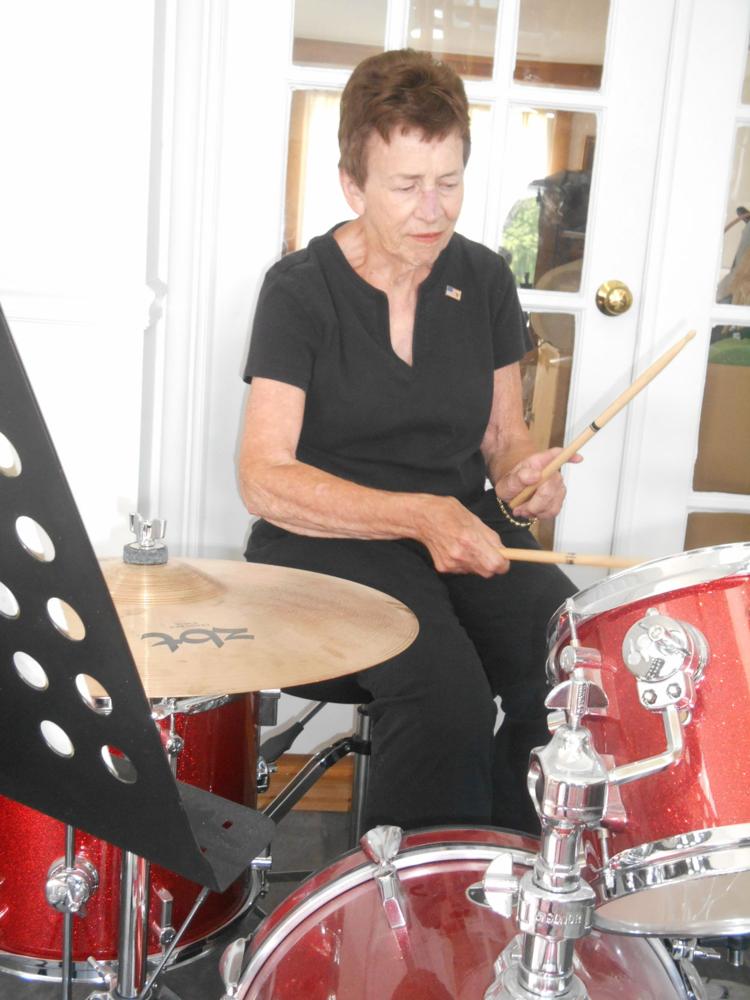 The new retiree is the mother of two – a son and daughter – and the grandmother of three. Her son is a musician who works at Drum and Strum in Warrenton.
"We were in a music store and I was looking over the instruments and saw a set of drums. I always had a yen to play" she said. So now at age 83, she's taking drum lessons.
"I'm pretty fair. I don't play for anybody but myself," she said.
Reach James Ivancic at jivancic@fauquier.com.