Thousands of gun rights supporters flocked to Richmond's Capitol building Monday for the Virginia Citizens Defense League's annual lobby day rally, amid fears of white nationalist and extremist violence;  the event ended at noon without incident.  
The Capitol Square emptied out by 1:40 p.m. and no arrests had been made at that time, according to Capitol Police. 
Rally-goers began showing up at the Capitol early Monday morning, flooding the Capitol grounds and the side streets. Many protesters were openly carrying firearms outside of the Capitol grounds, where the possession of firearms is banned.  
The rally featured several speakers, including Philip Van Cleave, president of the Virginia Citizens Defense League, and Del. Nick Freitas, R-30th, who took to the Capitol steps at 11 a.m., an hour before lawmakers took to the House and Senate floor.  
No violence was reported during the event. Lawmakers held meetings as scheduled, with only four House Delegates absent from Monday's session – Del. Lee Carter, D-50th, Del. Kelly Convirs-Fowler, D-21st, Del. Joe Lindsey, D-90th, and Del. Marcia Price, D-95th.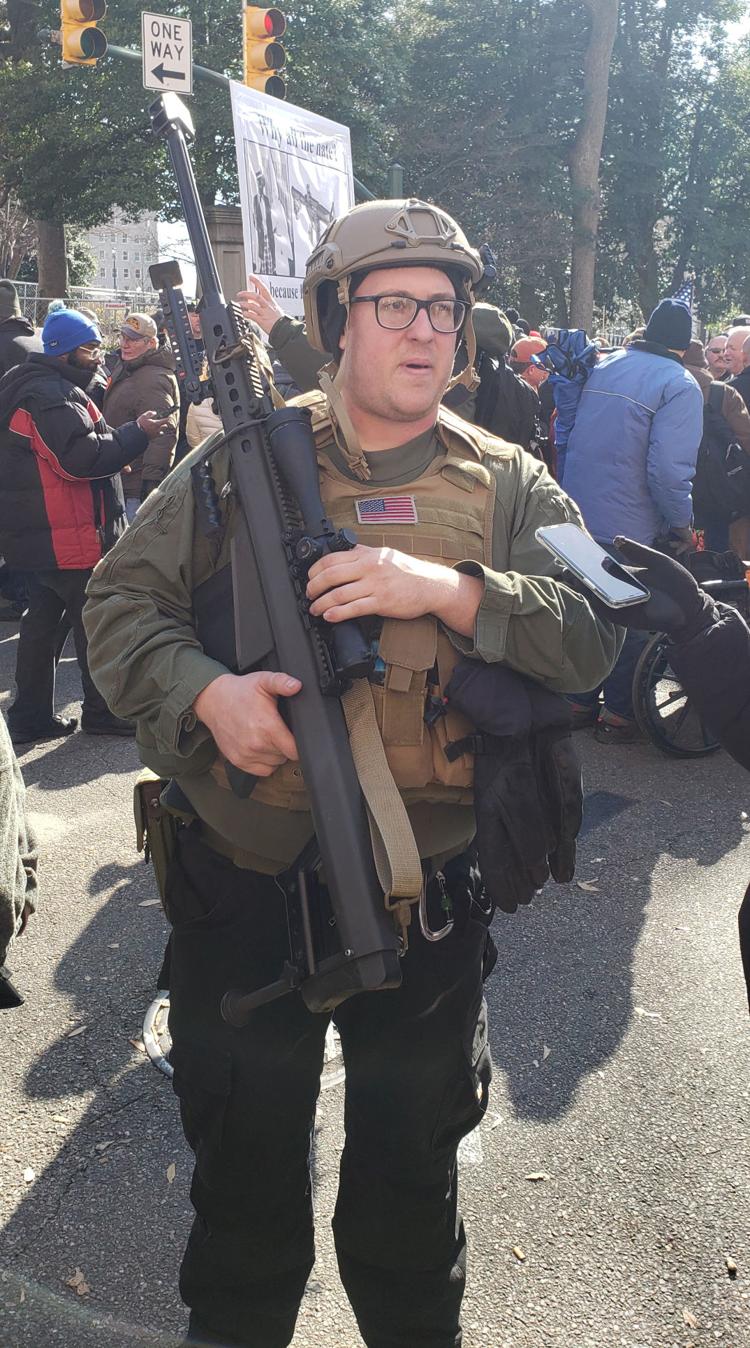 The Virginia Senate passed several bills Monday including SB111, a bipartisan effort to allow no-excuse absentee voting in Virginia; it was co-sponsored by Sens. Richard Stuart, R-28th, and Jill Vogel, R-27th. 
In the lead up to the rally, Gov. Northam declared a state of emergency amid what he said were credible threats of violence identified by intelligence analysts. A day later, three members of a violent, white nationalist organization with plans to disrupt the rally were arrested in Maryland by the Federal Bureau of Investigation.  
Another three white nationalist extremists affiliated with the same group were arrested by local police in Floyd County, Georgia over the weekend; they were also said to be traveling to Richmond for the rally.  
Monday's gun rights rally was the culmination of months of gun rights activism that has taken place since Democrats took the majority in both the state Senate and House of Delegates. Many Democratic candidates promised sweeping gun control legislation, including universal background checks, "red flag" laws and a controversial "assault-style" weapons ban, if elected. 
Since the Nov. 5 election, gun rights supporters have flooded local board of supervisors and city council meetings across the commonwealth to ask local officials to protest any new gun reforms enacted by the General Assembly.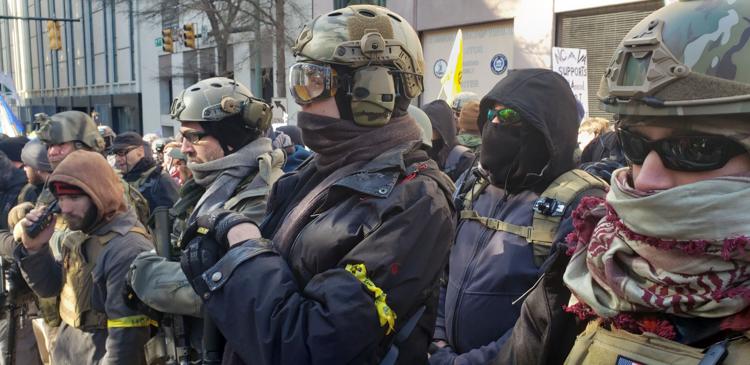 Many localities have since declared themselves "Second Amendment sanctuaries" – a term that Virginia Attorney General Mark Herring (D) said has "no legal effect whatsoever."  
Prince William and Fauquier county boards passed resolutions declaring their counties "constitutional counties" in December. The resolutions state that county officials will uphold the Virginia and U.S. Constitutions but make no promises to not enforce new gun laws. Fauquier County's gun resolution also expressed support for a handful of new gun laws now before the General Assembly. 
Only one Prince William County Supervisor weighed in on the protest. Supervisor Jeanine Lawson, R-Brentsville, said in a statement on Jan. 15 that she was not in agreement with Gov. Ralph Northam's declared state of emergency on Capitol grounds and supported Virginia citizens, "as they make their voices heard in Richmond and across the Commonwealth." 
Lawson said in an email Sunday that she did not plan on attending the rally. 
"While I am grateful for the preparations taken by law enforcement and first responders, I am disappointed that our elected governor feels such contempt for the 2nd amendment that he sees fit to compromise the right entirely," Lawson said.