A former prison in Northern Virginia now has newfound liberty.
What was once the Lorton prison complex, which housed D.C. inmates in a reformatory setting until it closed in 2001, is being redeveloped as a new mixed-use community called Liberty at Laurel Crest.
The community, at the intersection of Silverbrook Road and White Spruce Way in Lorton, celebrated the opening of its first phase in May. When complete, it will feature 165 apartments, 157 townhouses, 24 single-family homes and more than 110,000 square feet of shops, restaurants and offices, Fairfax County officials said in a news release.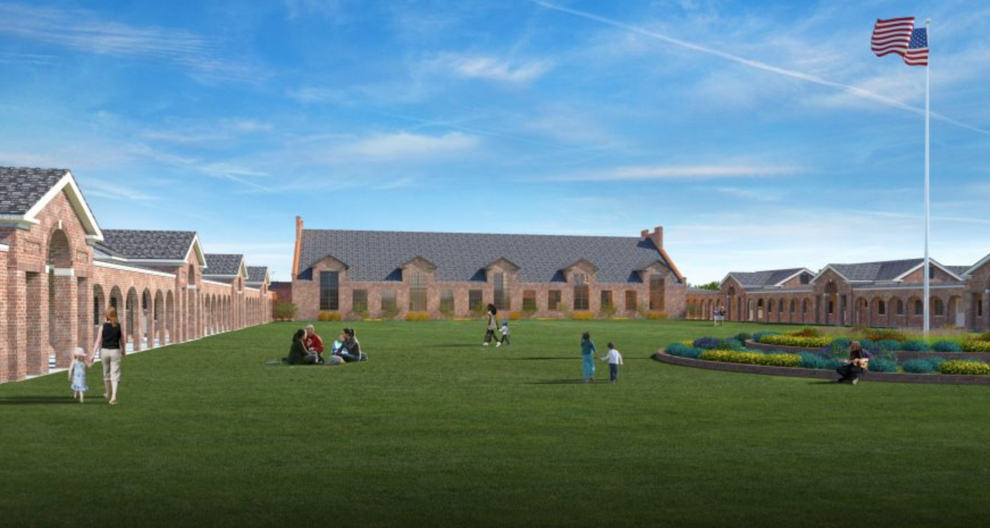 Developers and county officials are hopeful that the new community will bring new life to an area that has been virtually empty for years.
"Liberty promises to be a community hub where neighbors can walk over to meet up for coffee or dinner," Mount Vernon District Supervisor Dan Storck said in a statement at the time. "Perhaps, watch beer being distilled at the local brewery. Read books on the central lawn. Pick up groceries on the way home or stroll over with their toddlers for playtime."
The apartments, which began leasing in May, were built in historically-preserved, renovated, reformatory dorms. About half of the apartments have been leased so far, said David Vos, development project manager for The Alexander Company, one of two private companies that partnered with Fairfax County for the project.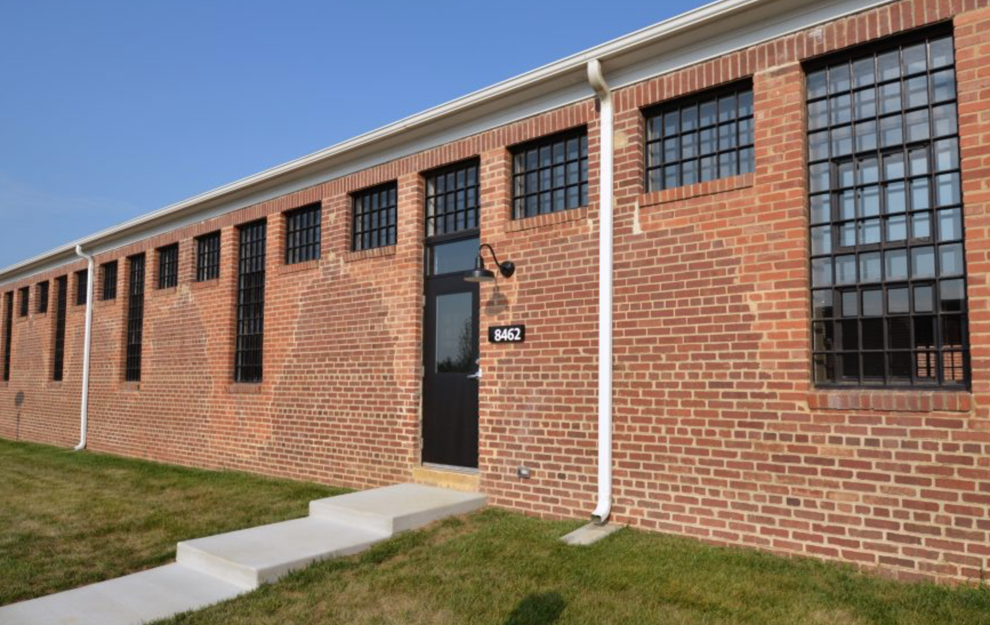 The Lorton project began a little more than a decade ago when The Alexander Company responded to Fairfax County's request for proposals for a master plan for the property. The county then approached the company about taking on the development, and they agreed, also bringing a second development company, McLean-based Elm Street Development, on board.
Elm Street Development was interested in the project because of its location in southern Fairfax County and because of the unique opportunity it presented, said Jack Perkins, project manager for Elm Street Development.
"It's such a unique opportunity, a once-in-a-lifetime opportunity to come in and redevelop and build around a historic complex of buildings," Perkins said. "At Elm Street we are all about trying to create special places for people to live and I think this one really ranks high on that measuring stick."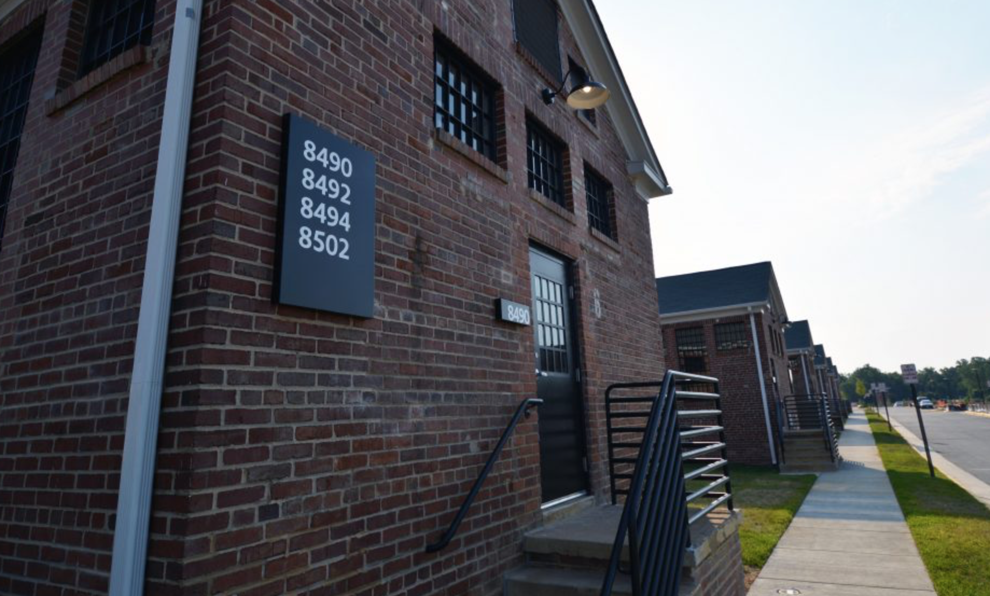 The Alexander Company, based in Madison, Wisconsin, specializes in historic preservation and adaptive reuse of historic buildings.
But building in a former prison reformatory was new to them, Vos said.
"This nice thing about the reformatory was that it's not really laid out like a prison cell," Vos said, adding that the original rooms were more similar to Army barracks.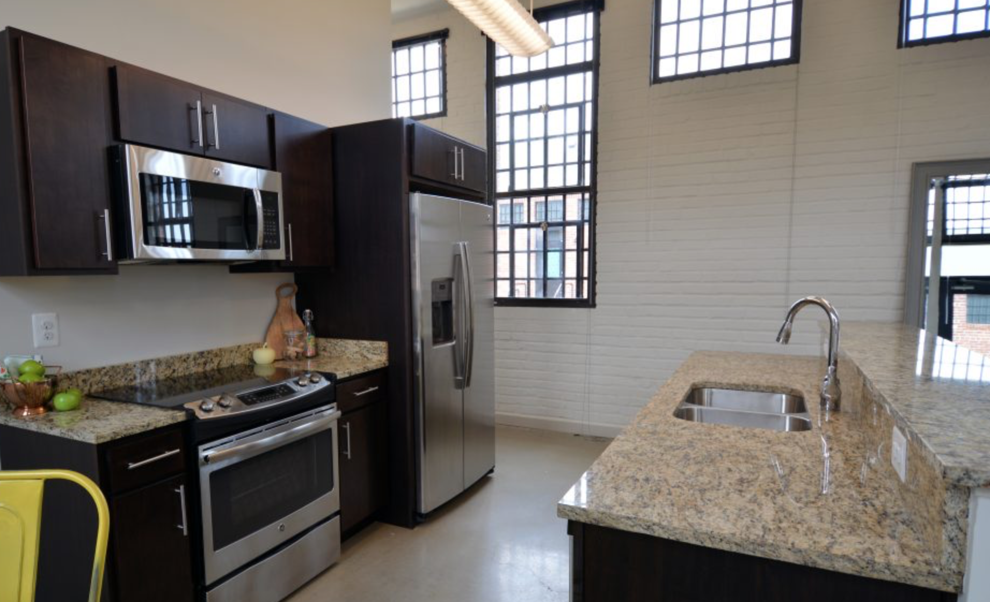 The Lorton prison was originally commissioned by Theodore Roosevelt in the early 20th century and "was created as a place where inmates in the District of Columbia could be rehabilitated by acquiring new trade skills," according to a historical summary of the property.
The reformatory, like the workhouse that has been repurposed as an arts center in recent years, was designed as a campus and was built by the prisoners who lived there.
The dormitory-style buildings were designed to "provide abundant natural light and open green-space," making their eventual transition to a residential community easier, project officials said.
The prison was closed in the late 1990s and the last inmates moved out in 2001.
The apartments are designed to bring a modern look to a historic building and the buildings retain much of the historic buildings' features.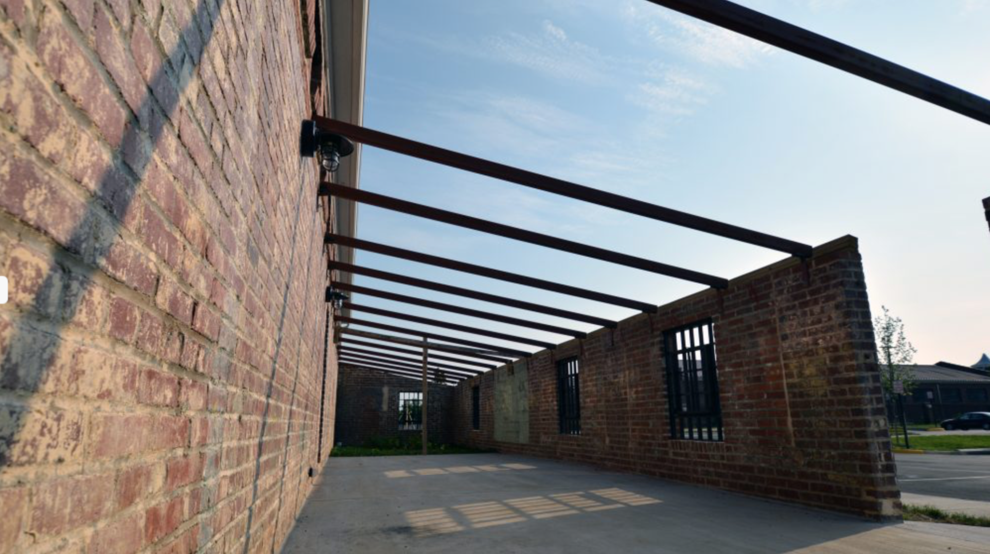 The apartment complex, called Liberty Crest at Laurel Hill, has one- and two-bedroom apartments with polished concrete floors, exposed brick, granite countertops, stainless steel appliances and the building's original windows designed to bring in natural light.
Amenities in the apartment complex include a community room built in the prison's former dining hall, a fitness center, a swimming pool, tot lots, more than 3 acres of green space and access to the cross-county trail.
The first phase of the development also includes 83 townhomes and 24 single-family homes, being constructed by Van Metre homes. The first phase also includes two commercial buildings, Perkins said, one in the renovated prison chapel and one in the old steam plant building. The first phase also involved converting the old prison baseball field into a community green space.
"This is going to be the hub of the community," Perkins said. "This is where there will be things like summer concerts, movie nights on the green, things like that."
The second phase will include converting the old maximum-security facility into office and retail space.
The development came about through a public-private partnership with Fairfax County, The Alexander Company and Elm Street Development. The federal government sold the 2,300-acre reformatory site to Fairfax County in 2002, after the prison had been closed. Since then, portions of the site have been used for the Workhouse Arts Center, which opened in 2004, South County Secondary School, opened in 2005, the Laurel Hill Golf Club, opened in 2005, a section of the cross-county trail, opened in 2006, Laurel Hill Park-Giles Run Meadow, opened in 2007, Laurel Hill Elementary School, opened in 2009, Laurel Hill multi-use trails, opened in 2009, South County Middle School, opened in 2012, an equestrian riding ring, opened in 2014, and the gated Spring Hill Senior Living Community, opened in 2006-2014.
Fairfax County officials describe the new Liberty community, which makes use of the remaining 80 acres and many of the historic buildings as "the final piece of the puzzle.
"Liberty is the latest realization of the county's vision to create mixed use communities where residents can live, work and play," Fairfax County Board of Supervisors Chairman Sharon Bulova said in a statement. "A once underutilized site with a checked past has now been reimagined and redeveloped."
The apartments are ready for immediate move-in and townhouses are under construction, a spokeswoman for The Alexander Company said. A single-family model home is available to be toured and several single-family lots have already been sold, she said.