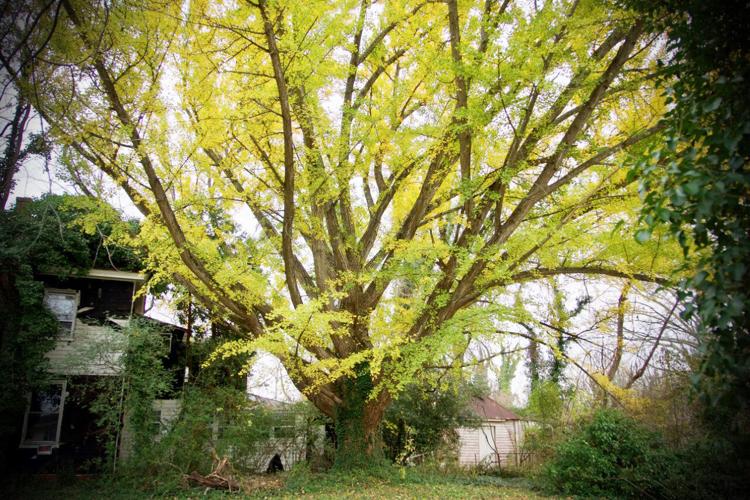 Late in the afternoon on Nov. 30, Daniel Atkins of Atkins Homes, Inc. told the Fauquier Times that he was working with the town of Warrenton and Washington Street neighbors to see if a towering 200-year-old gingko tree on one of his properties – approved by-right for up to four houses -- could be saved. Atkins confirmed that he had been in conversation with the residents and was willing to work toward a solution.
By 8:30 a.m. on Dec. 5, the Save the Warrenton Ginkgo Tree Facebook page posted "Mr. Atkins is cutting down the Ginkgo right now!!!"
By then, all of the branches had been cut from the tree and only part of its trunk remained.
"It was fast and furious," said neighbor Elizabeth Rose, who helped create the Facebook page. "It was his way of telling us to be quiet."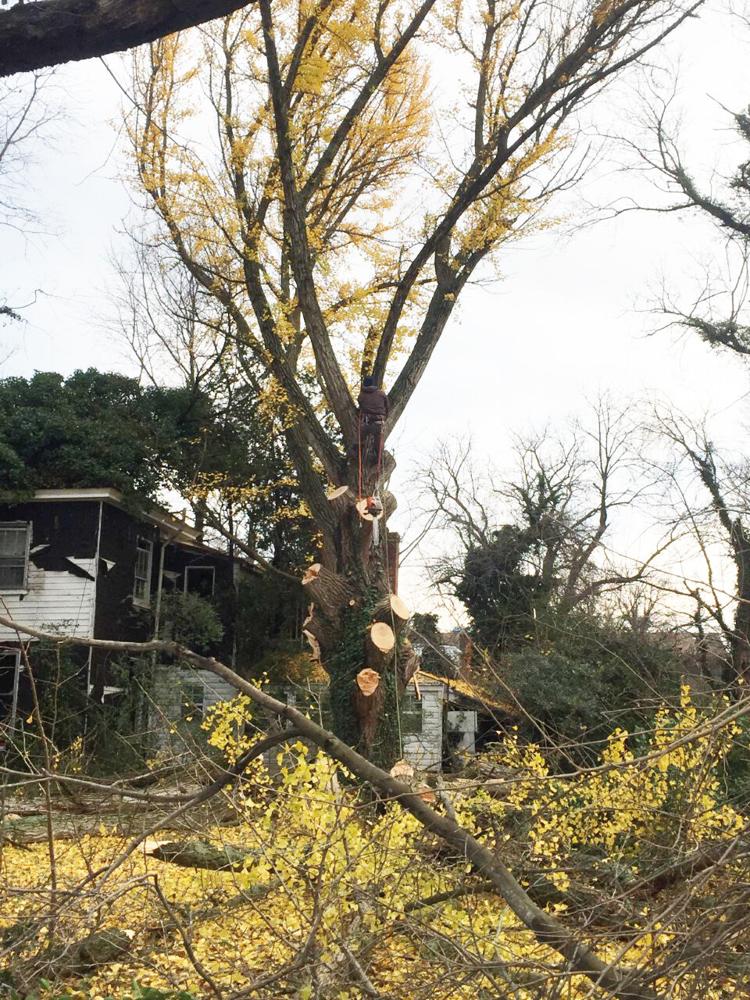 When Town Manager Brandie Schaeffer got a call Saturday morning that the tree was coming down, she said that she went there to see if she could get it postponed until at least Monday. But, she said, "it was too late."
She said that she wanted to make sure the contractors had a valid license, but that Atkins and two other men took the tree down themselves. "There was nothing I could do," she said.
Calls and messages to Atkins requesting comment were not returned by 12:15 p.m. on Saturday.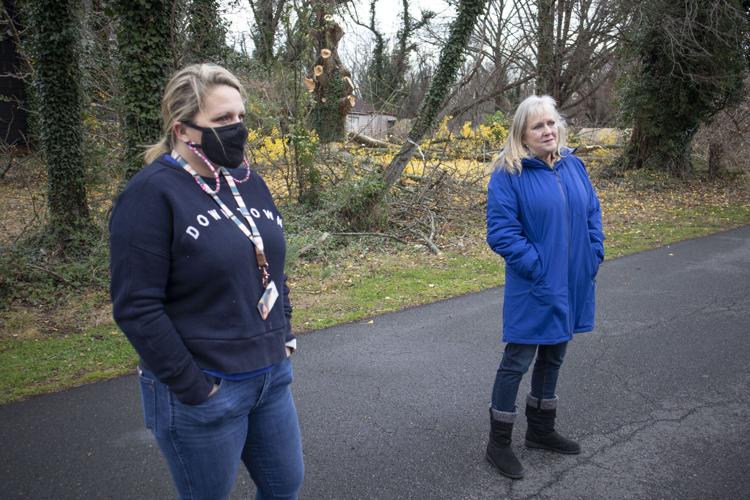 Schaeffer said that the town was talking with Atkins last week about possible solutions. "He said he was willing to work with us, then cut the tree down at 7:30 on a Saturday morning. We reached out to Mr. Atkins as late as yesterday, but he did not respond."
Schaeffer said the town had been working to see if the four home lots the developer had could be reconfigured to save the tree. The town's community development department was working with the Piedmont Environmental Council to come up with workable options, she said.
Schaeffer explained that PEC had reached out to her, offering to be a partner in trying to save the tree, with fundraising and with engineering expertise. "We had already been investigating to see if we could provide Mr. Atkins any waivers that might be necessary in reconfiguring the lots," she said.
She emphasized, "We were not trying to take away any of the builder's rights. If he was going to have to lose a lot, we were willing to compensate him. We were trying to pursue a solution in good faith. That didn't happen. He did not give us that option."
John McCarthy, senior advisor and director of strategic partnerships with the PEC, said that the PEC had committed up to $20,000 toward the effort preliminarily. He said, "That wouldn't have purchased a lot or other major expense but would've allowed attempts to reconfigure the subdivision to save the tree or partnered with others to acquire some portion of the property. Obviously and disappointingly, that door has closed."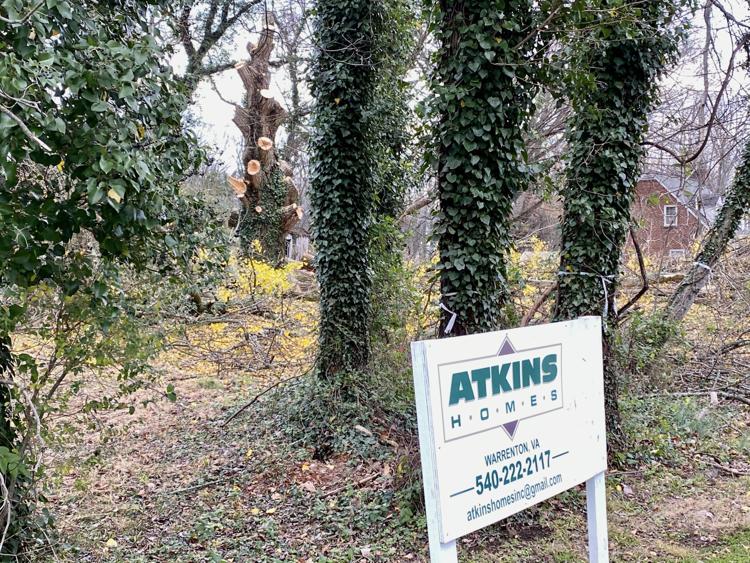 He said, though, "We are still committed, if the town pursues a tree protection inventory outside of the historic district, to support that effort to hopefully forestall similar sad results."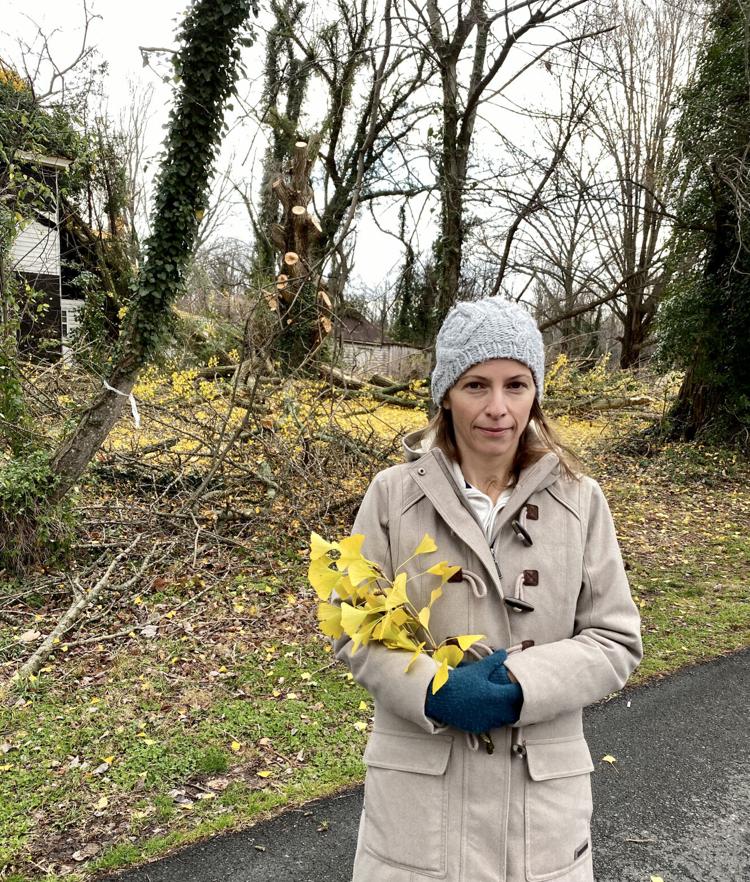 A small group of neighbors gathered to watch the tree coming down. Rita Hawes, who has been active in the short-lived movement to save the tree, posted a video of the demolition on Facebook Live. She said she was sure that they could have raised the money to compensate the builder, even if it had been for the cost of two lots.
Daniel Brewer, who was leading the effort to save the tree, said, "This is devastating. It was amazing to see the community and town government unite for a good and righteous cause. I had 100% confidence we were going save the tree and be fair to Mr. Atkins. There will probably still be good that comes out of this in terms of protecting trees and neighborhood assets, but it doesn't take away the sorrow caused by the vindictive destruction of God's creation the neighborhood just witnessed."
He added, "This has turned from a lesson in civics for my children, to a lesson in human nature. When Mr. Atkins sits down with buyers to customize each house, I'm sure other topics will come up like 'how is the neighborhood?' I don't know how he gets around the elephant in the room.
"In the end, Mr. Atkins is a member of our community and has value as a human being. I hope our community shows him grace and not the same vindictiveness he showed us."
Schaeffer said, "it is just so sad, we were willing to work with him and private funds were willing to compensate him. In a small town we work together and no one was trying to take any rights from him."