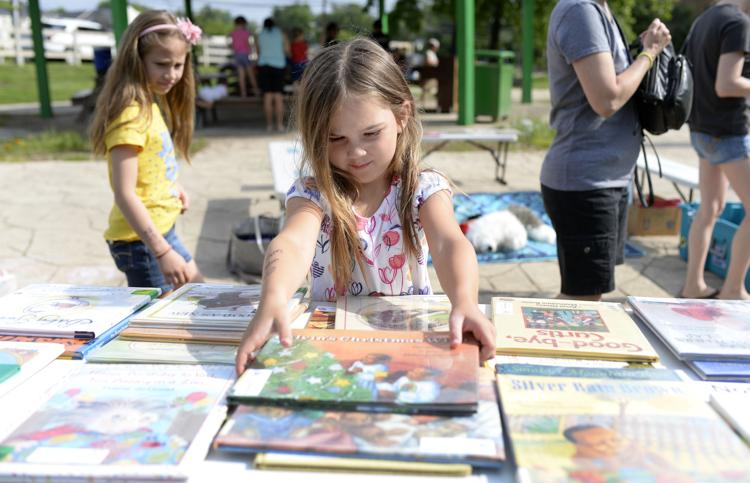 Fauquier County's Books on the Bus program will be expanding both its outreach and offerings this summer.  A combination of private donations and grants will provide the funding for BOB to continue to travel to northern, central and southern Fauquier County weekly. BOB's schedule is as follows: 
Tuesdays at the Marshall Community Center from 9:30 to 11:30 a.m. 
Wednesdays at Eva Walker Park, from 9:30 to 11:30 a.m. 

Thursdays at Cedar Lee Middle School, from 9:30 to 11:30 a.m. 

Thursdays at Marsh Run Community from noon to 1 p.m. 

Fridays at M.M. Pierce Elementary School from 9:30 to 11:30 a.m. 
BOB will operate June 11 through July 26; BOB will be on vacation the week of July 1. 
Starting June 11, BOB will travel Tuesday through Friday providing snacks, movement, literacy and music activities.   
New this summer will be family games and a preschool exploration area. St. James' art teacher, Rebecca Quinn, will provide weekly art lessons. 
A variety of sports teams and community groups will also be joining BOB throughout the summer to share their talents, skills and services. Already confirmed are the WARF, FISH, Fauquier Sheriff's Department, Fauquier Public Library, Verdun, Allegro, Free Clinic, Department of Social Services, Lions Club Vision and Screening and sports teams from both Kettle Run High School and Liberty High School. 
Individuals or community groups interested in volunteering with BOB this summer are welcome to sign up at PATH Volunteer Hub or contact Brittany Dwyer at Brittany.dwyer@fcps1.org.