Ask almost anyone living in Fauquier or Prince William counties if they know where the Blue Ridge Seafood Restaurant is, and the answer will be a variation of, "Of course. On Route 29 outside of Gainesville," or "Sure. On Route 29 outside of Warrenton."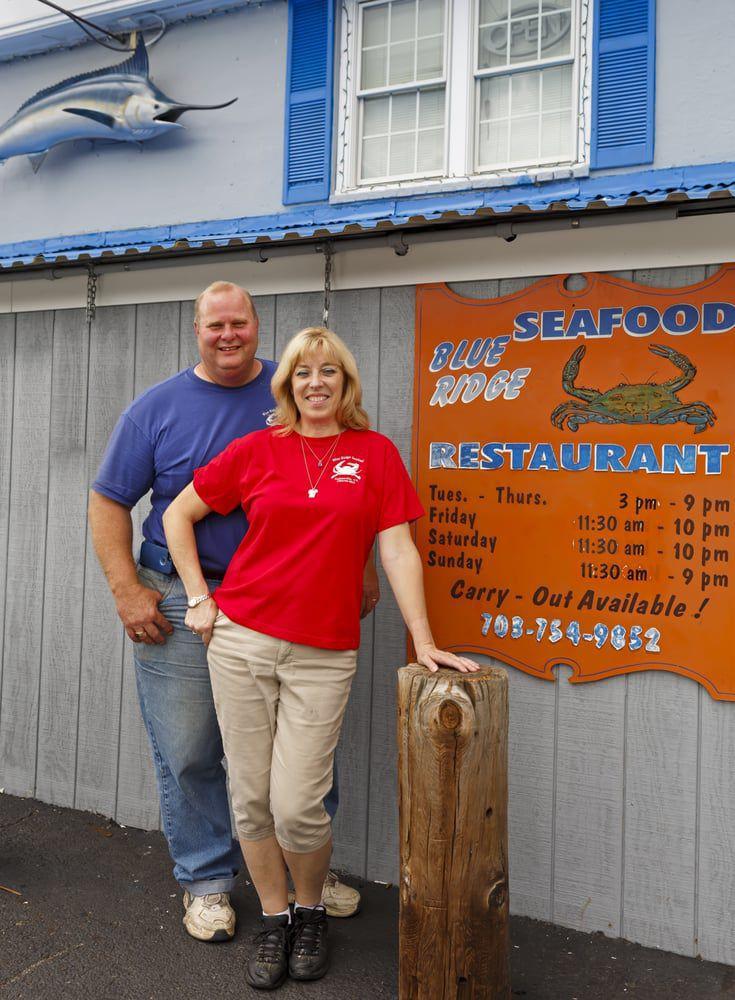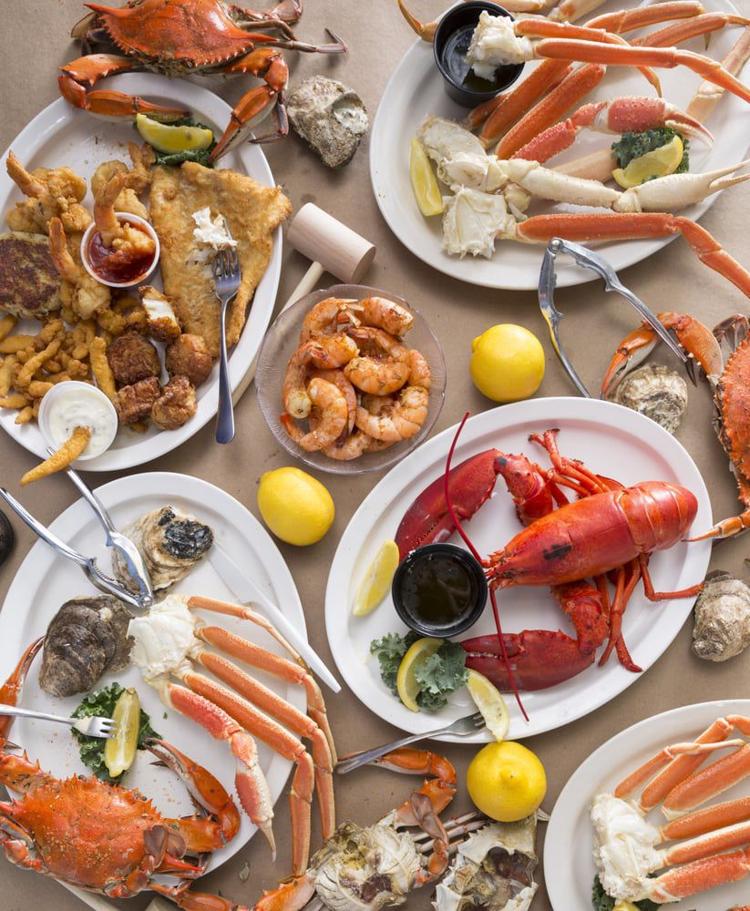 The restaurant's iconic sign with its large crab logo is viewed by thousands of travelers a day as they motor past the down-home eatery or into its often-packed parking lot. Siting the restaurant in a quiet country location and then watching development encircle it bordered on genius. But the restaurant's success is also the result of hard work.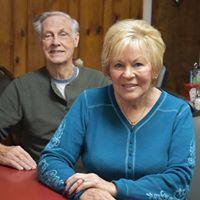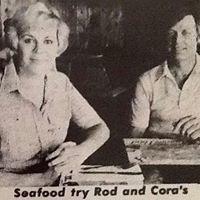 Rod and Cora Stringer founded the crab factory back in 1979. Working full-time as an air traffic controller, Rod Stringer parlayed a part-time gig selling crabs out of a trailer in Dranesville into the beloved seafood restaurant. 
Today the Stringers are enjoying the rewards of their work as retirees in Florida. They also beam with pride as they see their creation embraced by family members who are laboring as hard as they did to satisfy seafood appetites. 
Mark and Donna Donovan and their son Kyle are the faces of the restaurant today. Donna is the Stringers' daughter. She married a man like dad in Mark Donovan who is an entrepreneur in his own right. He owns Donovan Asphalt Paving in Warrenton. 
"I grew up with a father that was always doing something. He had multiple side businesses. He would never sit still," said Donna Donovan. "My mom worked in the restaurant for years." 
In the early days, success was fueled by personnel working at the Vint Hill military base who were among its first fans. Young Donna Stringer and her sister Gail worked at the restaurant then. 
"We helped out minimally in the beginning but then full-time as we got older," she said. 
To keep the restaurant supplied in fresh seafood, Rod Stringer traveled widely to wherever quality product could be obtained. Road trips to Florida, North Carolina and up and down the East Coast were typical. The strategy paid off as customers increasingly counted on Blue Ridge to feature choice offerings on its menu. 
Mark Donovan entered the picture when he met Donna at the former Napoleon's Restaurant in Warrenton.  
"I asked her where she worked, and she said, Blue Ridge. So, I went to Blue Ridge Hardware looking for her. I didn't realize there was another place called Blue Ridge Seafood," he said. 
His pursuit paid off at the altar and in the late 1980s. Rod Stringer asked him to work at the restaurant. The gig turned part-time when he developed his construction businesses and then the paving company. Today he works at Blue Ridge on weekends. 
The eatery's menu has expanded over the years and now covers the gamut of seafood and more. It showcases shrimp, crabs, clams, lobster, calamari, crayfish, haddock, scallops, mahi-mahi, salmon, flounder and catfish. Oh, and gator tail. 
If seafood isn't your thing, choose from quail, chicken, steak, barbecue ribs and even frog legs. Wine, beer and cocktails round out the chock-a-block menu. 
If you leave this establishment hungry, shame on you. 
To reinforce the popularity of the restaurant, its classic busiest days are Mother's and Father's Day. "We serve a tremendous number of people on those days. Our record is 1,900 people on one Mother's Day," said Mark Donovan. The restaurant seats 250 people, including its outside dining area. 
To ensure prompt service, a staff of about 60 people is employed as needed, including many part-time high schoolers. 
The future 
Several members of the family's third generation are now taking the restaurant into the future. The Donovan's son Kyle Donovan, 27, is increasingly the point person and his role will undoubtedly grow in years ahead. 
Kyle graduated from college with studies in business and hospitality. His success at managing the firm is giving his parents more opportunities to take time off from their demanding schedule. "It allows us to do more things on our own. 
"We have a lot of customers tell us what a great job Kyle is doing," said Donna Donovan. "I see him taking over more and more of the business. He is very good and he's taking our social media to another level." Kyle is featured in a video on the company's website. 
One segment of the business getting special attention is catering. Some modest catering occurred in the past, but it will intensify in the future. In addition to two catering trucks, a special trailer is being constructed to further advance this side of the business. 
Ironically, the trailer concept casts back to the Stringers earliest days bringing the business full circle. Two major catering events occurred at Philip Carter Winery with successful crab and oyster feasts. An increasing number of similar events are planned. 
As the family takes aim at the restaurant's 50th anniversary, Donna Donovan underscores their commitment to quality.  
"We use local crabs as much as we can, and all of our seafood is produced in the U.S. We buy the freshest seafood we can with no chemicals involved in its production. We pride ourselves on high quality. 
"It's also gratifying to have longtime customers come back for a meal even if they've left the area. You lose a lot of people over the years as they move on. We consider our customers as part of our family and they come back to visit their favorite seafood restaurant."