For those looking for holiday gifts that are as unique as 2020 has been, home-based businesses struggling through the pandemic offer creative options for folks who want a little more art in their lives.
Teresa Hogan invites parents to meet and children to play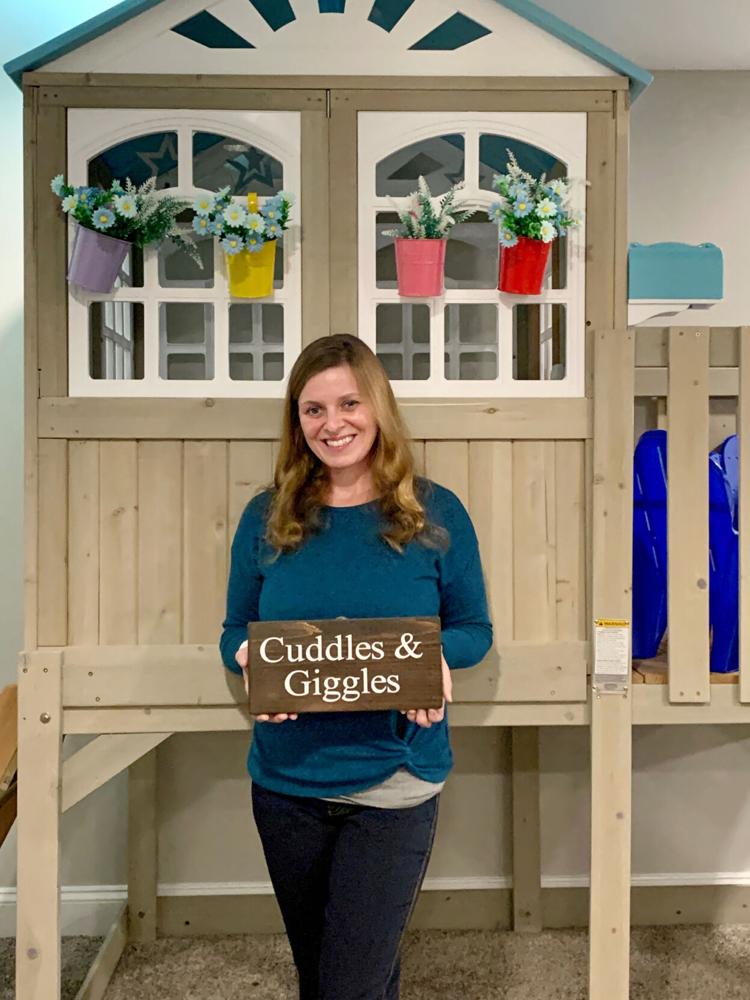 Teresa Hogan has a degree in criminal justice and worked as a paralegal for 12 years before becoming a stay-at-home mother in 2011. Since moving to Bealeton in July 2019, Hogan noticed the need for more activities geared for young children in the community. Unfinished space in the family's new home was transformed to create Cuddles and Giggles, which held its first class in September. 
"This is a fun and safe environment to learn through play and imagination. We help to cultivate preschool readiness with our hands-on activities," said Hogan. "It's also a nice way for moms to meet one another and connect while children play," she added. 
The inviting space is filled with colorful activities – like a sensory table -- that cater to both fine and gross motor skills. A crafting table accommodates artists of every level. Large toys such as a ball pit, indoor treehouse, basketball hoop and large Connect Four game offset bins and bins of smaller toys. Toys are circulated so there is always something new and exciting to discover, said Hogan. 
The 45-minute structured schedule begins with free play before moving on to a group activity that could be color or letter recognition, learning about animals or activities related to holiday themes. "These activities encourage children to learn and they don't even know that they are learning," said Hogan. 
Rebekah Keathley offers in-home piano and Musikgarten lessons
Rebekah Keathley's grandfather encouraged her to take piano lessons when she was 7 years old; she did so into her high school years. In fifth-grade band, she picked up the clarinet. She later enrolled in Longwood University and graduated with a degree in music and piano pedagogy.
Keathley launched an at-home business offering piano lessons when she and her husband moved to Bealeton in 2006. "It is so exciting to watch my students evolve over the years. I have had some who have stayed with me through high school," she said.
However, Keathley always knew there was more to her business than piano lessons. "In college I attended classes that the campus minister's wife held, teaching Musikgarten" – a method of early childhood music and movement education.
"I really liked the classes and the way parents interacted with their children playing and enjoying music," she said. "These classes require more space than piano lessons so I approached the leadership of my church, Warrenton Baptist Church to see if they could be held at their new building, The Gathering Place. They felt this program brought good ministry to the community." 
In October, she held her first class for children through age 5. "There are a lot of benefits of parents engaging with their children. By being out of the house, they escape the distractions of home and can bond with their child," said Keathley. "I have observed children evolve after only a few lessons," she added. 
Kristin Butke Zagorski offers local Irish Dance Classes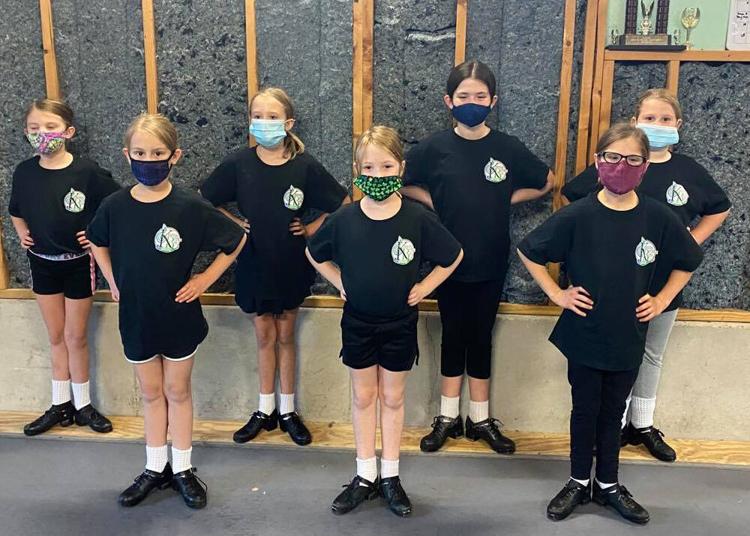 Kristin Butke Zagorski, a former Irish dancer who danced with the Lord of the Dance Company, has been teaching Irish Dancing for more than 20 years, locally for eight. She is the owner of Kristin Butke Irish Dance and offers lessons in three locations: Warrenton, Front Royal and Dulles.
While Zagorski is a family-oriented mother of three, she also has a strong passion for Irish dance. She makes sure that every dancer in her studio is having fun, whether they are looking to become a competitive dancer or simply for the excitement of learning to dance. 
Zagorski's love of Irish dance is so contagious, two of her three children are following in her footsteps. Ten-year-old Garet is a four-time regional champion, two-time national champion and current All Ireland Champion. Garet's younger sister Ciara also takes classes with her mother. Zagorski explained, "Passing on the tradition of Irish dance to the next generation is so important, and it's exciting to see Garet not only win competitions, but truly enjoy and respect the unique art form."
Creative Crafts offers virtual painting lessons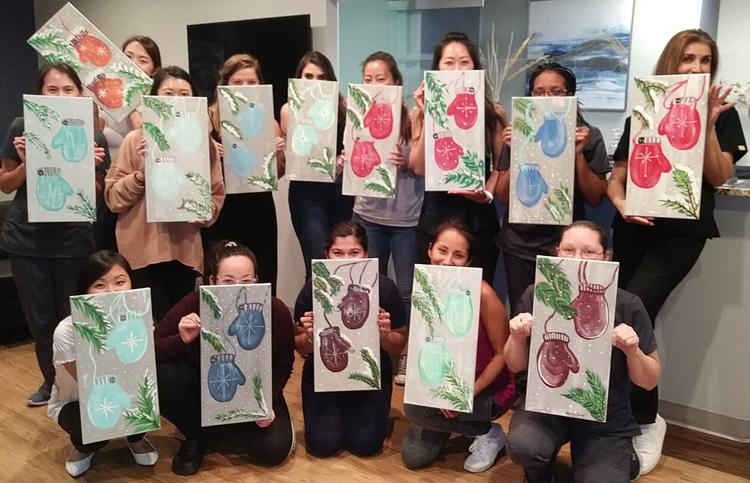 Amy Zwirko launched Creative Crafts after hearing about paint and sip classes from her sister in Georgia. "She suggested that I consider something similar in Virginia," she said. "After resisting for a few years, I gave it a try and loved it!" Zwirko said.
Eventually she expanded class offerings and now has packages for kids' birthday party paints, girls' night out, fundraisers, church events and homeschool classes.
Because she was dependent on restaurants, wineries and other businesses to host her parties, Creative Crafts took a hit in March at the onset of the pandemic. The shutdowns forced her to look for other ways to keep her business alive; she transitioned her classes online. 
Now Zwirko delivers an art studio to her clients. She ships or deliver art supplies and provides a live or prerecorded paint tutorial through her website. From office paint parties to events at local businesses, Creative Crafts is always out and about. 
It was Zwirko's lifelong love of art that let her to create Creative Crafts. After earning a degree in fine arts, Zwirko hoped to become a painter and work in the art field. She worked at a professional art gallery and frame shop in Portsmouth for a few years, learning about the art business; she also became a skilled picture framer. 
Working at the gallery, Zwirko learned how to care for the art through conservation framing, using archival materials to preserve the art. Cutting frames and mats, shadow boxing and blocking needlework were a few of the skills she acquired. Zwirko still does framing at her home studio.
Her artwork is also sold at local businesses like Remix Market and the new Farm Store at Pearmund Cellars.