When radio engineer Allen Boaz Jr. moved from North Carolina to Bedford County, Virginia, years ago, to consult for Roanoke radio stations, he couldn't get internet to check his email; even his pager didn't work. "When you're on call, it's hard if you're disconnected," he said.
"I wound up putting in satellite internet, which worked, but I wouldn't recommend it to anybody," he says with a rueful laugh.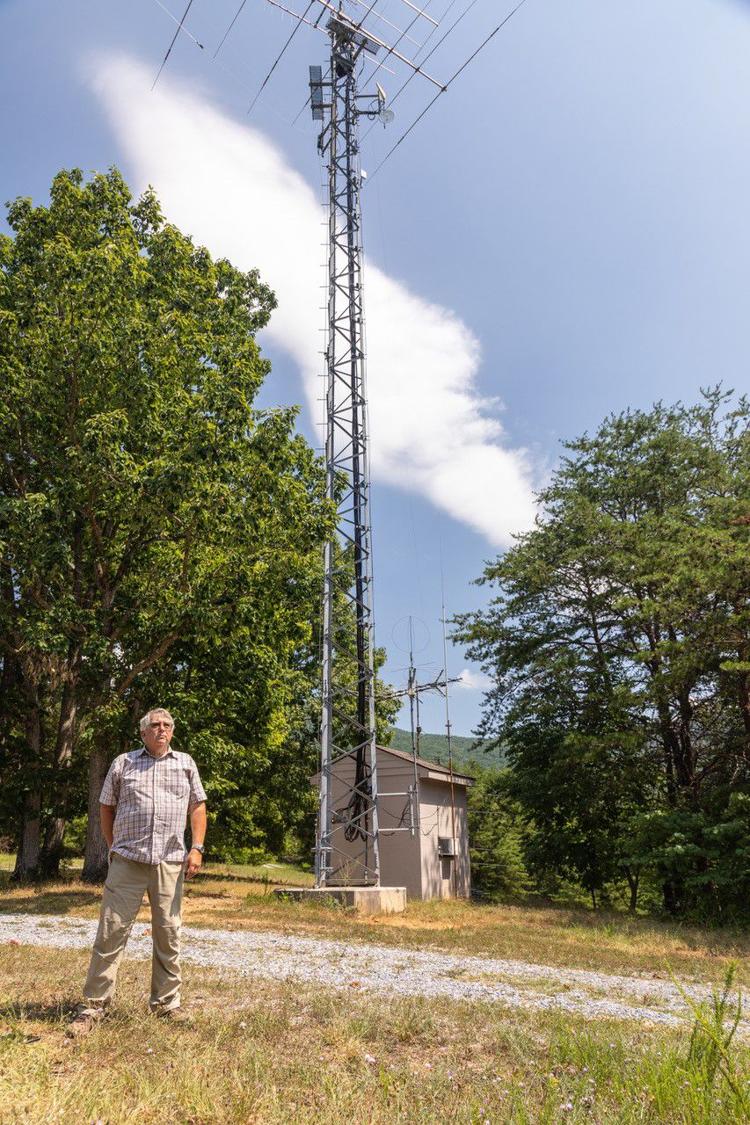 Bedford County created a Broadband Authority a decade ago. Boaz, now retired, is its chairman. (Fauquier's Broadband Authority was established in 2017.)
It took a while, but rural Bedford -- similar to Fauquier County in size, population and density -- is well on its way to solving the paucity of broadband for its 78,000 residents. Each county is more than half the size of Rhode Island, and both have half as many people per square mile as the rest of Virginia.
Bedford recently garnered a $1 million Virginia Telecommunications Initiative grant (through the Virginia Department of Housing and Community Development), and $670,000 from the Virginia Tobacco Region Revitalization Commission, to cover half the cost of a nearly $4 million public-private partnership.
That is how VATI works. It provides "financial assistance to supplement construction costs by private sector broadband service providers, in partnership with local … government to extend service to areas that presently are unserved," according to the Virginia Department of Housing and Community Development.
Grantees are selected through a competitive application process, depending "on the applicant's broadband needs and a shovel-ready project(s) needing financial assistance to supplement construction costs," it stipulates. "The applicant must demonstrate a readiness to proceed … in a timely manner."
Bedford County Administrator Robert Hiss says he thinks his county earned a grant because, "I think we may have had a more coherent and tight vision and business plan. With some communities, it was almost more of a concept than an actual, hard plan."
With a private partner, Bedford just broke ground on the first of 10 new towers. "This has been a point of discussion for a decade now. This happens to be a culmination of that vision … We've been able to rally the right people to support it," says Hiss.
"We're ahead in the game because we've been working on it a long time, and because we've already made mistakes and tried to learn from them. It's starting to pay off," says Boaz.
The affable Boaz has done more than his part. He said he feels guilty that the authority didn't get the job done long ago. He thinks about a neighbor in Montvale who used to drive her two boys to the library to use the internet for homework. "She'd sit in the parking lot with them if it was closed," he says.
When an internet provider brought wireless service to Montvale, Boaz's house was obstructed from the signal. So, the amateur radio hobbyist, who already had his own 80-foot tower in his backyard for his radio antenna, convinced the wireless provider to put a dish on that tower. Neighbors signed up for the broadband, too. "I got it and spread it around. I can watch Netflix now," he says.