Chris Butler grew up just north of Remington, not five miles from the Rappahannock River, and he always liked to fish. But to reach the bass-rich runs and riffles of the Rappahannock he would have to ask local landowners if he could cross their property. Without their consent, there was no way locals could fish, swim or canoe in the river.
When he ran for county supervisor in 2016, Butler, now 52, pledged to end that frustrating practice. "You've got all these miles of riverbank that run through Fauquier, and we had hardly any public access," he said. Yet even after his election, it took four more years to get a public park on the river near Warrenton, and there is yet to be a boat launch in Remington where he now lives.
For those like Butler who want to see more access to the Rappahannock, two events this month hold promise.
The first was the Feb. 2 release of a draft parks and recreation master plan. It lists access to the Rappahannock as one of the county's highest recreation priorities, along with more paths and walking trails.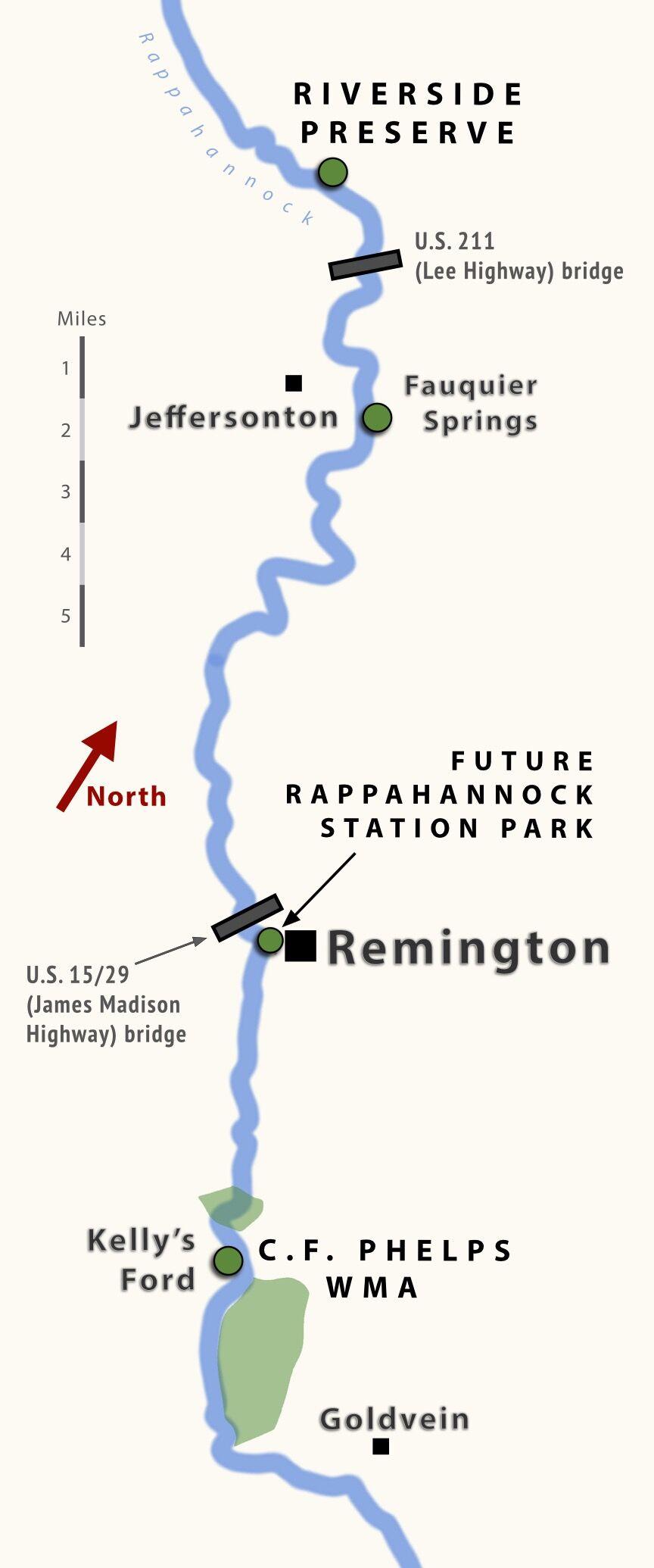 The other, announced last week, was the receipt by the Piedmont Environmental Council of a $20,000 grant to pay for a canoe and kayak launch at Remington. Together with the creation of Riverside Preserve near Waterloo -- Fauquier's first park with river access -- the prospect of paddlers, swimmers and fishermen enjoying the river this summer is nearing reality.
The Parks, Recreation, and Open Space Master Plan draft was developed by the county working with a Charlottesville firm, Land Planning and Design Associates. The draft goes to the parks and recreation board for approval on March 1, and then to the board of supervisors. It will guide the county's choices -- and spending -- for recreation.
Based on surveys and other input, the plan lists the county's recreation needs and ways to satisfy them. Among the highest priorities cited is access to water, especially the Rappahannock River, 55 miles of which forms the western boundary of Fauquier County; and yet its banks are privately owned.
"River access is the greatest unmet need in the county," the document states, offering these remedies: "There should be at least two canoe/kayak launches constructed along the Rappahannock River. Ideally, these sites would be located to provide a put-in and take-out for a Rappahannock Blueway [waterway] Trail."
Fortuitously, the county took a big step in this direction when in late 2018 a local landowner donated 200 acres fronting on the river near Waterloo, seven miles west of Warrenton, for a park. Riverside Preserve has parking and allows foot access to the river to swim, fish or carry in canoes. But for those who would start paddling there, the closest downstream takeout point is Kelly's Ford in Culpeper County, nearly 25 miles downstream.
As the Riverside Preserve was being built, the county also began eyeing another parcel it owned on the river just outside of Remington known as the Rector Tract. The Rector Tract is adjacent to a planned park at the Remington Station Battlefield, which had been deemed a difficult site for a boat launch because of its high banks. But the Rector Tract might work, Butler thought.
Upon his election, Butler began pushing a plan to build a canoe and kayak ramp there, but it proved to be a slog. "It was very hard to chip through the layers of government," he said. Numerous agencies needed to approve, including the Virginia Department of Historic Resources, which finally gave a thumbs-up last July.
Other hurdles included a just-finished archeological survey and approval of the boat ramp plans by the Virginia Department of Wildlife Resources. In addition, the county last year froze all but essential spending due to COVID.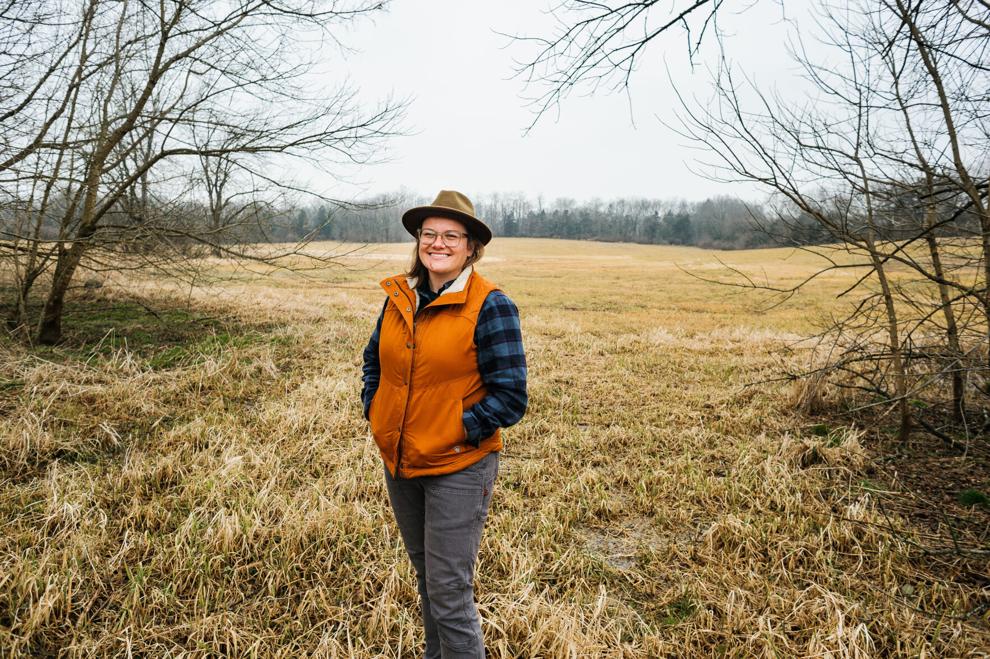 But Maggi Blomstrom, a conservation initiative coordinator at the PEC, was pursuing a grant from the Virginia Environmental Endowment for the Remington canoe and kayak slide. Last week the grant for $20,000 was announced.
County Parks Director Gary Rzepecki said he expected that the structure could be built for close to that amount, especially if local businesses donate construction materials to the cause.
Friends of the Rappahannock has given the county $6,000 toward the boat ramp's design, and will donate $2,000 worth of trees to the site, plus thousands of dollars more in signs, water trail maps and educational materials. Rzepecki and Butler said that if the wildlife resources department moves quickly, the ramp could be built by May or June.
And while there is not yet a boat slide at Riverside Preserve, that project is moving along smoothly too. Rzepecki said its plans are now under review by the state wildlife resources. With a donation of $4,000 from Friends of the Rappahannock and the possibility of others, construction could be finished by April. So by this summer, both launches could be operating.
When the Remington launch is ready, canoeists and kayakers could put in there and float down to Kelly's Ford, a five-mile trip. But upstream, the distance from the Riverside Preserve to Remington will be a lot longer, more than a one-day voyage.
So, county officials are in talks with the owners of Fauquier Springs Country Club to see if they would support river access and a boat launch at their golf course there. That would give boaters who launch at Riverside Preserve a five-mile float.
In the meantime, Butler is delighted that the Remington boat launch is so close to completion. "I promised my constituents that I was going to work on it among other things, but I gave it my all," he said. "And by golly, with staff time on it, and just a lot of phone calling and emailing, we're finally here."