One of the first babies that midwife Kathleen McClelland "caught" was in Manchester, England. ("Caught" is midwife-speak for "helped bring into this world.") She said that in England, 80% of babies are born with the help of midwives. The United States clearly has some catching up to do and Fauquier Health OB/GYN and Midwifery is trying to help with that.
The second midwife to join the practice, Kathleen McClelland, RN, FNP, CNM, of Midland started her career as a nurse in 1976, earned her family nurse practitioner degree from the University of Virginia in 1979, then got her graduate-level midwifery degree from Georgetown University in 1991.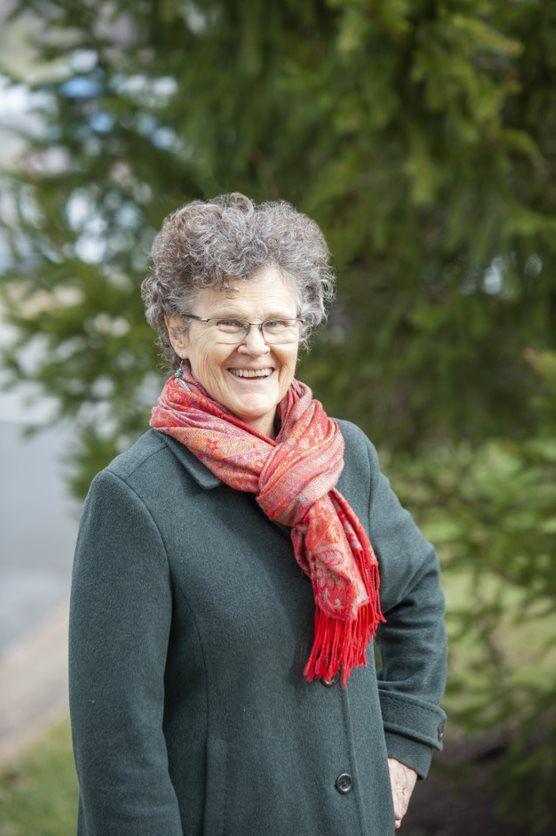 Her 40 years of experience in Virginia and Maryland will add to the expertise of fellow midwife Monica Freidline and obstetricians/gynecologists Dr. Barry Aaron and Dr. Elise Diamond. The four practitioners will rotate through two offices – Fauquier Health OB/GYN at 273 Veterans Dr. in Warrenton and Fauquier Health OB/GYN and Midwifery at 7915 Lake Manassas Dr., Gainesville. Babies will be delivered at Fauquier Hospital.
In an interesting turnaround, during her orientation for her new position McClelland got to "shadow" Friedline, who has been the practice's sole midwife for about a year. When Freidline was a high school senior, she shadowed McClelland when she worked at the health department in Culpeper. "Monica thought she might want to become a midwife…" McClelland said.
The least agreeable part of her job, said McClelland, is keeping up with electronic health records. The most fun? Client care, particularly the initial OB visit. "In that first visit, you get the woman's whole story -- physical, and psycho-social. You find out who's in her village [support system], what this pregnancy means to her."
McClelland said, "With other providers, I'll see her through her pregnancy, and then see her post-partum, to help her process the birth experience. The birth is something that is seared into a woman's memory. It's such an important part of her adult being. You want your questions answered so you can feel you've done a good job, you can feel strong and empowered and connected to your baby."
She encourages new moms to write down the story of the birth soon afterward. "It's easy to lose the details. When you write it down, you have a gift you can someday give to your child, their birth story."
McClelland said that 85% of women have natural and healthy pregnancies. Midwives are experts in these kinds of births, but – in collaboration with the OB/GYN physicians – can also manage expectant mothers with certain risk factors – diabetes or preeclampsia – for instance.
Fauquier Health's newest midwife suggests that her patients consider ahead of their baby's birthday what they would like the birth to look like. "Get it on a piece of paper and bring it with you. It helps contribute to a pleasant experience."
McClelland said in addition to the baby's growth and the mom's blood pressure, she is attentive to a pregnant woman's mental health. As someone who has always been interested in the mental health issues of woman of reproductive age, she said that when a woman feels stronger emotionally, they can feel better throughout their pregnancy.
And mental health takes on a whole new meaning in the middle of a pandemic, said McClelland. "Pregnancy can cause a lot of anxiety without a pandemic," she said. "During COVID, we have to address a new level of concern. We find out how they are eating and sleeping and explore other ways to support health – getting outside in the sunlight and fresh air, getting some exercise…. Some moms need permission to take care of themselves, and permission to ask for help."
COVID precautions for birthing parents include a no visitor policy; only one care partner is permitted, and that person cannot leave the hospital and return later. New parents must wear masks unless they are in their room.
McClelland recognizes that during a woman's pregnancy, some fathers can feel a little lost. "Of course, dads are an integral part of the team. But some don't know what their role should be. I encourage partners to come to visits. I like to get a sense of how they are doing emotionally. If a mother is suffering from post-partum depression, there is a likelihood that the father will too."
During visits, she will recommend online birthing classes, including one that is more partner-focused. "It gives partners concrete ideas about what the woman might need," McClelland said.
For women who choose not to have epidurals, Freidline and McClelland work with Fauquier Health Family Birthing Center nurses to make sure they know what to do to make laboring moms comfortable. Options include a warm shower or spending time in the birthing center's "spa," a large tub where moms can spend the early part of their labor, experiencing aromatherapy and listening to music. "You want to feel a little pampered before, during and after the birth," said McClelland.
In England, she said. Parents get tea and toast within hours of the birth.
That first baby-catching was a long time ago for McClelland, "but babies are still being made, they are still coming into the world, some of them on Zoom."