It was Friday afternoon March 13, the end of the third quarter for Fauquier County schools, and a half day for students. M.M. Pierce Elementary School kindergarten teacher Lauren Brill was still there working mid-afternoon when the principal made the announcement: Gov. Ralph Northam has just closed schools for two weeks because of the novel coronavirus.
"I started bawling my eyes out. I was beside myself," said Brill, who had realized this was a possibility as the pandemic spread across the country, but didn't anticipate the suddenness. "You won't get to experience anything more with your kids for who knows how long."
Jerry Hull, a veteran fifth-grade science and social studies teacher at Brumfield Elementary, said, "That Friday we didn't realize that was going to be the last day we ever taught those kids." Ten days later, the governor closed schools for the rest of the academic year, setting off a statewide scramble to figure out how to make the best of a bad situation and help children and teens keep learning while stuck at home.
Now, in week eight of the closure, teachers, parents and students are becoming accustomed to, if not entirely comfortable with, the world of education at a distance, where almost nothing is graded, no new material is introduced and teachers check in on students by email, phone or over the website Blackboard, and hold virtual class meetings and "office hours" once or twice a week. Parents, involuntary home-schoolers, do their best to keep children on school tasks an hour or two a day, often while juggling full-time, remote jobs of their own.
"There is no perfect answer to all of this," said Brill, who's home with her own 6-year-old kindergartener, Scarlett. "We do a lot of playing, fun activities, trying to make it engaging. Kids are resilient, but I'm seeing how hard it is for them to be home, away from friends and not in a school routine."
Fauquier distributed Chromebooks to families that don't have computers and formulated a Continuity of Learning Plan for the final weeks before school ends May 29, with the aim of preparing students to move on to the next grade in the fall. "All learning options will be a review of previously taught concepts and skills and exposure only to any 'big ideas' that will be necessary … to be successful in next year's classes," it said.
What they aimed for, Superintendent of Schools David Jeck said, was an approach "that's fairest to the largest number of people. … I think we're in a good place as far as delivering meaningful instruction to kids."
They've had to overcome obstacles that predate the pandemic and likely will outlast it. Hundreds of Fauquier families have little or no access in their homes to the internet and some have no computer or device for their children to use anyway.
In addition to the Wi-Fi available in school parking lots, the county set up 10 mobile hotspots where people could take their children to get emails and download other materials. The adults, including some teachers, rely on hotspots, too.
Hull, a children's song writer and performer, posts YouTube videos of science experiments he performs in his kitchen with everyday materials, including a goo called oobleck made from simple cornstarch and water that pours like a liquid but turns solid when compressed. (This experiment in so-called non-Newtonian fluids is a science teacher's favorite.) His three kids, Julian, 6, Liam, 9, and Gabriel, 14, are his assistants. The hirsute Hull already had his own "Jerry Hull School Songs and Science" channel on YouTube.
"I can be happy if my students watch them once," said Hull, who's taught for 20 years, but his goal is for people to share the links widely so they reach "anyone trying to home-school their kids and work in a little science."
His wife Kristy is a teacher, too. "We have a full range of abilities in our own family," Hull said. Gabriel is non-verbal. His special education teacher calls every week; she sent home a felt board that the seventh-grader can touch to answer yes or no to questions. As a math exercise for Liam, a third-grader, Hull had him do the measurements and cutting for bedroom shelves they built.
"We try to do school with them every day," said Hull. "I'm sure there's more we could be doing. We're not putting in a standard, seven-hour day. I'd rather they run around outside, enjoying themselves and learning in other ways."
Some parents juggle their home-schooling duties with full-time jobs working remotely in confinement. Until she was furloughed two weeks ago from her job as a government contractor, Kat Brady of Bealeton was squeezing in a few hours while her three kids still slept and had breakfast, then relying on her husband Spencer to handle homework duty when he came home in mid-afternoon from his job as a pipefitter.
One of their two computers was on the fritz, so daughter Mileigh, 12, a sixth-grader, "would do all of her work on the computer in the morning," while 10-year-old Conor, a fourth-grader, read or did math problems – "anything on paper" -- then they'd switch positions. Their brother Spence is a toddler.
"During the afternoon I pretty much had to tell the kids, whatever they could get done, great. On average it would be 1.5 to two hours of schoolwork a day -- obviously nowhere near the amount of time they would spend in class, but do what you can," said Brady.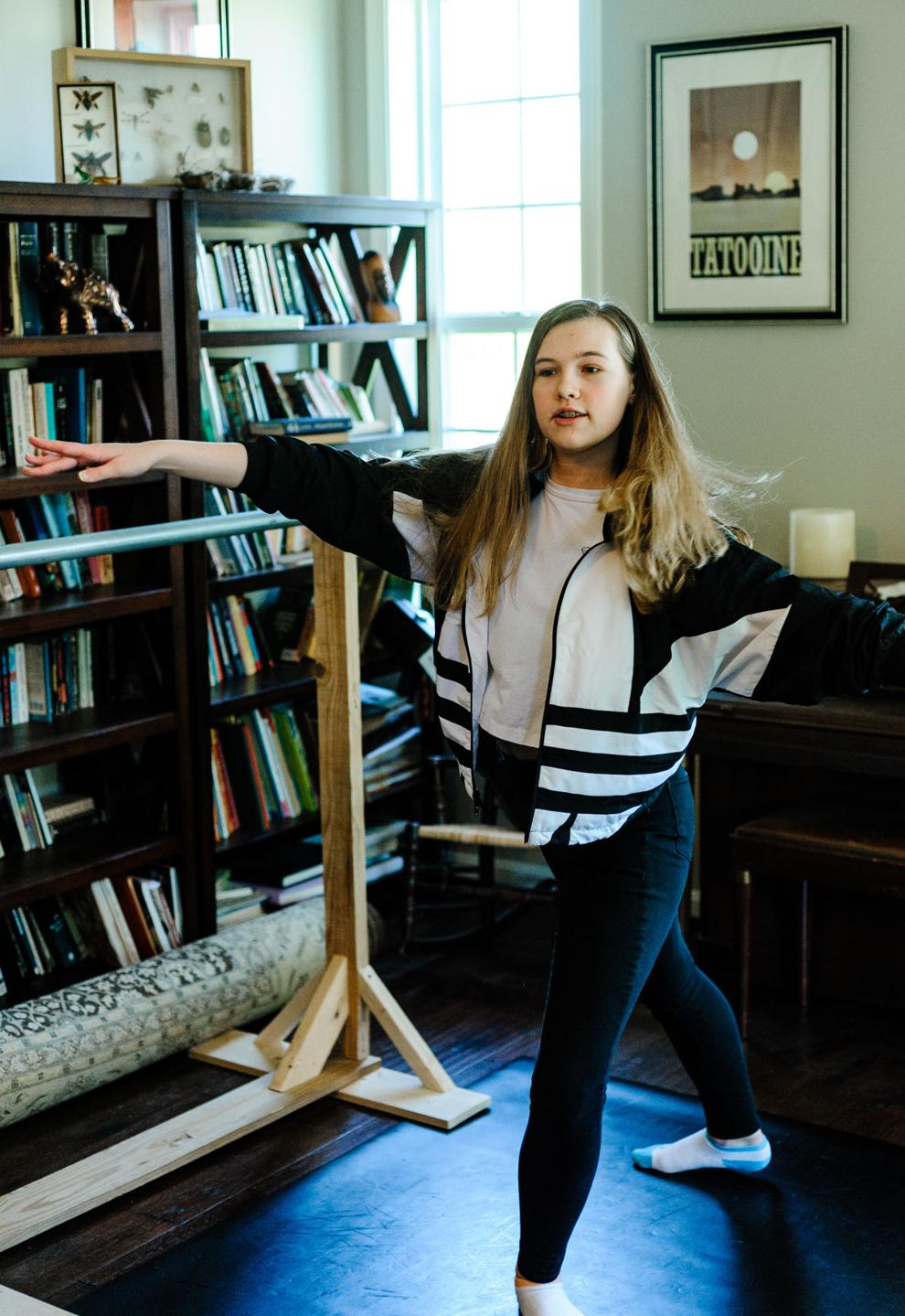 Parents Mike and Carie Hammond both are home working full-time – he's in cybersecurity and she's in health care IT – sharing a home office while also guiding the schoolwork of daughters Jocelyn, 11, a sixth-grader, and Carly, 14, an eighth-grader.
"It's been interesting," said Mike, who narrowly lost a race for the Fauquier School Board last year. "We're both helping with the schooling, making sure the kids are getting on their computers, finding and doing assignments that come in from their teachers. We have them working between 10 and noon."
In addition, Jocelyn, a travel soccer player, has virtual team meetings and practices four times a week, and Carly keeps up her ballet lessons over the internet.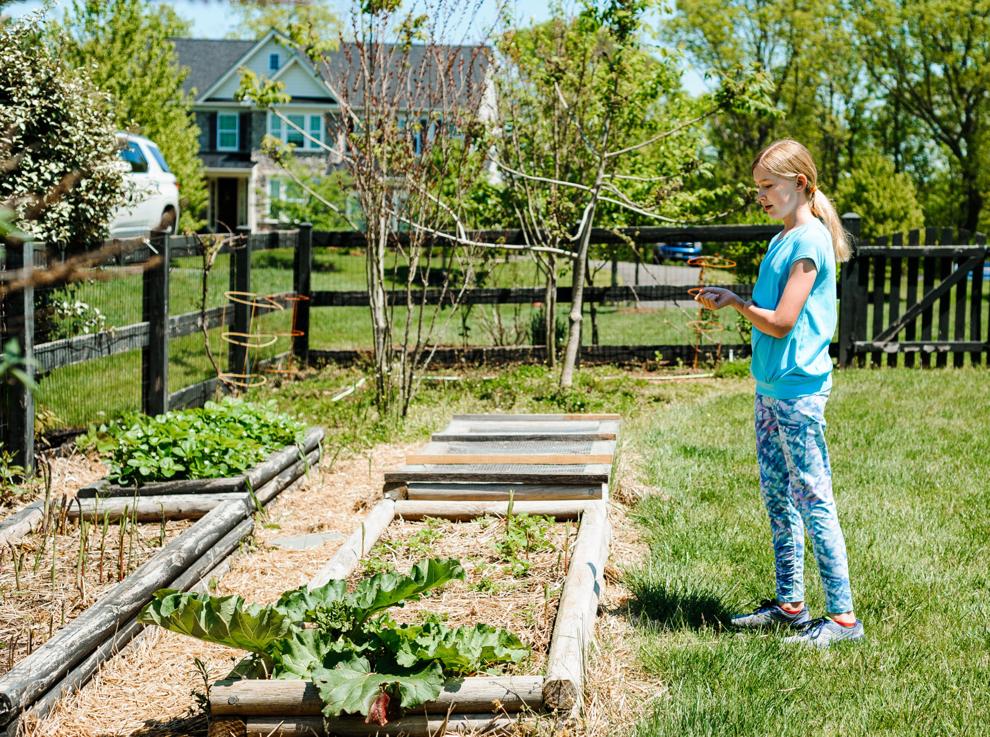 "Between those and school, my kids are as busy as they ever were," he said. Instead of  "driving them around and getting to practice, games and shows, now we're just like, 'Let's get the kids on the Zoom, make sure they have a room, a computer. Things are going really smoothly for us. We're fortunate. It's not the same for everybody."
Carly was to have been one of the stepsisters in her ballet troupe's spring performance of "Cinderella," which, of course, got canceled. She enters Kettle Run High School in the fall. Hammond said, "She's not worried about being ready academically. Her big thing is missing the rites of passage from eighth grade, the dance, activities, the yearbook, leaving friends. That's hit her harder."
Matt Walker, a social studies teacher at Taylor Middle School, also thinks students will not be hurt by missing much of the fourth quarter.
"I don't think they'll be at a deficit. A lot of students are really engaging with the work, which is really great. They're resilient. They come back from every summer ready to jump back in," said Walker, whose wife is due to have their second child in three weeks.
Walker, who left a career in the nonprofit world to become a teacher three years ago, said, "As educators we put more emphasis now on developing critical thinking abilities. Those are things that aren't forgotten."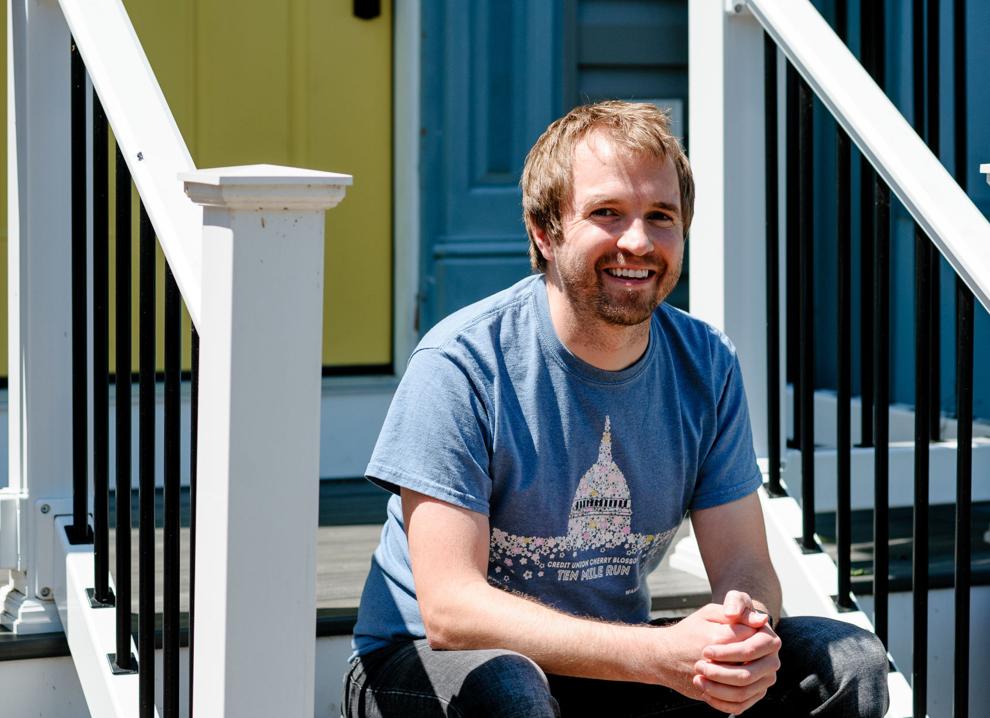 Susan Maccarelli, a leader in Fauquier's homeschooling community, offered this advice. "I hope that parents are not judging themselves on how many Zoom lessons their kids completed without crying or focusing on converting their home into a schoolroom."
The key is "to keep their love for learning intact, and nurture it around their natural curiosity. This can be done simply by a picnic on the front lawn, letting them teach you a video game, celebrating a silly holiday, or planting some seeds," said Maccarell, who has homeschooled her 9-year-old daughter and 8-year-old son for two years and is the keeper of the Fauquier Homeschooling & Unschooling page on Facebook.
Homeschoolers are not immune from the pandemic's impact. "People generally assume (we) are on autopilot," said Maccarelli, but "homeschooling families typically incorporate lots of activities outside of the home in their schedules. There is some struggle there as well to adapt to instruction minus the library, their co-op, their homeschool groups, playing with friends, field trips, extracurricular activities, parks and more."
Brill, who is president of the Fauquier Education Association, said, "Everyone has missed critical instruction time," but the top priority after school resumes should be attending  to students' social and emotional needs first before any academics get put into place. "Those are the critical things," she said.
Superintendent Jeck said, "Our goal from the beginning was, there's enough stress out there. There's enough people panicked for a variety of different reasons that in some respects had nothing to do with school. We didn't want to do anything that was going to cause additional stress and angst among especially for students and parents."