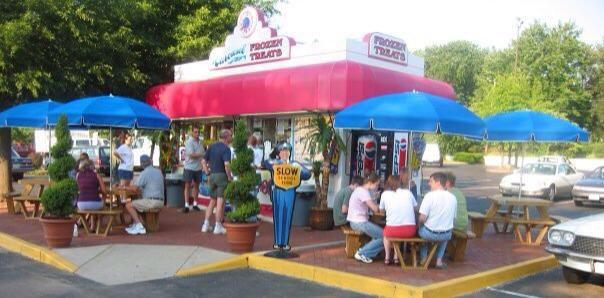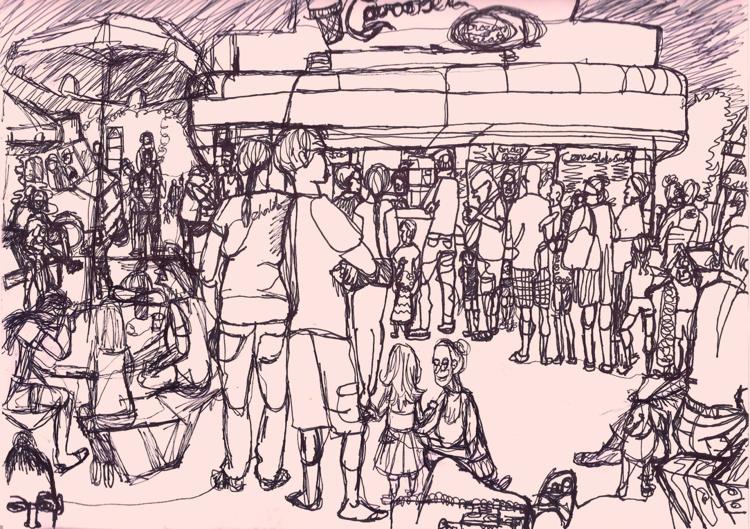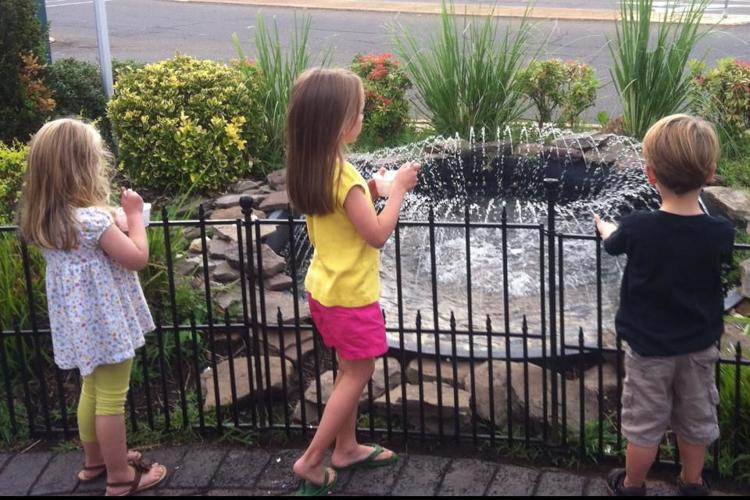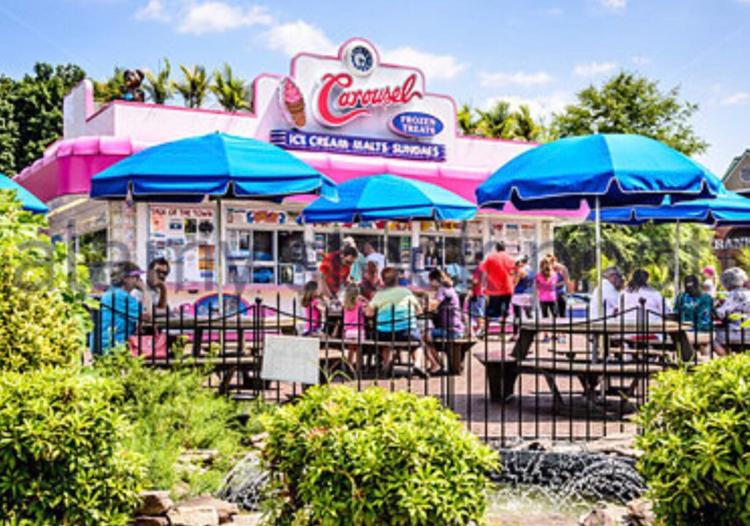 Carousel Frozen Treats in Warrenton has been creating happy memories for 20 years. It is a magical kind of place where the busyness and stress of everyday life is left behind. The owners aren't certain what they will do to celebrate the shop's 20th anniversary in June, but it will involve something sweet, to be sure.
The story began when a 10-year old boy from Warrenton named Dennis Bachetti went on a family summer vacation to Rehoboth Beach. "Look at all those people," that little boy said, pointing to the long lines at the lemon ice stand.
The owner heard him and replied with a smile, "I like my job and work hard, especially this time of year. Then I have a few months off in the winter."
The grown-up Bachetti remembered exclaiming, "What a fun job and then you have a break, kind of like me being out of school for the summer."
Years passed and one day Bachetti shared the idea of opening an ice cream shop with his friend Carl Norskog. After the friends graduated from Fauquier High School, the plan became more real. They decided to open a business in Warrenton selling ice cream and, Bachetti said, "to create a place for people to gather outdoors."
Cool sweet treats to start the summer
On June 23, 1999. Bachetti and Norskog opened Carousel Frozen Treats, known as just Carousel. It is on the corner of Waterloo and West Shirley Highway.
Carousel became so popular that in 2005, Bachetti and Norskog decided to expand. The existing building was sold and replaced with a larger structure that allows for the production of a greater variety of food items. Additional outdoor seating was added. There are now 13 octagonal picnic tables topped with bright blue canvas umbrellas.And there is a small fountain that children find mesmerizing.
Kiersten and Tom Abel from Rixeyville were customers from the beginning. They and all five of their children enjoy the ice cream. Norskog knows that for 20 years, it's been a vanilla cone with rainbow sprinkles for Tom and that Kiersten's favorite is mint chocolate and seasonal pumpkin.
Tom Abel pointed out that, "Carl and Dennis work hard at this."
"Our family always has a good time here," chimed in Kiersten Abel, and "the children especially like the cotton candy ice cream swirl."
Another family that often enjoys Carousel are the Kiernans who live in Warrenton. Mom Kristi Kiernan said, "We love Carousel! We've been going there for at least the last 12 years or so, especially during soccer season. When I coached soccer, it was always the spot to hit, especially after the last game of the season."
Bachetti and Norskog have worked at expanding the menu. There are so many flavors of ice cream -- almost 3 million combinations. There are ice cream cups and cones, sundaes, shakes, Hawaiian ice, funnel cakes, hot dogs, chili, grilled cheese, chicken strips and more. The brownie delight is very popular and made homemade on the premises. Also, the shortcake is a favorite; it's made from a recipe passed down from Norskog's grandmother.
The Crosley family who reside in nearby Jeffersonton have taken delight in their many visits to Carousel. They have multiple photos of their children through the years, enjoying ice cream and happy family times.
In 2012, while eating ice cream at the Carousel, a high school student was inspired to create a sketch. Annamaria Ward depicted the active scene of people enjoying that summer day. It was one of her first sketches after graduating from Fauquier High School and preparing a portfolio for college. She now works as a designer for the Fauquier Times and does illustration work.
Many high school and college students are employed at Carousel as cashiers, grill chefs and cone makers. Kaye, the bookkeeper, remarked, "These are great kids who work here. They all work in a rhythm together. The colorful hats have become ritual for the trainees to wear." (Ice cream servers who are new to the business wear jouncy jesters caps.)
Even after nine years, Kaye says she still loves the ice cream and admitted, "I come in with a spoon in my hand." Her favorite flavors are black raspberry dipped in chocolate, brownie batter cake and Krispy Kreme.
Daily specialties are created homemade by the owners. The flavor of the day is always posted on the Facebook page which has more than 12,000 likes.
A colorful Carousel ice cream truck is also part of the business and is in high demand, especially for weddings. Norskop's wife and daughter assist with the wedding events. The truck is also used to serve ice cream at concerts, birthday parties, school events, prom nights, graduations, and memorial events.
Carousel is at 346 Waterloo St., Warrenton. Hours are Tuesday through Thursday from 11 a.m. to 9 p.m.; Fridays and Saturdays from 11 a.m. to 10 p.m., and Sundays from noon to 9 p.m. For more information, including the menu, visit: www.carouselfrozentreats.com. Carousel's tagline says it is the "hottest spot in town with the coolest treats around."
Debra Smyers appreciates local businesses in Fauquier County. She works in the field of arts management and teaches at George Mason University. Reach her at debra@artsconsultinginternational.com or 800-754-4507.