Charles William "Trip" Bopp, III, 24, was murdered Thursday, April 22 at his home near Remington, according to the sheriff's office. "Bopp interrupted a daytime burglary in progress at his residence, and was subsequently shot and killed next to his vehicle upon his arrival.
There is no indication that Bopp was targeted," a sheriff's office representative said. Deputies responded to the home on Freemans Ford Road about 5:30 p.m. April 22.
Fauquier detectives sought search warrants for the defendants' cell phone location data to determine their whereabouts in the hours before Bopp's death; investigators believe "surveillance" of the residence took place about 3 1/2 hours before the shooting, according to an affidavit dated April 27.
One suspect was arrested April 24 in Prince William County. A second suspect fled to Texas and was arrested Monday by federal and local officers.
On Wednesday, Fauquier County sheriff's detectives arrested two additional suspects connected with the homicide, including one who whose court-ordered ankle monitor allegedly put him at the scene of the homicide.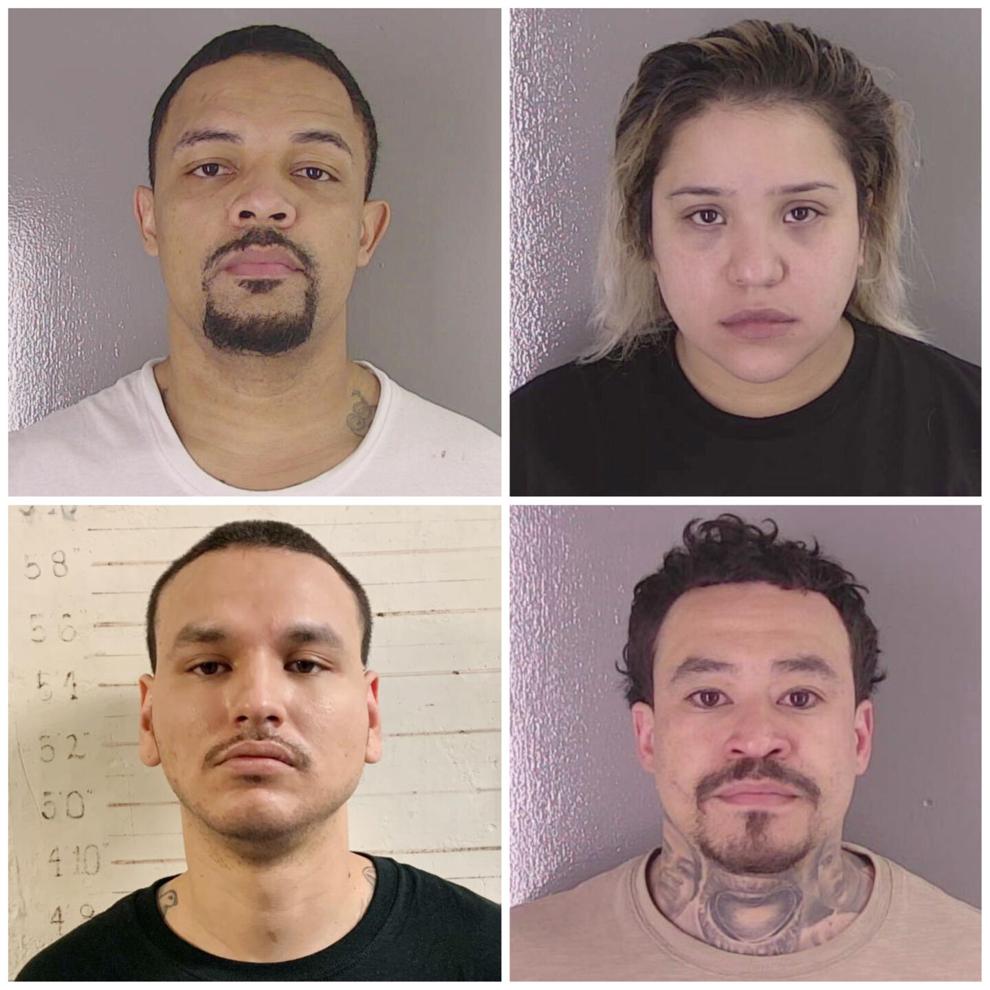 Darren Nathaniel Davis, 36, of Manassas is charged with murder, burglary, conspiracy to commit burglary and use of a firearm in a commission of a felony.
Jose Vidal Pereira, 31, of Manassas is charged with first-degree murder, burglary, conspiracy to commit burglary, and use of a firearm in a commission of a felony. Awaiting adjudication on two felony charges (see box), Pereira was wearing an ankle monitor as part of his pre-trial conditions, according to the criminal complaint filed with his arrest.
"The GPS location from his ankle monitor shows him at [Bopp's home] at 5:26:54 p.m.," the document alleges, "consistent with the time frame that the murder took place." Surveillance video also put a vehicle owned by Pereira's father at Bopp's home around the same time, the complaint says.
Both Davis and Pereira are being held at the Fauquier County Adult Detention Center with no bond.
Jury Beatrice Guerra, 28, of Woodbridge, was apprehended Saturday by Prince William police and is currently being held without bond in the Fauquier County jail. She is charged with first-degree murder and entering a dwelling with intent to commit a felony.
Over the weekend, Fauquier detectives identified Martin Anuar Martinez, 30, of Manassas, as an additional suspect in the murder. A joint effort by the Federal Bureau of Investigation, Texas state police and local law enforcement led to his arrest in western Texas on Monday. As of Tuesday, Martinez remained in custody in Pecos, Texas awaiting extradition to Virginia on charges of first-degree murder, conspiracy to commit a felony, armed daytime burglary and use of a firearm in commission of a felony.
The criminal complaint filed with Guerra's arrest alleges an iPhone that belonged to Martinez was found inside Bopp's residence. "Text messages between Jury Guerra and Martin Martinez show that they conspired to commit burglary" of the home, the complaint says.
In addition to the sheriff's office, Texas police agencies and the FBI, the investigation and manhunts following the murder involved the Department of Homeland Security Investigations, the U.S. Marshal's Office, Prince William County Police Department and the City of Manassas Police Department.
Fauquier County Sheriff Robert Mosier said Wednesday, "This has been a collaborative law enforcement investigation to solve the murder of an innocent victim of a senseless crime. Charles Bopp III was a loving son, brother and friend to so many in the Remington community."
The son of Sue Bopp and Charles Bopp Jr., who retired last year from the Fauquier County Sheriff's Office after 16 years of service, "Trip" Bopp grew up on the family dairy farm and followed his passion for agriculture into adulthood, his obituary says. "Trip embraced the values of farming and spent as much time outdoors as he could, learning and appreciating the importance of caring for animals, the land and open spaces."
Before graduating from Virginia Tech's College of Agricultural and Life Sciences, Bopp attended P.B. Smith Elementary School, Highland School and Fauquier High School. He was actively involved in 4-H and other agriculture programs while in grade school, winning the Supreme Champion award at the Virginia State Fair with his prized dairy cow, Mr. Sam. He also played lacrosse and baseball while he attended Highland.