Friday, Aug. 2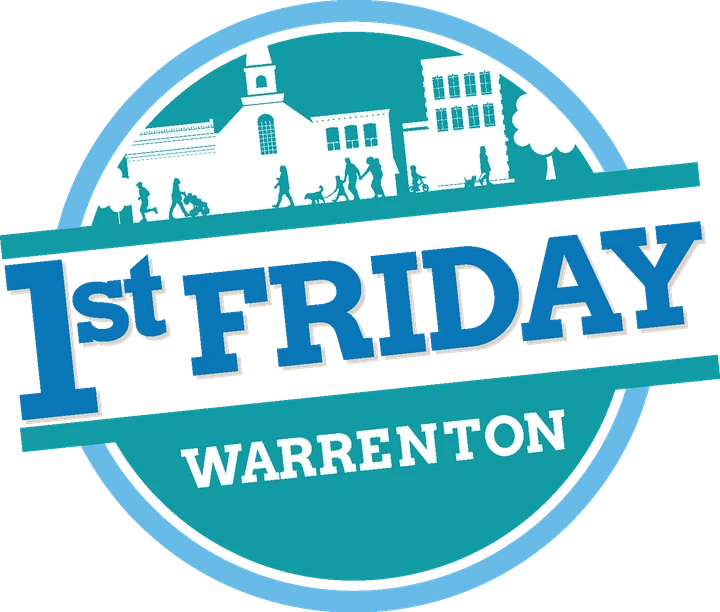 Old Town Warrenton First Friday: 6 to 9 p.m. Main Street, Warrenton. Hosted by Experience Old Town Warrenton. Live music featuring Dog Days of Summer, food, beer and wine garden, vendors and activities for the whole family. Free. Visit www.oldtownwarrenton.org/1st-friday
Live Music at Northside29: 6 p.m. 5037 Lee Highway, Warrenton. Visit www.northside29.com. Contact: 540-347-3704. 
Saturday, Aug. 3 
Warrenton Farmers Market: 8 a.m. to noon, at the corner of Fifth and Lee streets, Warrenton. Open through Nov. 23. Fruits, vegetables, pies, herbs, flowers and more. Contact: 540-347-2405. 
Narmada Winery:2 to 5 p.m., 43 Narmada Lane, Amissville. Mark Clay will be performing. Enjoy music, food and wine. Contact: 540-937-8215. 
Summer on the Green with the Silver Tones Swing Band: 7 to 9 p.m., 39 Culpeper St., Warrenton. Family hour at 6 p.m. Food truck, wine and beer garden. $5/adults, children under 5 are free. Visit www.allegrocsa.org. Contact: 540-349-5088. 
Twilight Polo –Car Show Night: 6 p.m., 5089 Old Tavern Road, The Plains. Three fast-paced polo matches, halftime games for children, food and wine. Gates open at 5:30 p.m. Car passes are $30 at the gate or $25 online (each car pass covers entry for all the occupants of the vehicle). Tickets can be purchased at www.greatmeadow.org/twilight-polo-tickets. Contact: 540-253-5000. 
Ryan Jewel at Wort Hog Brewing Company: 5 to 8 p.m., 41 Beckham St., Warrenton. Visit www.whbrew.com. Contact: 540-300-2739.  
Letters to Abigail Live on the Summer Stage: 6:30 to 9:30 p.m., Old Bust Head Brewery, 7134 Farm Station Road, Vint Hill. Menu by Jambalaya Brothers. Contact: 540-347-4777.  
Florida Georgia Line: Can't Say/Ain't Country Tour:7 p.m., Jiffy Lube Live, 7800 Cellar Door Drive, Bristow. Tickets at www.ticketmaster.com. Contact: 800-854-2196. 
Crossthreaded: 7 p.m., Live music at Orlean Market, 6855 Leeds Manor Road, Marshall. Local Hume band plays bluegrass, country and oldies. RSVP for dinner. Contact: 540-364-2774.              
Live entertainment at Inn at Kelly's Ford: 7 to 10 p.m., 16589 Edwards Shop Road, Remington. Contact: 540-399-1779.  
Sunday, Aug. 4 
Archwood Green Barns Farmers Market: 10 a.m. to 3 p.m. 4555 Old Tavern Road, The Plains. Fruits, vegetables, baked goods, orchids, bamboo, quilted specialties and more. Visit www.archwoodgreenbarns.com or contact 540-253-5289.
Sunday Sketch: 2 to 4 p.m., 102 The Plains Road, Middleburg. Free sketching session at the National Sporting Library and Museum galleries led by Anne Marie Paquette. Artists of all ages welcome. Materials provided. Register at info@nationalsporting.org. Contact: 540-687-6542.
 History Happy Hour Talk: 5 to 6 p.m., 4110 Winchester Road, Marshall. Debut series of talks presented by the Fauquier Heritage and Preservation Foundation. First talk highlights the socio-economic and infrastructure changes to Fauquier County as depicted on county maps covering 1863, 1876, 1914 and 1989. Held at Sinclair Education Center. Contact: 540-364-3440.
Live Irish Music: 5 to 8 p.m., 380 Broadview Ave., Warrenton. Come enjoy live Irish music and enjoy roast beef special. Families welcome. Visit www.mcmahonsirishpub.com Contact: 540-347-7203.