Friday, March 22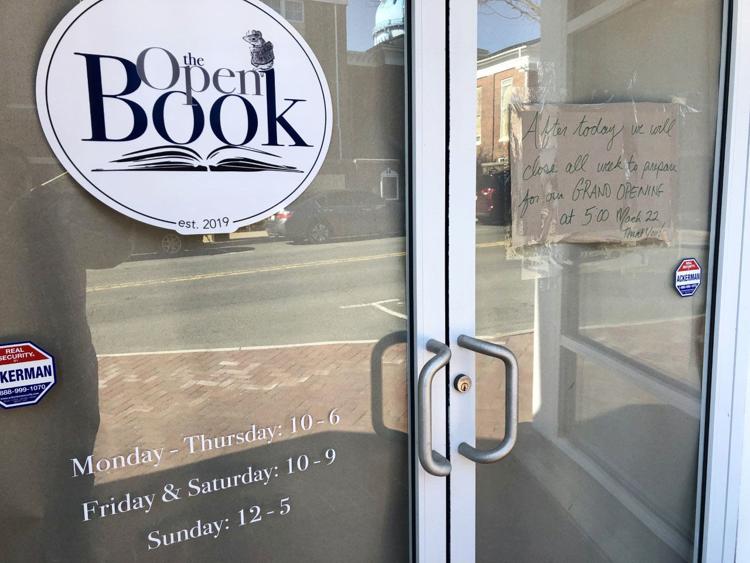 The Open Book debuts: 5 p.m., 104 Main St., Warrenton. Join owners Cammie Fuller and Rachel Sirene as they officially open the doors to a new bookstore in Warrenton. Visit www.oldtownopenbook.com or phone 540-878-5358.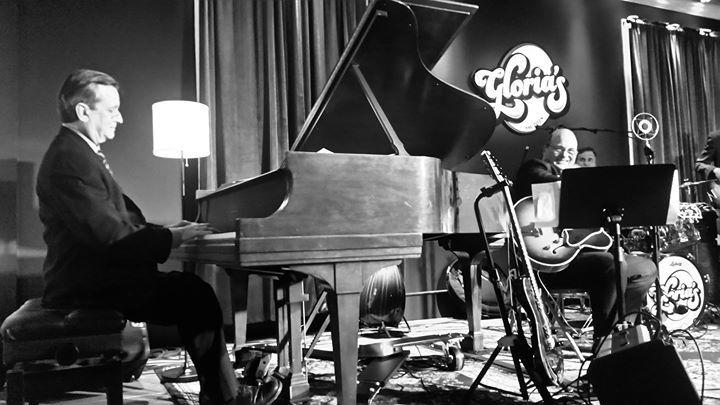 The Bill Harris Quartet Live at Gloria's:  8 p.m., 92 Main St., Warrenton. The Gloria Faye Dingus Music Alliance welcomes internationally known jazz pianist Bill Harris with "a return to elegance." Tickets $20. Children under 12 free with adult. Seating limited. Advance tickets recommended. Visit www.centerofwarrenton.org. Contact: 540-347-7484.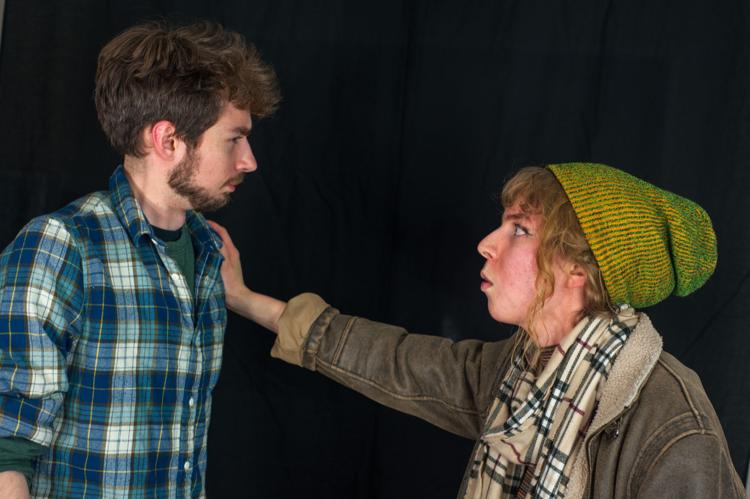 "As You Like It": 7:30 p.m., 4225 Aiken Drive, Warrenton. Fauquier Community Theatre presents William Shakespeare's comedy "As You Like It" through March 24. Directed by Maggie Mumford. Fridays/Saturdays at 7:30 p.m., Sundays at 2 p.m. Tickets $15 for seniors and students; $17 for adults.  
 Saturday, March 23  
Fauquier seed swap: 11 a.m.-1 p.m., John Barton Payne building, 2 Courthouse Square, Warrenton. Bring your seeds, bulbs and other plantable items to swap with others and mingle with your fellow gardeners at this eighth annual event.
Artistic Sips of Vino - Painting Workshop: 3-6 p.m., Eagles Nest Conference Center, 17044 Adventure Bound Trail, Rixeyville. An afternoon of painting, wine sipping and general merriment. Local artist Tiffany Letona, will provide step-by-step instructions to create a spring-themed painting. No experience needed. The canvas, paint, brushes and step-by-step instructions will be provided. Cost is $35, which includes art project plus four wine tastings or one glass of wine; a logo glass from Magnolia Vineyards is included. Participants may bring an apron and an easel. Space is limited to 30 participants, ages 13 and older. Reserve your space by contacting VAB main office at https://www.facebook.com/events/775675696101614 or call 540-937-4920 or admin@verdunadventurebound.org. No alcoholic beverages allowed other than Gadino Cellars. Snacks are permitted.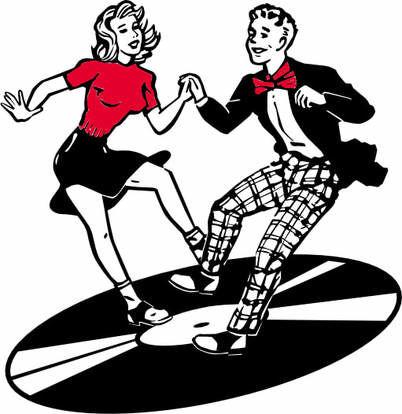 Fabs '50s Sock Hop: 7-9:30 p.m., 705 Waterloo Road, Warrenton. The Silver Tones bring their music to Fauquier High School for a fundraiser swing dance. This dance's theme is swingin' sock hop and will include a complimentary dance lesson by swing dance teacher, Valerie Pyle, and two hours of live entertainment by the Silver Tones. Come dressed in your best 1950s vintage attire, including poodle skirts, saddle shoes, leather jackets, and slicked-back hair. There will be a prize for best 1950s costume. Beginner dancers are encouraged to attend, and no partner is needed. All proceeds will benefit the Fauquier High School band and theater programs. Admission is $10 per person and includes free refreshments. All ages are welcome, and this event is open to the public. For updates, visit www.SilverTonesSwingBand.com.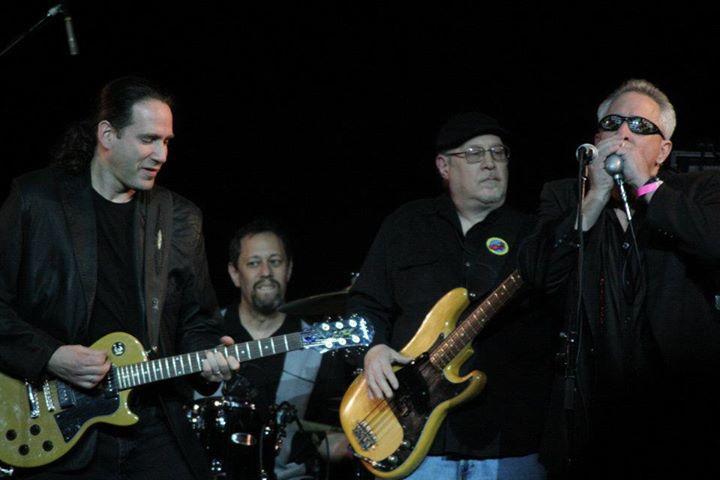 Bad Influence Band Live at Gloria's:  8 p.m., 92 Main St., Warrenton. The Gloria Faye Dingus Music Alliance welcomes Michael Tash and his blues band Bad Influence. Tickets $20. Children under 12 free with adult. Seating limited. Advance tickets recommended. Visit www.centerofwarrenton.org.  Contact: 540-347-7484  
Manassas Chorale: Silver Voices: 8 p.m., Hylton Performing Arts Center, Merchant Hall, 10960 George Mason Circle, Manassas. The Manassas Chorale and the Voices United Workshop Choir combine resources for a joyful evening of sacred music. More than 150 singers featured in this celebratory program. Visit www.hyltoncenter.org/tickets.  Contact: 703-993-7759. 
Teddysdeal Solo Looping: 7-10 p.m., 201 Waters Place, Culpeper. Join Teddy at Beer Hound Brewery as he gives you a blend of jazz, blues, metal and funk. Contact: 540-317-5327. 
Dust Cutters Bluegrass Band: 7 p.m., 300 East Main St., Remington. Flatbeds and Tailfins presents Dust Cutters, specializing in traditional style bluegrass music. Doors open at 6 p.m.; starts at 7 p.m. General admission is $15 in advance, $20 at the door. Kids under 5 are free. Visit www.flatbedsandtailfins.com for ticket information. Also available at the store in Remington or by phone at 540-422-2507.  
Live Music – A Note to Self Live at Wort Hog Brewing Company: 5-8 p.m., 41 Beckham St., Warrenton. Contact: 540-300-2739.  
Crossthreaded: 7 p.m., Live music at Orlean Market, 6855 Leeds Manor Road, Marshall. Local Hume band plays bluegrass, country and oldies. RSVP for dinner. Contact: 540-364-2774. 
Live entertainment at Inn at Kelly's Ford: 7-10 p.m., 16589 Edwards Shop Road, Remington. Contact: 540-399-1779. 
Sunday, March 24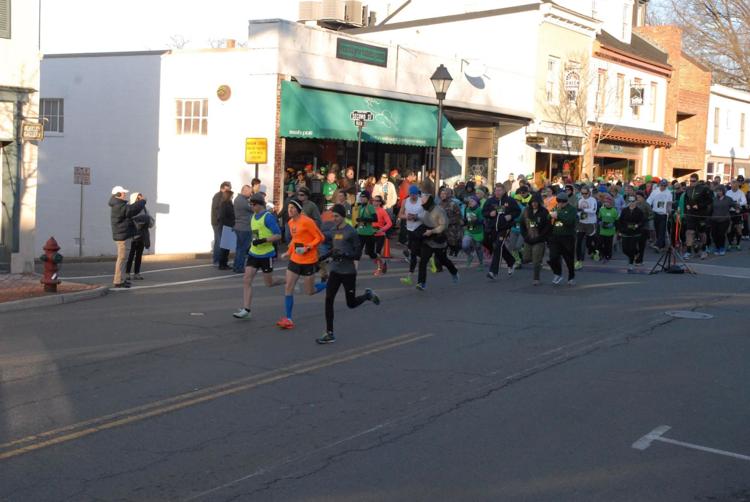 Molly's Wearin' of the Green 5K: 8 a.m., Molly's Irish Pub, 36 Main St., Warrenton. Wear green and run or walk through Old Town Warrenton in this annual fundraising 5K for Boulder Crest Retreat for Military and Veteran Wellness. $35.
Music to Awaken Spring: 3 p.m., 105 East Washington St., Middleburg. In a continuing series of concerts held at Emmanuel Episcopal Church's Parish House, pianist Brian Woods is the featured musician playing selections from Beethoven, Debussy and Chopin. Concert concludes with Samuel Barber's "Sonata, Op. 26." Reservations are recommended but not required at 540-687-6297. Suggested donation of $10.  
Smithsonian at Little Washington: 3 p.m., 291 Gay St., Washington. Little Washington Theatre presents renowned pianist Kenneth Slowik, featuring works of Franz Schubert. Steven Honigberg on cello with Lily Honigberg on violin. $25 for adults, $10 for under 18. Visit www.littlewashingtontheatre.com. Contact: 540-675-1253.
Live Irish Music: 5-8 p.m., 380 Broadview Ave., Warrenton. Come enjoy live Irish music and a relaxed dining atmosphere every Sunday. Free event, perfect for family and friends. Roast beef special. Visit www.mcmahonsirishpub.com. Contact: 540-347-7203 .