Friday, May 24 
"Annie Get Your Gun:" 7 p.m. 6428 Wilson Road, Marshall. Fresta Valley Christian School presents Irving Berlin's musical, "Annie Get Your Gun." The show opens Thursday, May 23, and closes Saturday, May 25, with shows at 7 p.m. nightly plus a 2 p.m. matinee performance on Saturday. Ticket prices are $10 for students, $15 for adults, with a $45 family pass available for the Saturday matinee. Children under 5 are free but must have a ticket in order to have a seat. Contact: 540-364-1929. 
Memorial Day Weekend Buddy Poppy Drive: 10 a.m. to 5 p.m., 700 James Madison Highway, Warrenton. Warrenton's VFW Post 9835 will once again hold its annual Memorial Day Poppy Drive. Look for them in front of Walmart, Safeway and Giant.  
Saturday, May 25 
Flags In: 8 a.m., 305 U.S. Ave., Culpeper. In preparation of Memorial Day, the community is invited to join Culpeper National Cemetery in the yearly tradition, known as "Flags In" by placing an American flag at the headstone of the more than 11,000 veterans resting at Culpeper National Cemetery. Starts on the historic side of the cemetery. Contact Matthew Priest at 540-825-0027. 
Got green grass? 10 a.m. to noon, Fifth and Lee Street, Warrenton. Meet Green Grass lawn expert Kathryn Gilman at the Warrenton Farmers Market, Master Gardener booth. Bring your lawn questions and find out about the Green Grass program, an environmentally healthy approach to a fuller, greener lawn. Contact: 540-341-7950, ext. 1 
Lord Fairfax Community College Spring Craft Fair: 10 a.m. to 3 p.m., 6480 College St,. Warrenton. Join LFCC's Phi Theta Kappa for its second annual Spring Craft Fair on campus in the Barn and the Loeb Center. Contact jvancuren@lfcc.edu
Homeschoolers of Bealeton Fourth Annual Used Book and Curriculum Fair: 9 a.m. to 2 p.m., 11172 Remington Road, Bealeton. Buy books, curriculum, educational resources at Bealeton Baptist Church. To learn more, contact 540-439-0224. 
Seasonal flower arranging with Wollum Gardens: 1 to 3 p.m., 7408 John Marshall Highway, Marshall. Tri-County Feeds, Fashions, Finds hosts workshop on flower arranging presented by Wollum Gardens. Flowers and materials provided. Advance registration required. Space limited. Tickets are $55. Visit www.tricountyfeeds.com or phone 540-364-1891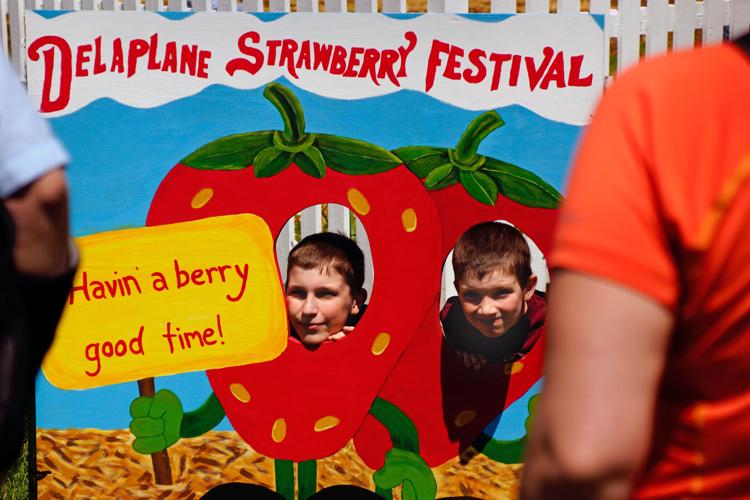 Delaplane Strawberry Festival: 10 a.m. to 5 p.m., 11012 Edmonds Lane, Delaplane. Bring the whole family and enjoy a fun and festive day in the Virginia countryside. Enjoy hayrides, old fashioned field games, dancing, music, magic, storytelling, crafts, a petting farm, bake sale, hikes in the shadow of the Appalachian Trail, face painting, cake-walking, Corn Hole, a monkey and much more. Tickets are $25/vehicle at the gate. The festival is put on by Emmanuel Episcopal Church and proceeds fund outreach ministries within the church and grants to worthy organizations in the local community, state and beyond. Contact: 540-592-3556 
The 9 Songwriter Series Live at The Listening Room at Gloria's:  8 p.m., 92 Main St., Warrenton. Founded in 2008 by singer/songwriter Justin Trawick, "The 9 Songwriter Series" is a touring songwriter collective and live show based in Washington, D.C. Tickets $20. Children under 12 free with adult. Seating limited. Advance tickets recommended. Visit www.centerofwarrenton.org. Contact: 540-347-7484.  

Mandatory Recess Live on the Outdoor Stage: 5 to 8 p.m. Old Bust Head Brewery, 7134 Farm Station Road, Vint Hill. Pink Lemonade and Gose Release Party. Menu by Burnt Ends BBQ. Contact: 540-347-4777.   
Old Bridge Chamber Orchestra Goes to Broadway: 7:30 p.m., Hylton Performing Arts Center, Merchant Hall, 10960 George Mason Circle, Manassas. The symphony will feature works from "An American in Paris," "West Side Story," "Phantom of the Opera" and "The Sound of Music."$20/adults, $15/seniors. Visit www.hyltoncenter.org/tickets.  Contact: 703-257-1811.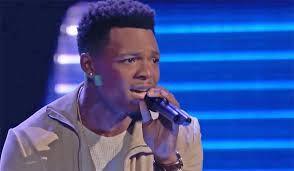 Mike Parker Live at Wort Hog Brewing Company: 4 to 7 p.m., 41 Beckham St., Warrenton. Contact: 540-300-2739.  
Crossthreaded: 7 p.m., Live music at Orlean Market, 6855 Leeds Manor Road, Marshall. Local Hume band plays bluegrass, country and oldies. RSVP for dinner. Contact: 540-364-2774.   
Live entertainment at Inn at Kelly's Ford: 7 to 10 p.m., 16589 Edwards Shop Road, Remington. Contact: 540-399-1779.   
Sunday, May 26 
May Community Day: 10 a.m. to 5 p.m., 102 The Plains Road, Middleburg. National Sporting and Library Museum offers free admission the last Sunday of each month. See permanent collection and three special exhibitions. Visit www.nationalsporting.org or phone 540-687-6542.     
Live Irish Music: 5 to 8 p.m., 380 Broadview Ave., Warrenton. Come enjoy live Irish music and a relaxed dining atmosphere every Sunday. Wonderful free event perfect for family and friends. Roast beef special. Visit www.mcmahonsirishpub.com Contact: 540-347-7203.  
Monday, May 27 
Culpeper National Cemetery Memorial Day: 11 a.m., 305 U.S. 
Ave., Culpeper. A Memorial Day Program to honor those who paid the ultimate sacrifice in service to our nation. Keynote speaker: Dr. Sherry Crissman, EdD USMC/USN veteran. Ceremony scheduled to last an hour. Contact: 540-825-0027