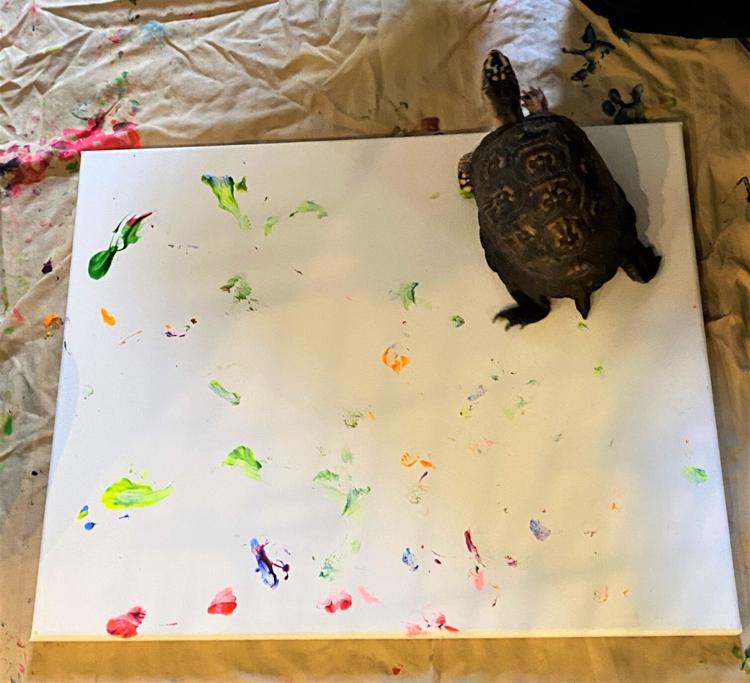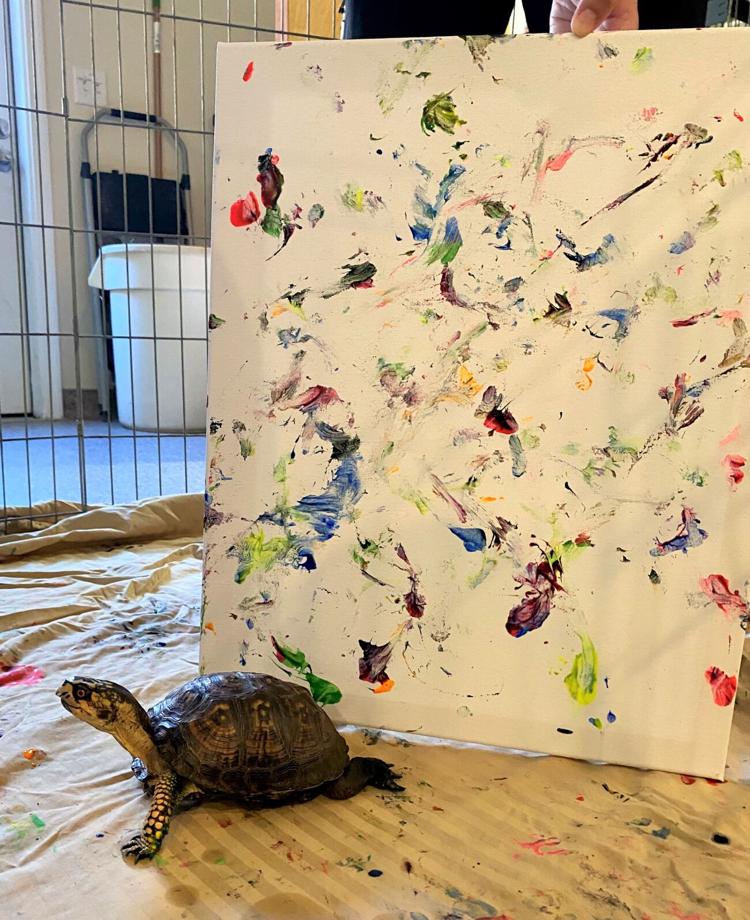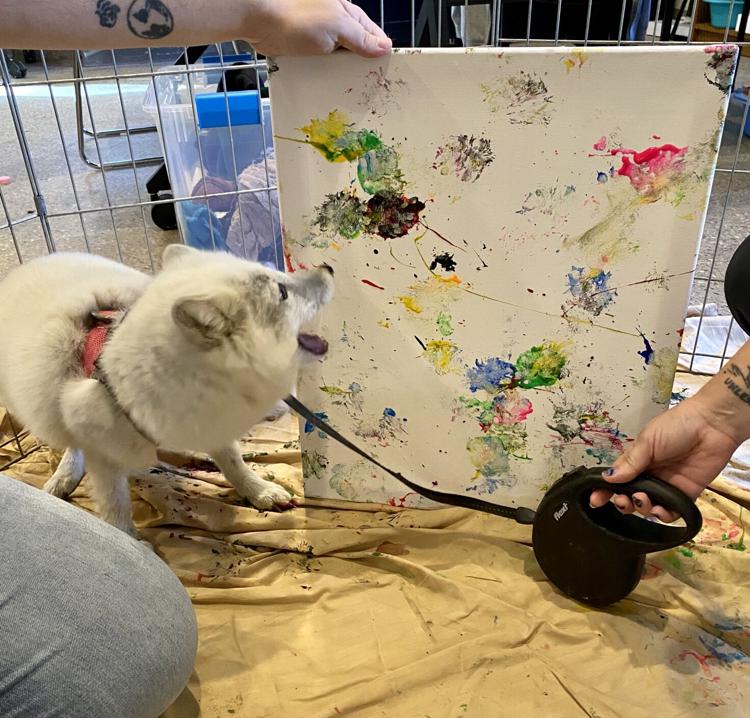 Some of most famous residents of the Blue Ridge Wildlife Center have been busy painting and are selling their art to benefit the center.
This week, the BRWC, a nonprofit wildlife veterinary hospital, launched an online auction to bring help raise money needed to support the center's operations. The facility has taken in 20% more animals to date than last year—close to 27,00 animals including more than a dozen bald eagles, according to a BRWC news release.
"Some of this has been attributed to more people being at home during the day due to the pandemic and seeing more wildlife activity in their yards and on their properties," the news release said.
The online auction includes paintings done by some of the BRWC's ambassador animals—"animals that were rescued by the BRWC but due to certain circumstances, cannot survive on their own so cannot be returned to the wild," the news release said.
Some of the artists include an opossum (Nigel), an eastern gray squirrel (Rufio), a box turtle (Sheldon) and an arctic fox (Snow).
"We simply had the animals dip their feet in non-toxic paint and used positive reinforcement techniques to encourage them to walk back and forth across each canvas," BRWC Director of Services, Jennifer Riley, DVM, said in the news release. "With the elections and so many serious issues going on in the world right now, we thought that everyone needed a moment of brevity. The animals enjoyed the treats they got while doing it."
The online auction has more than 50 items including bird houses, handmade pottery and local art as well as various wildlife experiences and animal naming rights—"perfect gifts for the upcoming holidays," the news release said. To view the auction items, click here.  The auction runs through Nov. 7 at 7 p.m.
The Blue Ridge Wildlife Center cares for more than 2,500 animals each year. The Center is a training facility for other wildlife veterinarians and provides education outreach and on-site programs for school children and adults throughout Northern Virginia.  For more information, visit www.blueridgewildlifectr.org.
Click below to watch a time lapse video of Nigel the opossum at work: