A sign on the back wall of the Warrenton Youth Sports Club gymnasium tells visitors what the club is about. It says:  
The coaches are volunteers. 
This is not the World Cup. 
Winning is not everything. 
The credo expresses eloquently a philosophy Director Raul Heras has been pushing for 20 years. Heras said, "If everyone – parents, coaches, refs – do what they are supposed to do, we don't have any problems. When one or more of us forget why we're here, that's when there are issues. We all need to remember that you're not there to win the game, you are there to play the game." 
As spring youth sports registration ramps up, it's a reminder Heras thinks is worth repeating. 
WYSC debuted in 1999 as the Warrenton Youth Soccer Club but has since expanded in all directions to include recreational and competitive basketball, volleyball and most recently, lacrosse. In its club on Shirley Avenue in Warrenton, the group also offers futsal for the younger crowd (under 10) as well as summer camps.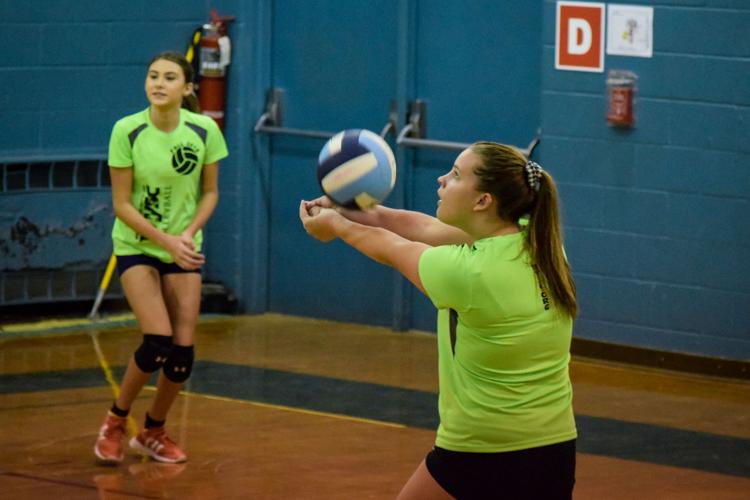 Mini-Kicks is a successful soccer instructional program for preschoolers that runs during the spring and fall soccer seasons. 
The club purchased a van in 2017 to take children from the club to the athletic fields at the Warrenton WARF during summer camps. The van is also available to WYSC travel teams for local tournaments.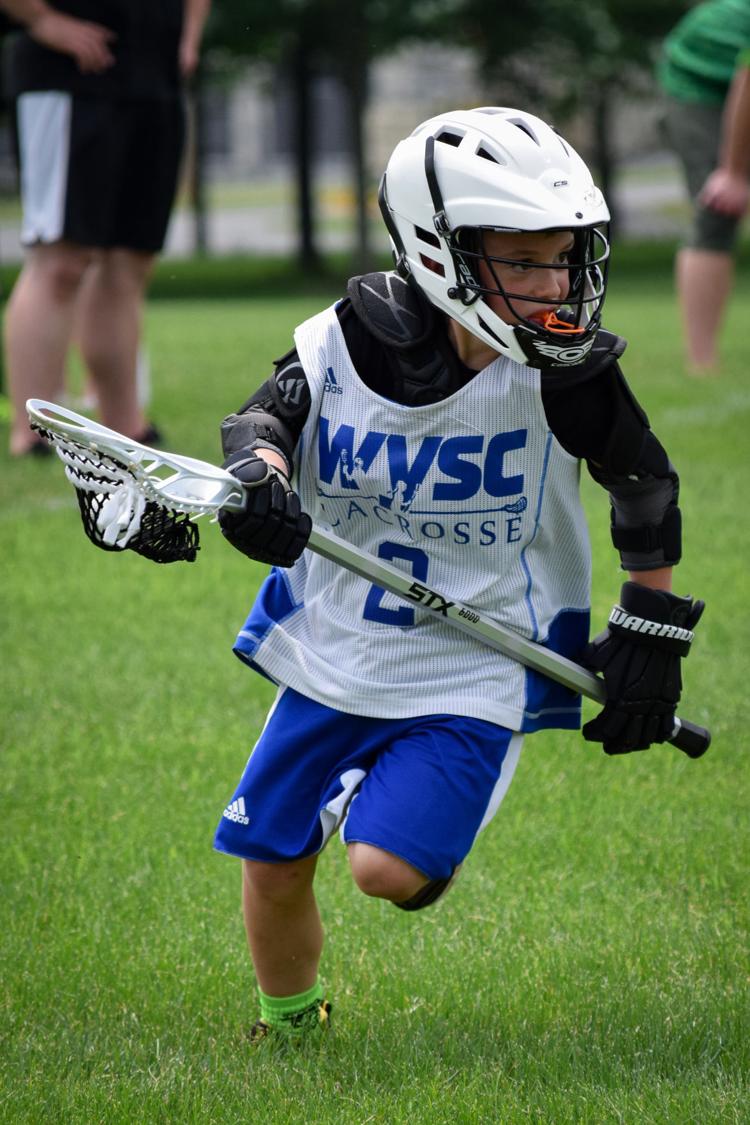 In addition to its long-running soccer program, WYSC will start its lacrosse season in a few weeks, a sport offered for the first time last spring. Heras said, "We expected about 40 players, but wound up with almost 70."  
A WYSC winter lacrosse clinic attracted about 50 kids who were mostly new to the sport, so Heras said he expects to see spring lacrosse registration jump for this year. 
The club fielded six teams last year. Boys and girls have separate teams (the rules are different). Players ages 5 to 17 are welcome. For those preschoolers who can't wait to get on the field, the Little Laxers program provides fun instructional lacrosse for 3- to 5-year-olds.  
Grace Barkovic coaches two lacrosse teams. She has never played but earned her certifications to coach boys and girls. She said, "I think the parents really like lacrosse because games are full of high-energy action. It's lots of fun." 
Barkovic's daughter Lana, who is 13, played for seven years in Herndon before the family moved to Marshall. Lana said, "I like midfield because I get to cover the whole field. Defense is fun because I get to hang out with the goalie and protect her. It makes me feel important." 
Lana's brother Conlan is 6. Barkovic said with a laugh, "I had him during the lacrosse season, so he has literally been on the sidelines since he was 5 days old."  
She appreciates how valuable lacrosse skills are for players' hand-eye coordination, "especially for my son. He has to worry about his feet and the ball at the same time. Lacrosse was the first thing I looked into when we moved here." 
Heras said he was skeptical at first about including lacrosse at WYSC. But Barkovic, along with other parents, expressed a willingness to coach and support the new league. Seeing their enthusiasm, he agreed, "OK, let's do it." 
WYSC provided funds to use the fields at the Northern Sports Complex and purchased goals and goalie equipment. (Parents provide sticks and padding for non-goalie players.)  
The league's popularity has allowed it to be self-sustaining, Heras said. In 2018, the league sponsored one competitive travel team. More are planned for this year.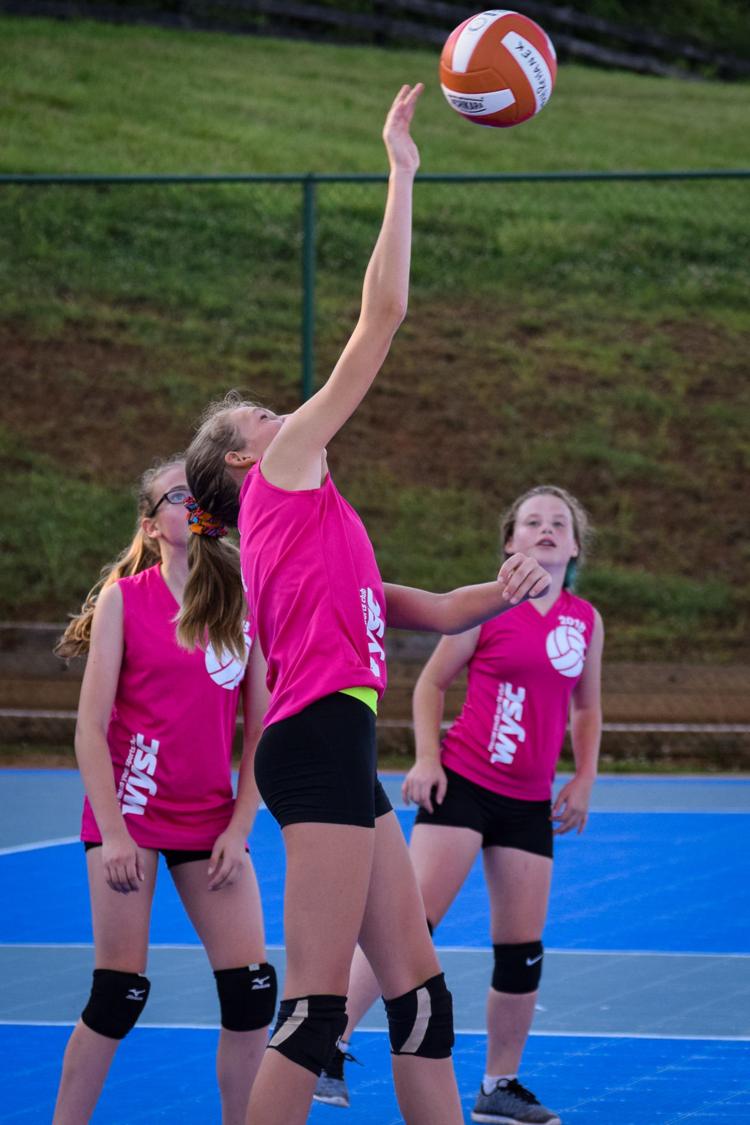 Another new offering this winter is a girls volleyball travel program. Teams for players 12 and under and 13 and under will compete under WYSC-paid coaches at tournaments throughout the region beginning in November. "They'll go to single-day and overnight tournaments," Heras said. 
Volleyball mom Hope Mcgee's 13-year-old daughter Erica has participated in WYSC volleyball programs for about two years.  
"It is encouraging that they are trying to expand the program to include a travel team, so girls in this area have an option closer to home where they can gain more knowledge and skill about the sport," she said. "They are taking the time to teach the girls every aspect of the game, including how to be mentally prepared for games, good eating habits for sustained energy, as well as proper techniques." 
Mcgee is contributing to the team by earning her scorekeeper's certification. She said, "The training courses were easy to follow along and you were able to go at your own pace. I have scored a few games now and was able to be evaluated this past Sunday to complete my certification." 
In another WYSC innovation, registration will open in a few weeks for the WYSC's first "Volleyball Player Development Program." The program is designed to attract girls 10 to 13 who are interested in training to play competitively. The season will open in August and continue until October. Novice players are welcome, and girls who are already travel players are invited to prepare for their upcoming season by training at the development program.  
Practices and games are played at local schools, at the Vint Hill Community Center and at WYSC's Volleyball courts at the Athey Complex next to Warrenton's WARF. 
More information and online registration is available at www.wysc.org.