JT Clark was born at Fauquier Hospital, and worked there for 14 years as the head of facilities, until 2003. Although he lives in southern Virginia now, he remembers Fauquier – delivering the Fauquier Times-Democrat after school… meeting his wife, Terri Lee, who moved to Warrenton as a teenager; she also worked at Fauquier Hospital. His brother and sister-in-law, Bobby and Pam Clark, worked locally and volunteered with the Warrenton Rescue Squad.
Those who miss seeing JT and Terri Lee around Fauquier can catch the couple on the big screen beginning Sept. 3. Well, not actually JT or Terri Lee; rather, actors who are playing them.
The Clarks wrote a book, "In the Blink of an Eye, Forgiveness in Black and White," about the tragic death of his brother and the aftermath. The resulting feature movie, "My Brothers' Crossing" will debut on Thursday in local theaters. (Check theaters for locations and times.) The feature film stars Daniel Roebuck (JT Clark), Marsha Dietlein (Terri Lee Clark), James Black (CJ Martin) and Tyree Brown (Cornel Martin).
The single event that started it all was a motorcycle accident that killed Bobby and Pam Clark in 2015. "My brother was a pastor of a ministry called TRASH [Totally Redeemed Anointed Servants of the Most High]. It was a biker church. They were not 'motorcycle enthusiasts,' they were bikers, complete with long hair and tattoos. They were driving home, and a truck makes a left turn into my brother's motorcycle. They tried to avoid each other, but my brother and his wife fell in front of the truck and they were killed. The other people in the church who were driving home with them quickly turned their attention to the driver of the truck. He and his son were Black; they were gripped with fear with what might happen as the bikers surrounded them.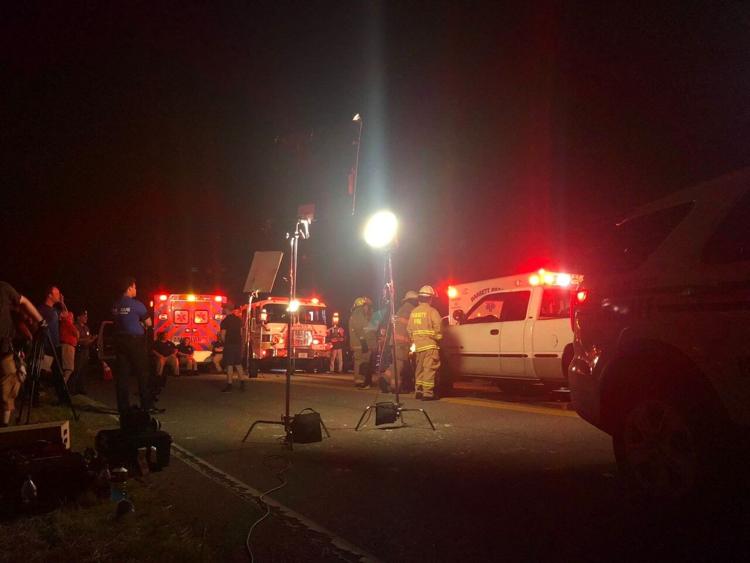 "But the group of bikers lay hands on them and began to pray. They prayed for the man's son, that this 15-year-old boy wouldn't be harmed by what he had just witnessed. They prayed that the driver would be OK, that this wouldn't destroy his life."
One of the paramedics that night, said Clark, went up to the bikers and said, "I want to know the God you serve." Clark said, "He was saved that night."
Does that sound too dramatic to be real? It's only the beginning.
Two months later, Clark was "called" to attend the court hearing for CJ Martin, the pastor who was responsible for his brother's death. "I didn't want to go, but there was a stirring in me that I had to go. I was two-thirds of the way there and I got a message: 'I want you to pay the fine.'"
Although Clark felt he couldn't possibly afford what the fine might be, he said he got another message: "I'll make a way."
When Clark got to the courthouse, it was the first time he had ever seen Martin. The judge asked him why he wanted to pay the fine and Clark said, "Well, your honor, our family is moving on the path to forgiveness. We want him to enjoy the rest of his life." Clark said the judge set the fine at $5.
The movie is filled with moments like this – scenes in the courtroom, where prosecutors and the judge, led by JT Clark's empathy for Martin, showed mercy; notes read aloud, written by Bobby Clark and received by his family after his death; a love-affirming church service attended by both families.
Although Clark said he'd been "a lukewarm Christian all my life," the experience led him to become an ordained minister in the church pastored by CJ Martin. He also runs what he calls a traveling ministry, My Brothers' Crossing.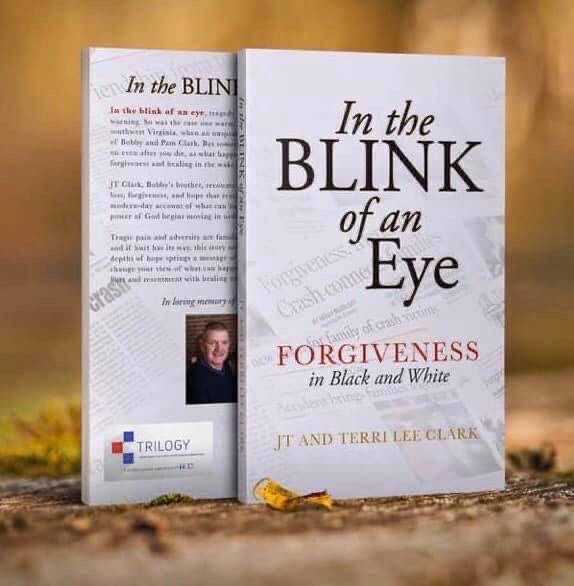 In April of 2018, the Clarks got a call from a publisher who had read online about the Clarks' experience. The next day, Clark said, he had a publishing contract. "I barely graduated from high school. The last book I read was in 2002. The publishers wanted the book on shelves by the fall."
A filmmaker who had read the book thought it must be fiction. When he heard it really was a true story, Clark said, "He said, 'It gave us hope. We need that right now. We'd like to make a movie with you.'"
Clark said the filmmaker suggested making the film in Dallas, but Clark suggested, "Why not make it where it happened?" The filmmaker, Tony White, agreed to make the film in Basset, Virginia, an hour south of Roanoke. He and his wife Edna wrote the screenplay. The Clarks handled all the logistics and travel arrangements for the cast and crew and the movie was shot during a packed two weeks.
"My Brothers' Crossing" was originally scheduled to come out Easter weekend, but the pandemic caused multiple postponements. "This (Sept. 3) was the sixth date we were given for the opening," said Clark.
The 98-minute movie does not begin to cover some aspects of Clark's life – 23 years of battling depression; multiple suicide attempts; his nearly fatal overdose and resulting liver damage; his 33 years of marriage to Terri Lee, who has been a devout Christian even when he was not, and his transformation as he became a believer.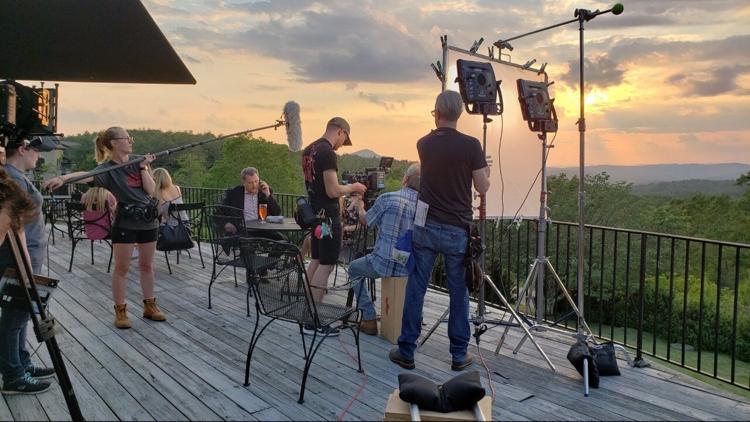 Clark describes the movie: "It's about love, hope forgiveness, mercy, grace. It's a powerful story for a time such as now. And it's all about pointing people to Christ."
Reach Robin Earl at rearl@fauquier.com