This week and through Labor Day, Monday, Sept. 7, the Warrenton-Fauquier Airport at Midland will host Sentimental Journey, a World War II B-17G bomber owned by Commemorative Air Force Airbase Arizona. 
As part of the organization's Flying Legends of Victory Tour, the public is invited to tour the aircraft on the runway through Thursday, and take a flight on board the Sentimental Journey Friday through Monday. 
On Sept. 4 to 7, a Stinson L-5 Sentinel flown in by the Capital Wing Commemorative Air Force will fly with the B-17 as part of its Warbird Showcase Tour.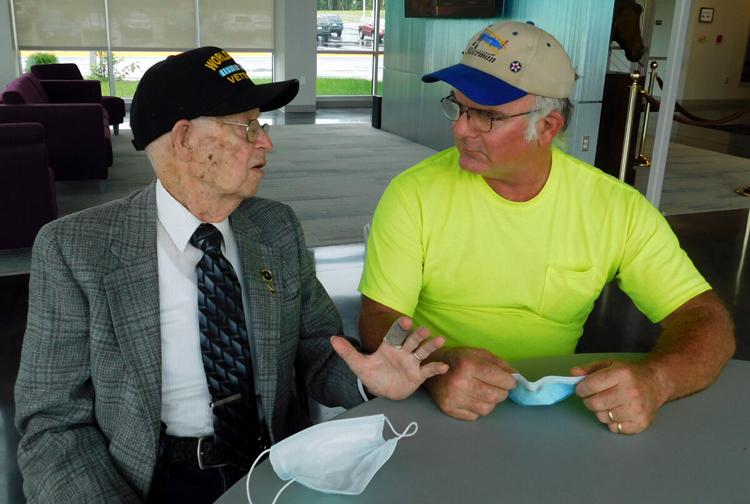 Greeting the Sentimental Journey when it landed Monday morning was World War II veteran Herbert I. Earnshaw, 96, of Stephens City, whose son William, of Midland, is the lead flight line technician at the airport.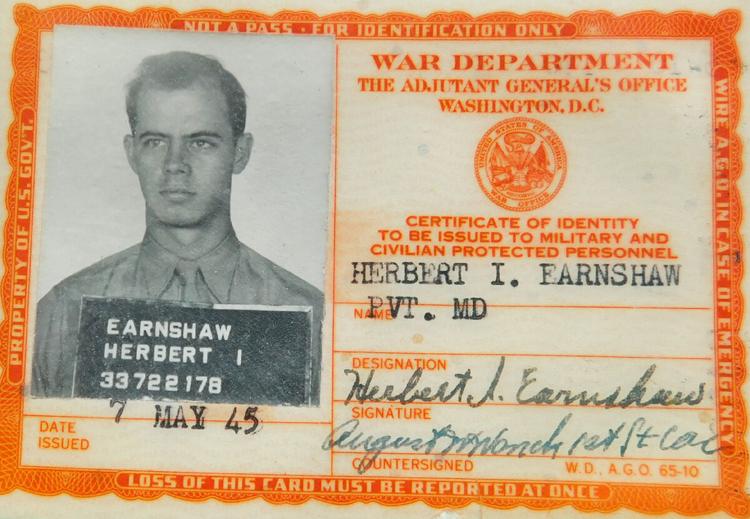 Drafted in 1943, Earnshaw served in the U.S. Army Medical Corps as an X-ray technician, assigned to the 91st Field Hospital in the Pacific Theater. The men lived and operated in tents and were often on the move, first in the Philippine Islands and later in Japan, with the Army of Occupation.
"My claim to fame is that I developed a technique of taking X-rays of a wounded soldier's body at different angles with a portable machine to find the location of the bullet," recalled Earnshaw. "That way, the surgeon could see where it was and how deep he had to operate."
Separating from the Army in 1946, Earnshaw graduated from the Georgetown University Dental School in 1950. During the Korean War, he was offered a commission to first lieutenant to rejoin the Army Medical Corps, but by then had an active practice. He practiced dentistry in Maryland and other states until fully retiring in 2016. 
In addition to tours and flights of the Sentimental Journey and the Stinson L-5, the Warrenton-based Silver Tone Swing Band will perform Monday, 11 a.m. to 2 p.m., joined by participants in period dress. For more information and rates for the aircraft tours and other activities, visit www.azcaf.org/tour for Sentimental Journey and CapitalWingCAF@gmail.com for the Stinson.