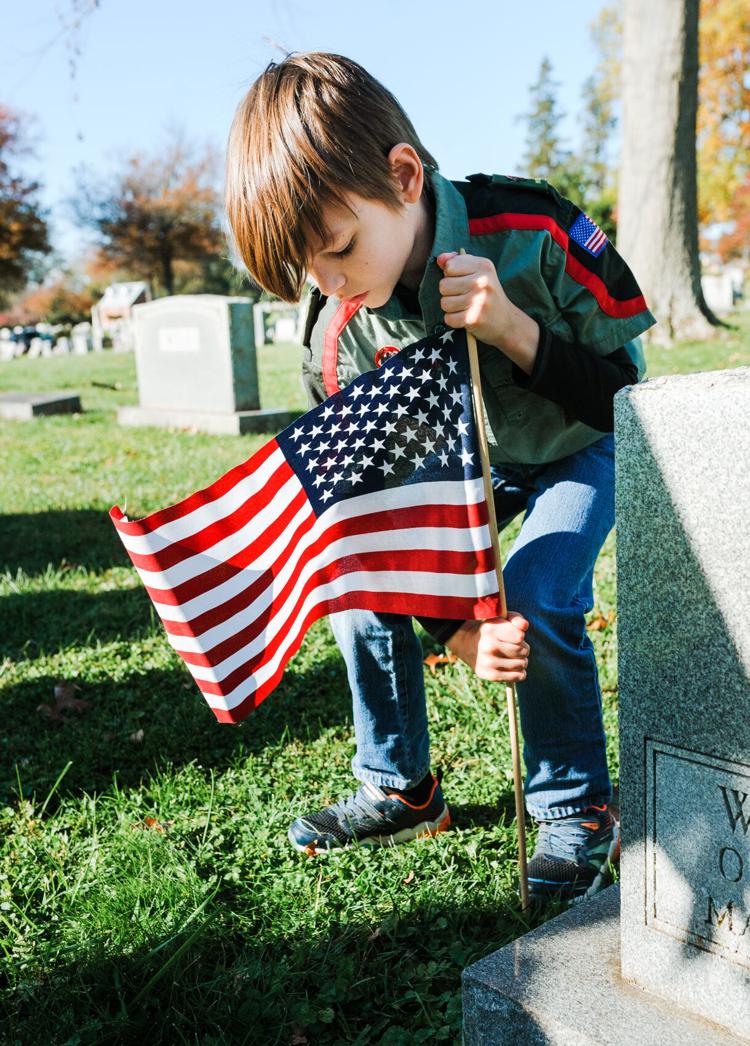 Local volunteers, including members of area scout groups and Warrenton firefighters, laid U.S. flags at the graves of more than 850 U.S. and Confederate military veterans Saturday at Warrenton Cemetery.
The "flags in project" was organized by American Legion Post 72 (Warrenton) in honor of the upcoming Veterans Day holiday on Nov. 11. About 100 volunteers were assigned sections of the cemetery in small groups Saturday morning and worked to find the headstones of identified veterans.
"In a week where everyone is all stirred up, our community remains respectful, patriotic and reverent," said event organizer Lulu Baer.
The flags will remain in place until Nov. 21, when they will be collected by volunteers to be used next year.