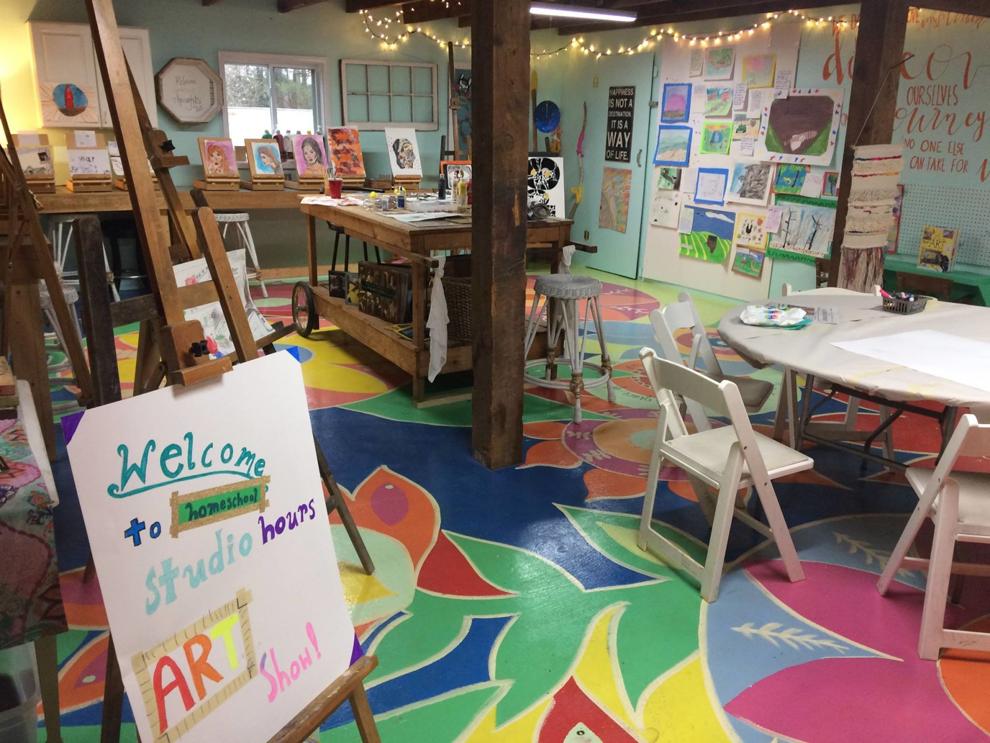 Verdun Adventure Bound – an exciting outdoor destination for all ages -- is gearing up for its 20th year. Located 12 miles west of Warrenton's historic district, Verdun is situated on more than 55 acres of wooded areas in Rixeyville. It is a retreat from the hectic pace of everyday life: a place to learn, grow and create. Verdun's programs include summer camps, experiential outdoor learning, physical challenge courses, visual arts activities and performing arts events.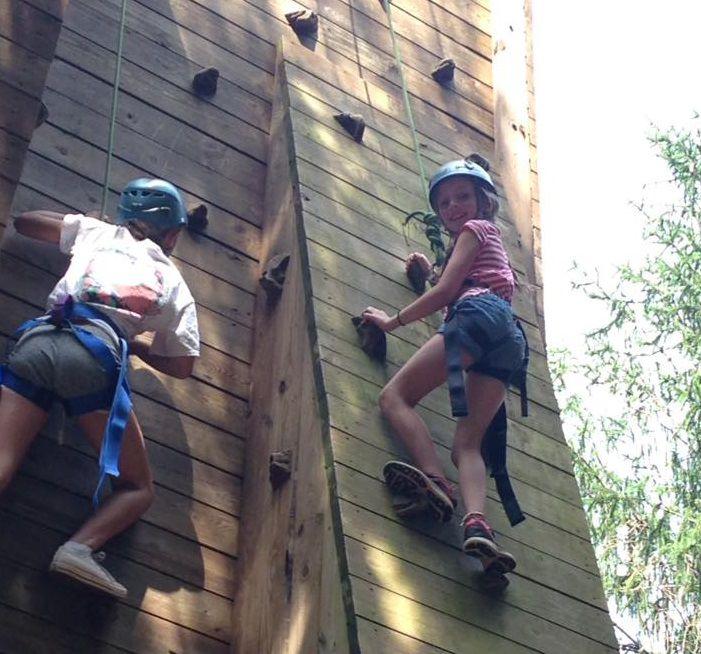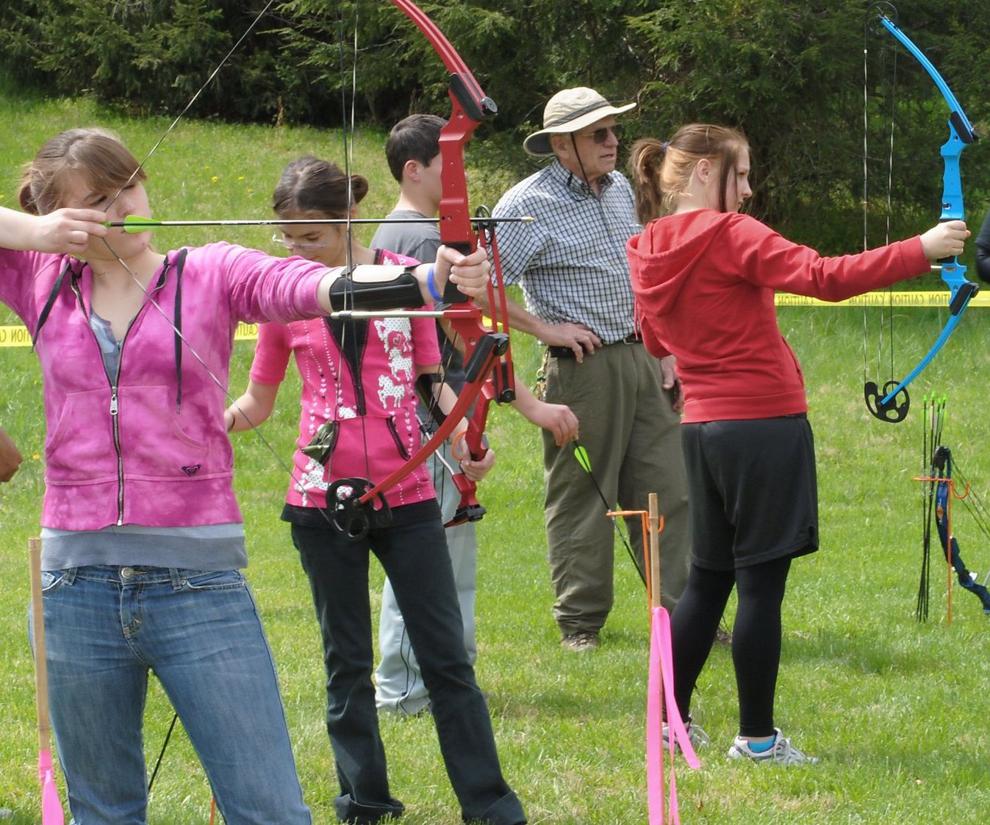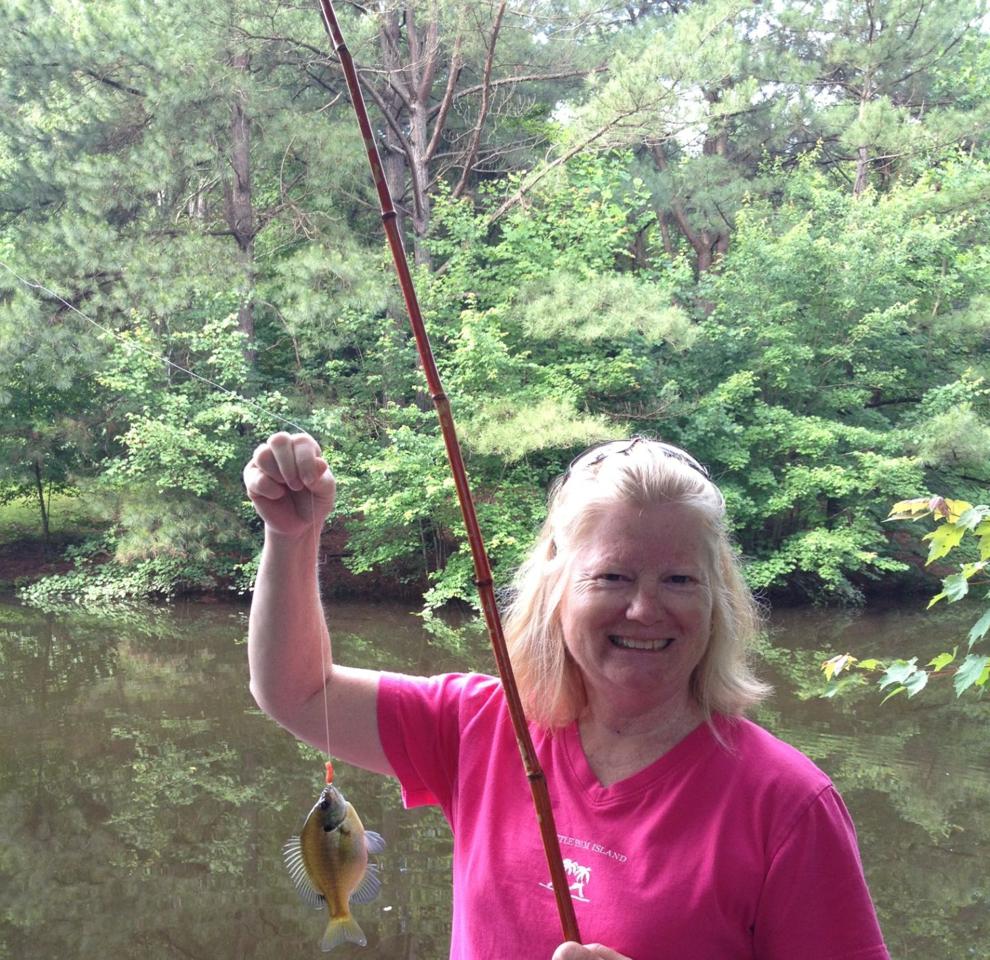 Founded in 1999 by Dr. David Snyder, Verdun focuses on team building for children and adults by teaching life skills in a natural setting. With more than a dozen campsites, youth ages 7 to 17 enjoy summer camps that include activities like the Verdun Challenge Course, featuring high and low ropes; archery; fishing; hiking; kayaking and canoeing; swimming; tree climbing, and wilderness survival. Snyder presents "Doc Talks" each day about the progress of team building.
Summer camp registration begins on Monday, March 25. A complete list of camps, including Young Explorers Day Camp for ages 7 to 9, and overnight camps for ages 12 to 17 can be found on Verdun's website, www.verdunadventurebound.org. An internship program is offered for ages 16 to 18, for youth interested in becoming junior counselors.
This year for the first time, Verdun is also offering adult weekend camps that include the ever-popular challenge course, hiking and kayaking. Visitors will spend two nights sleeping under the stars and cooking over a fire ring, for a taste of "primitive" camping. Restrooms, showers and picnic tables are near the campsites.
In 2013, the Anne Marie Sheridan Amphitheatre was built at Verdun, in memory of Dr. and Mrs. Snyder's daughter. Mike Timm, theatre arts director at the time, took advantage of the space to create a concert series and a "theatre in the woods" program for children. 
Now retired, Timm is a Verdun volunteer who partners with local groups to continue the series. Verdun's first collaboration for theatre camp was with Windmore Foundation for the Arts, which produced the musicals "Peter Pan, Jr." in 2017 and "Mary Poppins, Jr." last year.
Verdun added a visual arts program in 2018. Sara Bywaters-Baldwin is the founder and instructor for Willow Circle Art. The art studio is nestled in a renovated barn at Verdun. Bywaters-Baldwin refers to the space as "a magical place, a hidden gem." Home School Studio Hours is a weekly gathering of youth ages 4 to 18, who use the time to explore school subjects and the creative thinking process. More information may be found at www.willowcircleart.com.
Verdun offers a full season of visual and performing arts events for all ages. The "Artistic Sips of Vino" painting workshop for adults, hosted by local artist Tiffany Letona, is set for 3 to 6 p.m. on Saturday, March 23. It will be held in Verdun's newly renovated Eagles Nest building that opens to the outdoors. Instruction is for a spring-themed painting inspired by nature. Canvas, paint and brushes are included for $25. An optional wine tasting by Magnolia Vineyards is an additional $10. More information may be obtained by calling 540-937-4920 or emailing admin@verdunadventurebound.org.
A highlight of the season's upcoming performing arts events is "A Broadway Cabaret," to be presented by Verdun in partnership with Ghostlight Players Theatre Company at 7:30 p.m. on May 18 and at 2 p.m. on May 19. It is a fundraiser for Verdun's educational programs. The music repertoire will include some of Broadway's most memorable songs from "Cats," "Chicago," "Les Misérables," "Rent," and much more. The event takes place at Verdun's Eagles Nest. For more information or for tickets ($10 in advance, $12 at the door), visit Verdun's website.
Celebrating Verdun's creator
In celebration of Verdun's 20th anniversary, a Founder's Day tribute to Doc Snyder will be held onsite at the amphitheater from 7 to 10 p.m. on Saturday, July 20. The community is invited to "celebrate Doc's philanthropic accomplishments, and his legacy of character building that is the cornerstone of his beloved Verdun Adventure Bound." The evening will include entertainment by Elvis Impersonator Randoll Rivers and the Doug Lester Band. More information and ticket information ($12 in advance, $15 at the door) may be found on Verdun's website. 
Personifying Verdun's mission of team building, the staff at Verdun works cohesively with the board of directors. Executive director Honore D. Hastings remarks, "We recognize and appreciate the strengths in our team. We have the right people at the right time and benefit greatly from this multi-talented staff," which includes Ashley Jenkins, Sean McElhinney and newcomer Amber Holmes.  McElhinney and Jenkins agree that over the years, they have taken "pride in every program; we love seeing the kids and meeting the needs in the community." 
Volunteers are an integral part of Verdun. On April 6, a community-wide volunteer day will be hosted by the PATH Foundation. Verdun staff is asking for volunteers to join in a field stone fire pit build onsite. Once finished, the fire pit will be used by clients in the challenge course, summer camp programs, local tri-county schools, sports teams, corporate groups and the Boy Scouts and Girl Scouts of America. Visit www.letsvolunteer.org for more information.
Dudley Payne Jr. was a longtime volunteer supporter of Verdun who passed away in 2017. He was a retired judge in Warrenton's Juvenile and Domestic Relations Court. A golf tournament in his memory will be held at the Fauquier Springs Country Club on Friday, May 3, from 10 a.m. to 4 p.m. as a fundraiser for Verdun. Visit Verdun's website for more information and to register. 
On May 4, Verdun will host its second annual Nonprofit Expo and Free Family Fun Day at Verdun. Local nonprofits will meet and set up in the morning. Then beginning at noon, the public is invited to enjoy free entertainment at the amphitheater, as well as games and activities for children. Food provided by A Garnished Affair will be available for purchase. More information may be obtained from Verdun's website or by calling 540-937-4920. 
Verdun Adventure Bound is a nonprofit organization located at 17044 Adventure Bound Trail in Rixeyville. Email admin@verdunadventurebound.org or call 440-937-4920. Visit www.verdunadventurebound.org.
Debra Smyers is an actress, arts consultant, arts management professor at George Mason, and co-executive director of Fauquier Community Theatre. Reach her at debra@artsconsultinginternational.com or 800-754-4507.