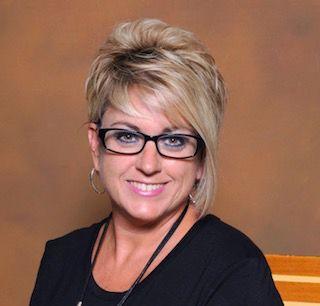 What are your vacation goals for 2019? As a travel agent, I have an ongoing list of places I would like to explore: a country I have never visited, a view I have not yet seen, more long weekend road trips or simply standing under a tranquil waterfall surrounded by the beauty of nature. 
Stop and let yourself imagine where it you'd like to go.
There's a famous quote that says, "The journey of a thousand miles begins with a single step." Well, it's time to take some steps toward your vacation goals this year. 
It's not as simple as waking up one day and saying, "Oh, I think I'll go to Europe next week!" No, you have to plan for it, and you have to take steps in the direction of your dream. There will always be a list of reasons and excuses holding you back, such as cost, time off work, waiting until the kids are older, etc., but I like to encourage people to begin walking toward their dreams. 
Here's some steps for making your dream vacation a reality:
Step one:Pick a destination. For some, this is easy. If your family heritage originated in Scotland, you might like to check it out. Or maybe you have always dreamed of taking a cruise down the Danube River. It could be Disney, Alaska, a cruise to the Caribbean, deep-sea fishing in Florida or travelling the Swiss Alps. Whatever it might be, the first step is deciding.
Step two:What is this trip going to cost? That's the big question! What many people don't know is that a lot of times you can book a vacation with a very small down payment and then make payments along the way until the final payment is due. This makes planning and paying for the vacation a bit easier. Some clients have already booked into 2020, and some are even looking into 2021 with this type of plan.
Step three: Make a plan to start saving. Get a price quote and gather all your facts so you know what your dream vacation will cost. Saving money can be fun! For instance, the 52-week money challenge is simple, and by the end of the year, you will have saved $1,378. That may or may not be enough for your dream, but it's at least a start! Here's how it works. There are countless versions of the challenge, but generally, you should match each week's savings amount with the number of the week in your challenge. In other words, you'll save $1 the first week, $2 the second week, $3 the third week, and so on until you put away $52 in week 52. If you stick to this challenge throughout the entire year, you'll save a total of $1,378.
Step four: Put legs to your dream. Book it, talk about it, research it and know you are making it happen!
Step five:Do the necessary things to get ready for your journey, such as obtaining a passport or renewing it. A passport is good for 10 years, but it must not expire within six months after your date of travel. 
Step six: Take that trip! You are worth it, and you will look back and be so glad you did!
Alesia House is a local travel concierge who can plan and orchestrate all the details of your vacation. Her goal is to help clients have stress-free vacations that will create lasting memories. Contact alesia@ibooktravelforu.com or www.ibooktravelforu.com