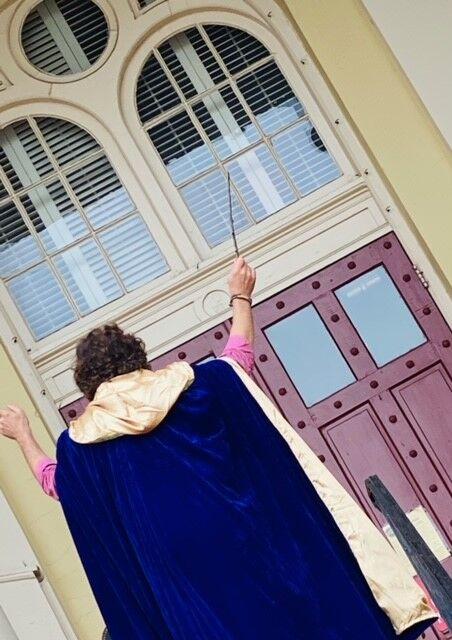 Mayor Carter Nevill has been spotted on several occasions around town wearing a flowing purple cape. Warrenton police are allegedly concerned about activity in the vicinity of a tree that bears a resemblance to the "Whomping Willow." The front window of PrissyLily's plant shop is displaying "birds" that look like flying keys.
They are all signs of behind-the scenes preparation for the town's first-ever Warrenton Wizards Walk. The day of wizarding games and events is set for July 17, from 10 a.m. to 10 p.m., hosted by a couple dozen Old Town businesses.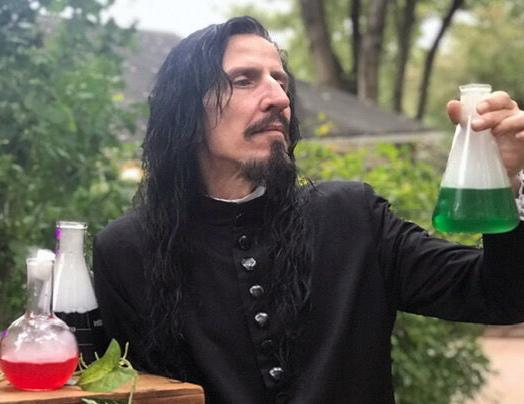 Children of all ages are welcome to fly into Old Town and park their brooms. They can participate in fun activities at local businesses, enjoy some butterbeer and get sorted into wizarding houses on Main Street and beyond.
The Mason Enterprise Center will offer a game of table Quidditch; Sherrie's Stuff will host potion making; Haute Cakes will offer wizard cookie decorating; Denim and Pearls will feature wizarding cocktails for grown up wizards and witches; and other restaurants will have magic-themed food and drink.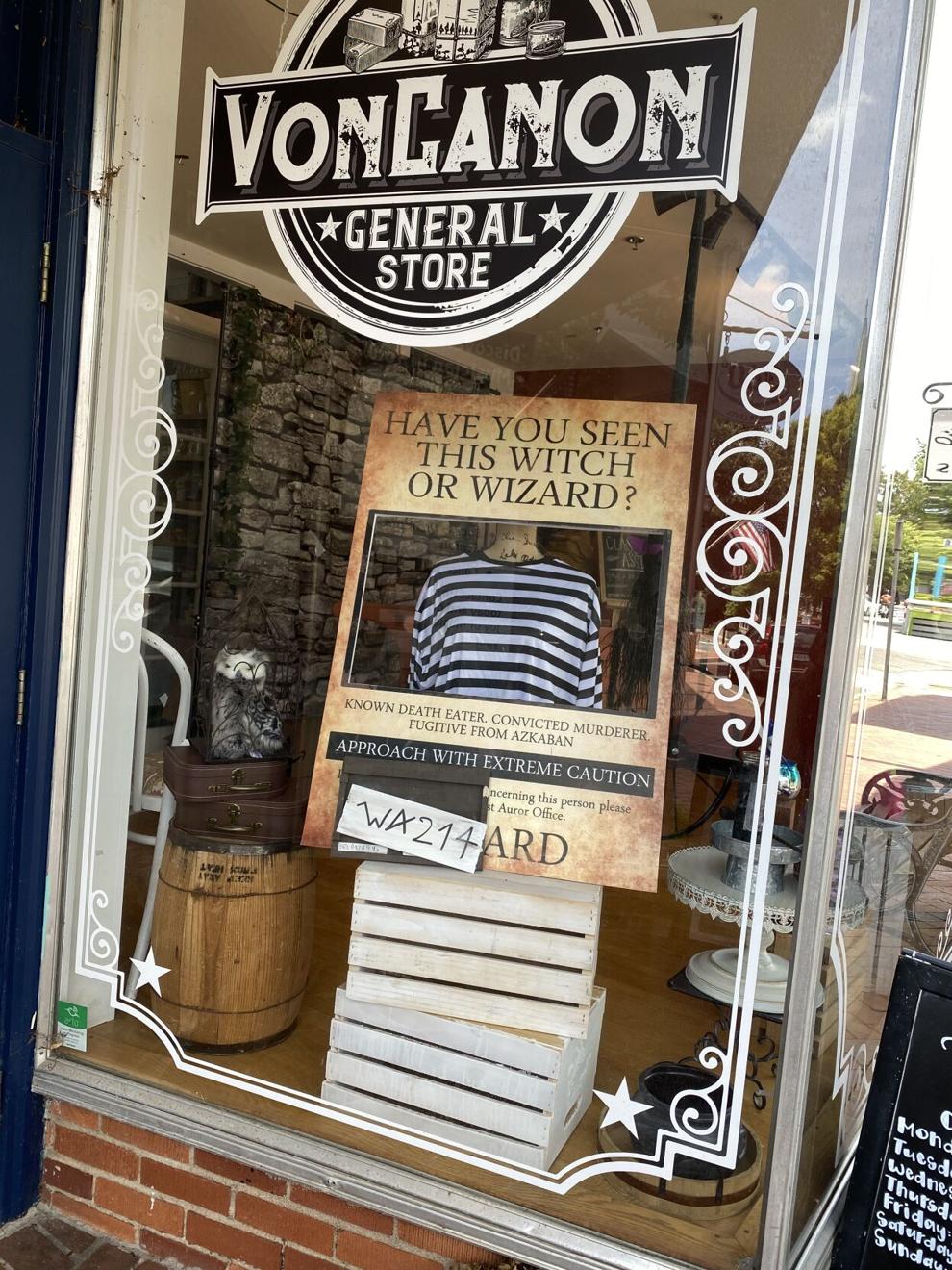 The Fauquier Times will be transformed into the Fauquier Quibbler for a day. Interested readers can see the latest wizarding news on a big screen at Town Hall.
Highlights of the day include four activities at the top of the hour – on the four blocks on Main Street. At 1 p.m., children are welcome to join in wizarding games between 1st and 2nd streets. At 2, remote-control Quidditch demonstration will commence between 2nd and 3rd streets. An owl demonstration – with real owls from the Bird in Hand Conservancy – will be held between 3rd and 4th streets at 3 p.m. Between 4th and 5th streets at 4 p.m., a wizard who bears a striking resemblance to Severus Snape will delight audiences with a display of magic usually reserved for potions class.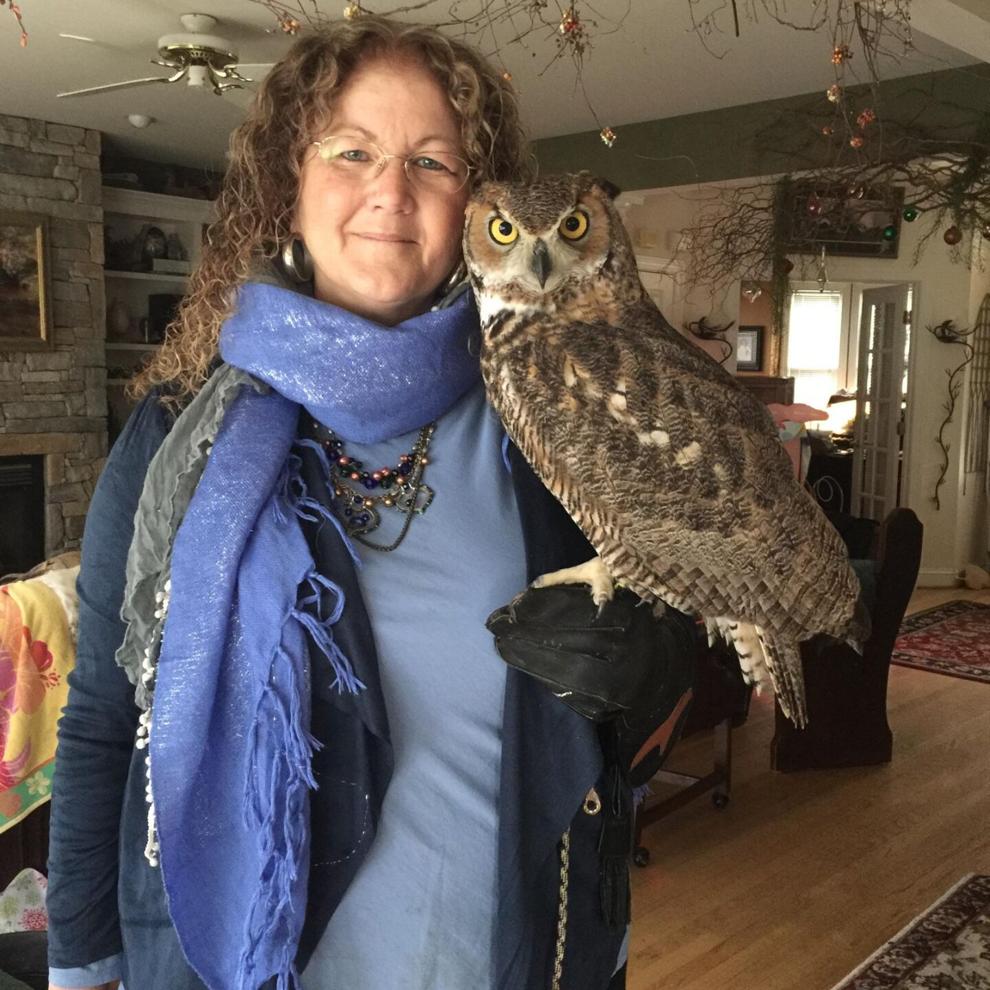 Upon arrival, children will receive a wizard's passport with activities to complete. After four activities, they can be sorted into Old Town wizard houses and after filling the card, they'll receive a unique commemorative coin at Town Hall – from Mayor Carter Nevill himself.
Nevill is excited about the event and at press time was preparing to have promotional photos taken. When asked for a snapshot, he asked, "Can we wait a few days, until my new wizard's hat comes in?"