Although the Warrenton-Fauquier chapter of the Junior Chamber of Commerce has ended a noble run of nearly 60 years, it will live on in the memories of its many former members, and in the hearts of the communities they impacted.
From the beginning, Fauquier County's most prominent business, professional and elected leaders under 40 years old were Jaycees. The chapter was founded in early 1951, when Warrenton dentist Dr. A. R. Anderson and insurance agent Wallace Brown met with representatives of the Alexandria Jaycee Chapter, who sought to extend a new local chapter here.
Interest was high, and on May 1, 1951, 30 young men – many of whom were World War II veterans – became Jaycees.
Elected first president of the Warrenton-Fauquier Jaycees was newspaperman Tony Walker. Other charter members included Luther Lee Allison, Walter Arrington, the Rev. J. Richard Winter, Johnny Crupper, Eugene Garrett, Jim Hodgkin, D. Harcourt Lees, Charles Moser, Harvey Pearson, Wallace Sanders and Gelfer Kronfeld.
The early years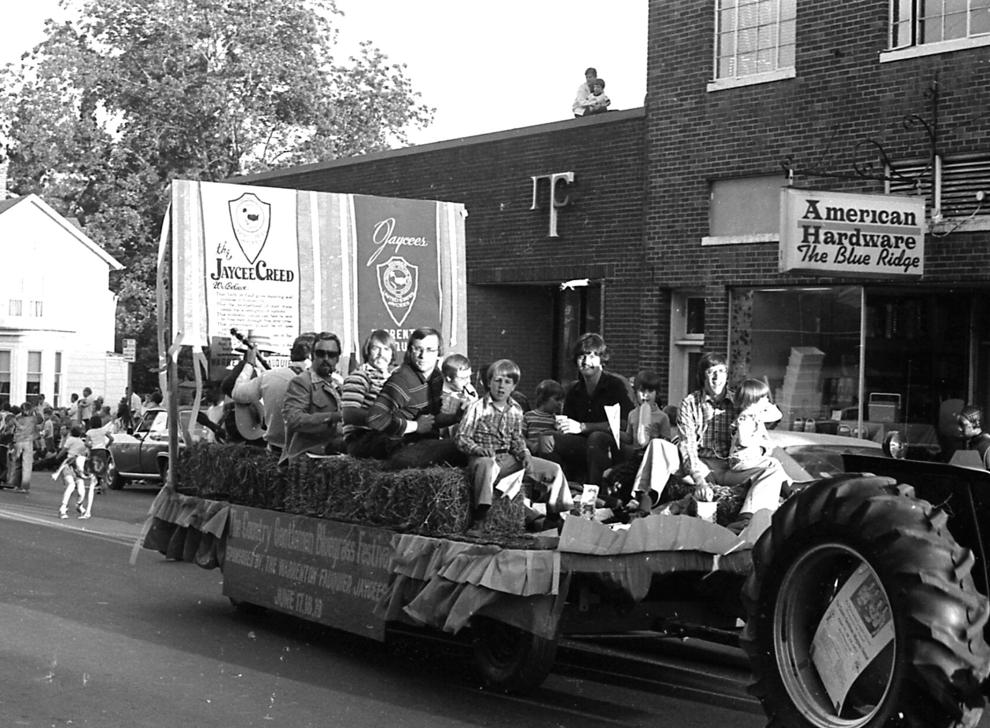 Jaycee chapters must develop their own community service and fundraising projects. The Warrenton-Fauquier chapter's first project was a safe driving float featuring a smashed convertible hauled on a farm trailer; it won first prize in the 1951 Warrenton Firemen's Parade.
 Later that year, the Jaycees partnered with the Association for Greater Warrenton to put on a "Hillbilly Music Fest" at the Warrenton Horseshow Grounds, with the Jaycees providing the manpower and splitting the proceeds. Project chairman Crupper had many country music friends, including Connie B. Gay of the "Radio Ranch" on Arlington radio station WARL-AM.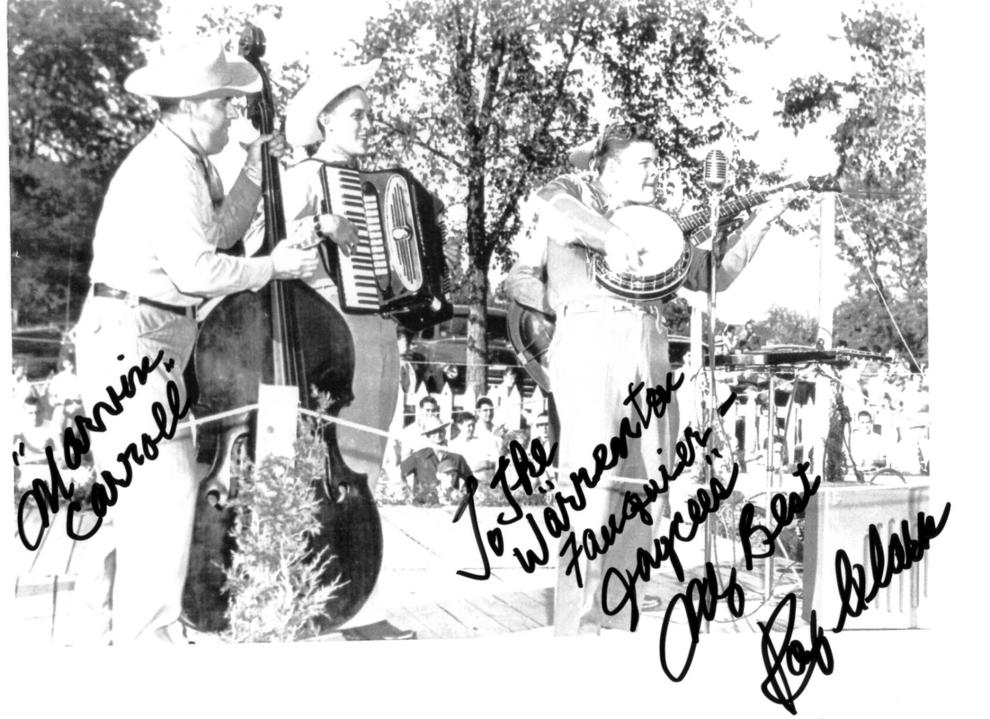 It was the start of something big, later becoming the National Championship Country Music Contest. In 1958, the contest was moved to Lake Whippoorwill north of Warrenton, and in 1973 a Bluegrass and Folk Festival was added. The last major event at Lake Whippoorwill took place in 1980.
Fundraising and community projects were carefully managed through the Jaycee project chairman process, which had been developed on the state level. Early projects included repairing the lights at Benner Field and providing athletic equipment. They also took over sponsorship of a local Boy Scout troop.
The chapter also helped individuals in the community, including a family whose child was seriously injured in an automobile accident, by holding a benefit dance with a big-name orchestra.
Later, the Jaycees established the Christmas Toy Workshop to provide presents for needy children, which continued for many years. Other projects became annual traditions, including the Haunted House and Haunted Hayrides at Halloween and Fourth of July fireworks sales.
Statewide recognition
As the chapter grew, it gained recognition by the Virginia Jaycee chapter. Luther Lee Allison – who was instrumental in eliminating the state poll tax – was a co-winner of the state's first Outstanding Chairman Award in 1954. Warrenton pharmacist Duane Thompson earned the award in 1984 for his memorable statewide "Mr. Yuk" poison prevention project, and Jimmy Messick won in 1986 for raising $60,000 for his work with cystic fibrosis.
Former Fauquier County Commissioner of the Revenue Ross D'Urso was a devoted Warrenton-Fauquier Jaycee from 1979 until he retired from the organization in 1992.
In addition to numerous local projects, D'Urso served as a state political adviser and as state vice president in 1988, the year National Jaycee Convention was held in Virginia. "Being a Jaycee gave me the opportunity to meet a lot of great people across the state," he recalled.
A significant change came in 1984, when U.S. Jaycees permitted women to join. The first female member of the Warrenton-Fauquier Jaycees was Ross's wife, Joyce D'Urso, who went on to represent the chapter in district, regional and state competitions, and finally to represent Virginia at a national convention.
Added benefits
Unique to the Jaycee organization, chapter members were offered many excellent opportunities for personal development. These included "Speak Up Jaycee," focused on public speaking and oral communication, personal financial planning, and time management. The Leadership Dynamics program taught basic and advanced motivational skills.
The Warrenton-Fauquier Jaycees reached a high-water mark in 1991, when the group had 178 members and an annual budget of more than $73,000, which supported more than 40 programs. Club funds were raised through a number of innovative projects, from handling parking control at the Virginia Gold Cup Races to creating "The Game of Warrenton," similar to Monopoly, but with local businesses lining the board.
By the early 2000s, Jaycees nationwide were losing membership. This coincided with the age of social media, which supplanted the monthly meetings, group projects and in-person interactions that had attracted young people to the Jaycees in the past.
Six years ago, former chapter presidents including Tom King and Duane Thompson tried to encourage and re-energize the chapter. But after some limited interest, it ceased to exist by 2018, largely because "…the core group didn't get new folks in," noted King.
But what must be remembered is that during its lifetime, the Warrenton-Fauquier Jaycees provided its members with important opportunities for personal and professional growth, while boosting their communities in countless ways.