Since 1994, Sunny Reynolds has been traveling the globe with a unique force all her own. Enthusiastic, energetic and profoundly committed to offering her clients a one-of-a-kind adventure, Biotrek Adventure Travels hit a 25-year milestone this year.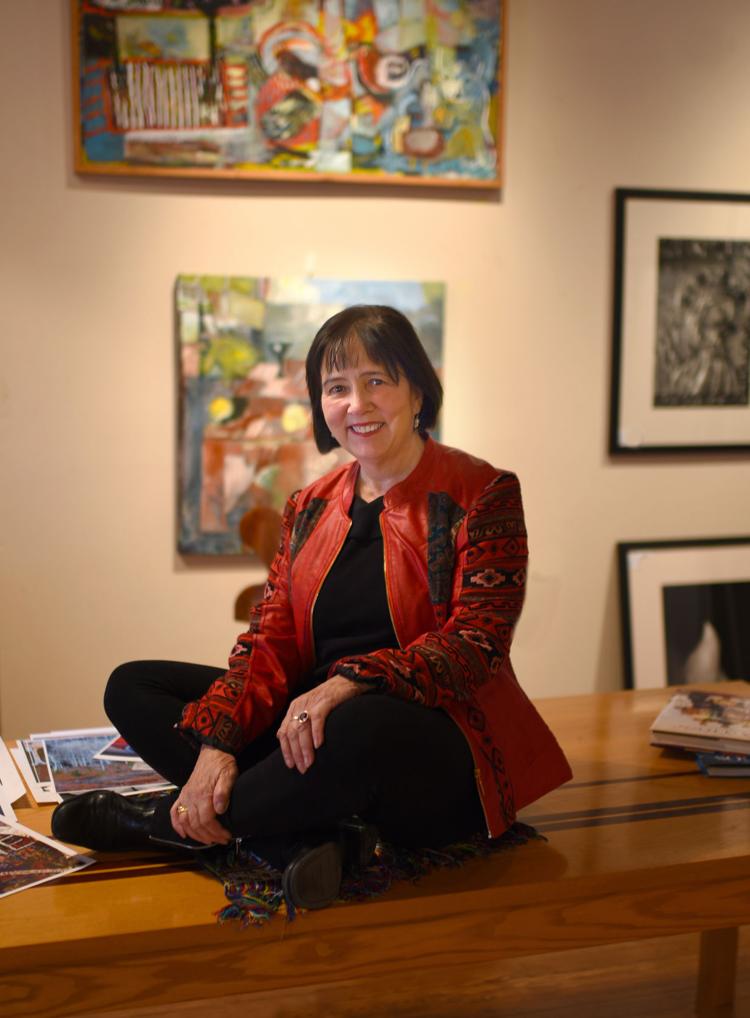 Reynolds has combined her skills as a professional photographer with her passion for travel. She has created a travel agency that specializes in transporting small groups to tucked-away places off the beaten track. 
It was her photography that took her to Costa Rica in the 1980s, giving her an insider's peek into a country that wasn't that well known at the time as a travel destination. She had the vision to combine her love of photography and love of travel. Biotrek was born.  
Detail-oriented and meticulously planned, Reynolds has cultivated relationships in every country she visits, ensuring the careful selection of guides and destinations. It's an adventure always, but Reynolds sojourns are accomplished with style and comfort. 
Clients receive the added benefit of her camera's eye when they try to capture the scenery, whether they are using a last-minute disposal camera or a Nikon package. She helps clients to capture just the right light; she knows where the iguanas like to sunbathe and which Moroccan streets have the most colorful markets. 
Whether it's a trip to Argentina, Chile, Costa Rica, Cuba, Guatemala, The Galapagos Islands, India, Morocco, New Zealand, Nicaragua, Peru, Portugal or Tanzania, clients live large by going small. 
Over the course of time and hundreds of excursions, Reynolds has come to truly know the soul of each place she introduces to her guests. Her fellow travelers experience the best guides, meals, boutique hotels, interesting local sites off the beaten path, and even times of year (with the best weather and the fewest tourists). 
"That means no crowding into a 60-passenger bus with everyone wearing name tags and parading around an umbrella-toting tour guide," says Reynolds who isn't a fan of the word "tourist." Her excursions are meant to educate as well as entertain. 
An advocate for eco-tourism, her hope is that her brand of travel will encourage those who see firsthand the blue-footed boobies in The Galapagos or the tiny frogs in Costa Rica's rainforests to help spread the word about preserving and conserving the world's precious natural wonders. 
"Some of the most memorable moments of my life have been made possible by Biotrek Adventure Travels," shares travel guest Barbara Eastman. "Among other wonders, I've seen the sun rise at the Taj Mahal and from the highest pyramid at Tikal, witnessed the Ridley turtles hatching on a beach in Costa Rica, and traveled to the mouth of the Mayan underworld for an ancient ceremony." 
Reynolds is a supporter of various environmental groups, nonprofits and local economic development efforts in various countries, weavers in a Guatemalan co-op and an orphanage in India. 
Woman-owned and operated, Biotrek Adventure travels competes in an arena dominated by larger players and online ordering, but her exceptional brand of adventure ecotours has given her a signature trademark in the industry. 
After 25 years of journeying to some of the world's most incredible places, Reynolds says she derives the most joy from observing the reactions of the people she travels with. 
"That's what it is all about now," she shares. "My reward is getting to watch as people witness wildlife on a safari or the colors of a Cuban street for the first time." 
Biotrek Adventure Travels offers four customized trips per year, with the group size capped at 10 people to ensure a rare and meaningful travel experience. 
Biotrek's remaining 2019 tours to Guatemala, Tanzania, Cuba and Chile are fully booked, but there are six options available in 2020: Costa Rica, Argentina, India, Morocco, Galápagos Islands, Portugal, and a debut tour in Sicily. To learn more, visit  www.biotrekadventuretravels.com or call 540-349-0040.