When Frank Maresca decided to open a Moe's Southwest Grill in Warrenton, not far from his Aldie home, he wanted his new franchise to have a local feel. In the middle of renovating the former Pizza Hut on Broadview Avenue late last year, the idea came to him: a Warrenton-themed mural designed by a local.
On June 3, Maresca unveiled the Moe's Warrenton mural, the culmination of a months-long design competition with Fauquier High School students. The vibrant mural depicts Moe's restaurant surrounded by notable Warrenton landmarks, including the town's iconic courthouse and other historic buildings along Main Street.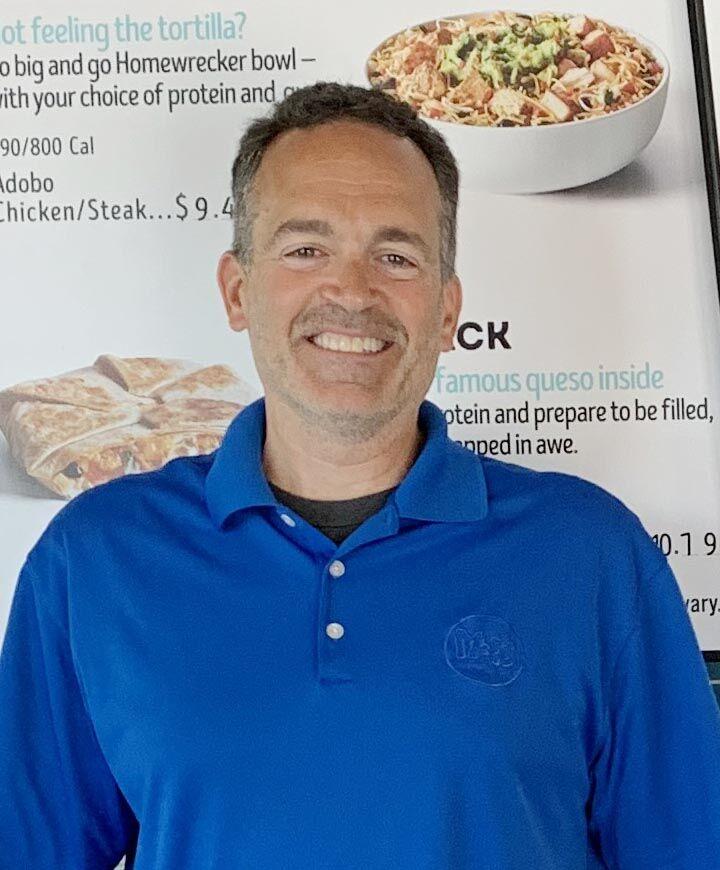 "[We wanted] a mural that is reflective of the town of Warrenton and the Moe's brand," said Maresca, who also owns four other Moe's franchises across Virginia. "Warrenton is a very welcoming town, and we want to [reflect] that at Moe's."
The idea came to Maresca after he had some large exterior refrigerators removed, leaving a large, blank wall along the rear exterior of the building. Maresca not only wanted drive-through patrons to have something fun to look at, he wanted to build a sense of community. So, rather than contract a professional artist, Maresca reached out to nearby Fauquier High School with a proposition: If the school held a contest to design the mural, he would choose one of the students' designs. As an added incentive, the contest winner would receive a $1,000 prize and free burritos for a year.
Starting in February, students submitted posterboard sketches of their designs to be judged by a panel that included Maresca, Moe's corporate marketing team, Warrenton Mayor Carter Nevill and Dawn Brown, the school's art teacher.
The winning design was submitted by Ebony Wells, a junior at Fauquier. "[Ebony's] submission immediately caught my eye," said Maresca, "It was really bright and colorful." To create the final 7 by 12 foot mural, the Moe's marketing team digitized Wells' submission, then printed it on the restaurant wall a few days prior to the June 3 ceremony.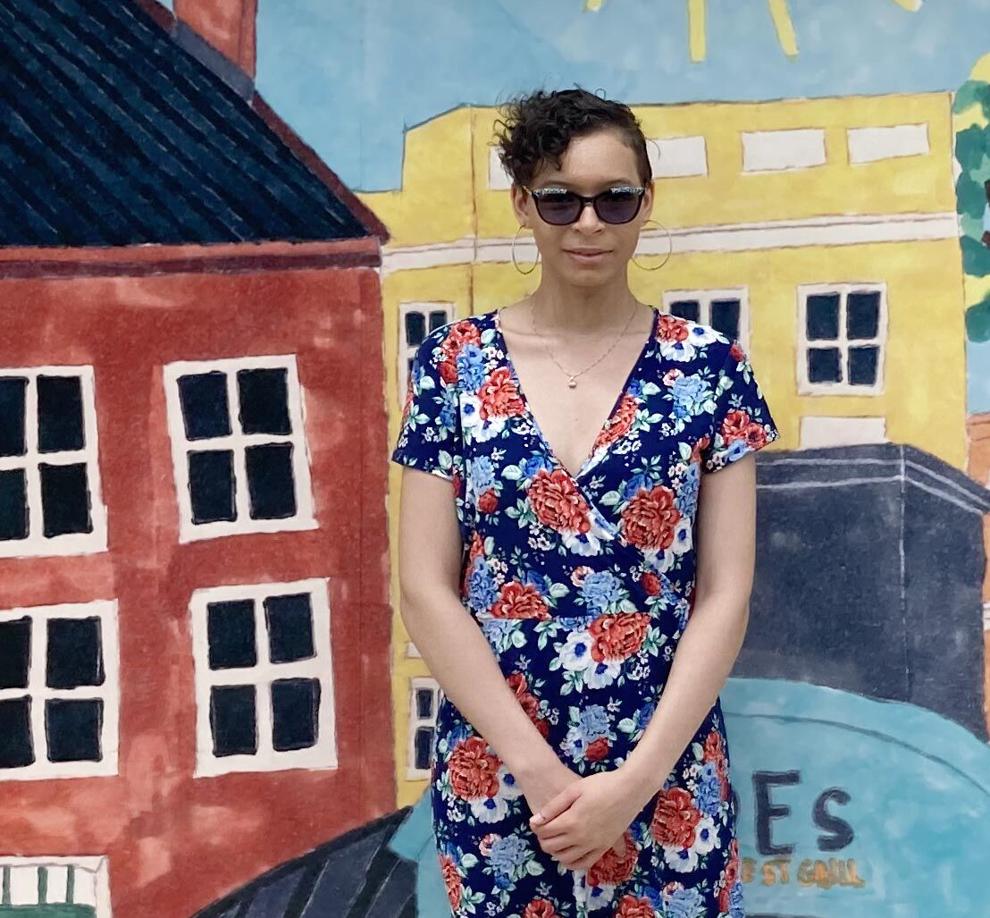 "When I found out I had won, I was so happy," said Wells, whose design was chosen from among 15 student entries.
Wells, who grew up drawing with her grandmother, is an active member of her school's National Art Honors Society and aspires to open her own fashion business. "I'm a fashionista," she said, "and I plan to draw designs and make clothes to put in my shop."
"I'm glad it went to Ebony," said Brown, Wells' art teacher. "I know it means a great deal to her … and I hope it inspires her to keep going with art."
At the unveiling ceremony, Wells, surrounded by supportive school faculty, received her cash prize from Maresca and Nevill. "To see a business open in the pandemic and not only be economically successful, but also open up to students and the community is truly remarkable," Nevill said.
For Maresca, who was initially apprehensive about opening a new franchise during the COVID-19 pandemic, the reception in Warrenton came as a pleasant surprise. "It's been great to see support from the school and the town," he said, "[and] to see all the creativity behind the submissions … I'd love to figure out a way to do something like this in the future."