It's a little different this year, but Gumdrop Square is off and running after the annual tradition kicked off Saturday with a visit from Santa Claus and opportunities for children to shop at Santa's Secret Shop. The elves wear masks and sitting on Santa's lap can't happen this holiday season because of the pandemic, but Santa still takes plenty of time to make sure he has the gift list just right for each child.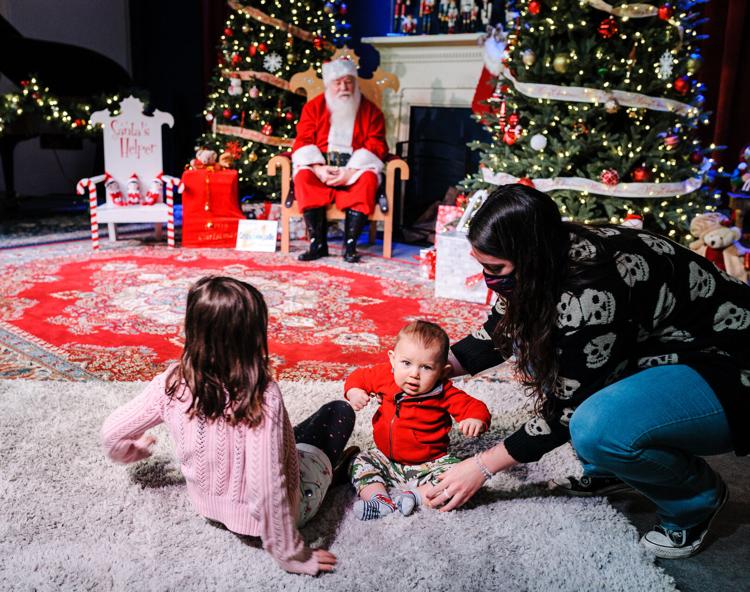 Santa visits the Gloria Faye Dingus Center for the Arts at 92 Main Street, Warrenton from 11 a.m. to 3 p.m. each Saturday before Christmas this year. (In past years, he visited the John Barton Payne building.) The music performance venue has been decked out with all the trimmings worthy of the North Pole's most jolly resident.
Families register at the back entrance to the building, off the 5th Street parking lot, where they can sign up for a time slot to meet Santa that day. (On Saturday, families never had to wait more than a few minutes for their time with Santa.)
Santa's Secret Shop is located at both Von Canon General Store and at The Purple Pumpkin on Main Street this year -- families can buy vouchers for the shop after meeting Santa.