With summer now in full swing, it is the perfect time to enjoy special events that are uniquely produced this time of year. Youth in musical theater summer camps from all over the county will be singing, dancing and acting in productions locally in Warrenton. Mark your calendars and reserve your tickets for these well-known and exciting live musicals that the whole family will enjoy! Other favorite summer activities are Fauquier County Public Library's Summer Reading Program and Books on the Bus.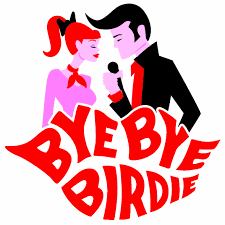 "Bye Bye Birdie" presented by the TORCH Drama Club, opened June 20 and continues performances from June 27 to 29 at St. John the Evangelist School auditorium, 111 John E. Mann St., Warrenton. "Bye Bye Birdie" is a Tony award-winning musical comedy that opened on Broadway in 1960. It tells the story of the people in a small town in Ohio as a heart-throb rock 'n' roll idol visits, turning the town upside down. The show is the 18th annual drama production for TORCH. Performances take place at 7 p.m. Tickets are $13 for general seating and $20 for priority seating. For more information and to reserve tickets, email torchtickets@gmail.com or call 540-347-2458.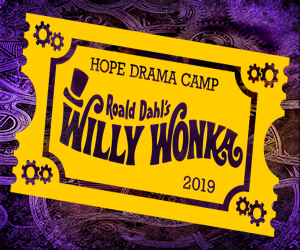 Roald Dahl's "Willy Wonka" is produced by the Hope Christian Fellowship Drama Camp with performances on Friday, July 26 at 7 p.m. and Saturday July 27, at 2 and 7 p.m. at the Hope Theater in Vint Hill, at 4173 Bludau Drive, Warrenton. The musical is based on Dahl's book "Charlie and the Chocolate Factory." Director Rebecca Heine says, "We decided to set the show in a Steampunk fantasy world. We really got to play with the idea of Wonka the Inventor in a new way." The performances are offered free to the community. Seating is on a first-come, first-served basis. For more information, contact the producer Hilary Pierce at hilarymp@gmail.com.
"Fame The Musical Jr." begins Fauquier Community Theatre's 42nd anniversary year and will be presented on Friday, July 26, at 7:30 p.m. and Saturday, July 27 at 2 p.m. The title "Fame" is also the Academy Award-winning song title, well-known from the film and television series on which the musical is based. The 24-member cast depicts students at New York City's prestigious high school for the performing arts. Tickets are $5 per person for reserved seating and may be purchased online at www.FCTstage.org. The musical takes place at the Vint Hill Theater on the Green, 4225 Aiken Drive, Warrenton. For additional information, email info@FCTstage.org or call 540-349-8760.
The Fauquier County Library Summer Reading Program's theme is "It's Showtime!" While the free reading program launched on June 1, there is still time to enroll. The program is divided into three age groups: children, teens and adults. Participants receive a game card with choices of reading activities and are eligible for prizes. There are also optional special events and activities to attend. Registration may be made in person at a local library branch in Fauquier County or online at www.fauquierlibrary.org.
Another free reading outreach program to enjoy is Books on the Bus. The purpose is to distribute children's books and healthy snacks as well as to introduce fun activities to youth. The bus will make weekly trips to regions of Fauquier County including schools, community centers, and Eva Walker Park through July 26 (except for the week of July 1). For more information, including links to the schedule, visit www.fauquierpreschool.org. There is also a Facebook page. Books on the Bus is partially funded by the PATH Foundation.
"The Arts Lady" monthly column highlights local arts. Smyers teaches in the Arts Management Program at George Mason University. She is an actress, arts consultant, and co-executive director of Fauquier Community Theatre. Reach her at 800-754-4507 or debra@artsconsultinginternational.com.