A high school, stay-at-home edition of "Clue" will be presented by Liberty High School online via ShowShare on May 22.  
The show – loosely based on the Hasbro board game -- is described as a "murder-mystery comedy thriller" that follows six guests at a mysterious dinner party where they find themselves by turns implicated as murder suspects when their host and visitors to the house turn up dead.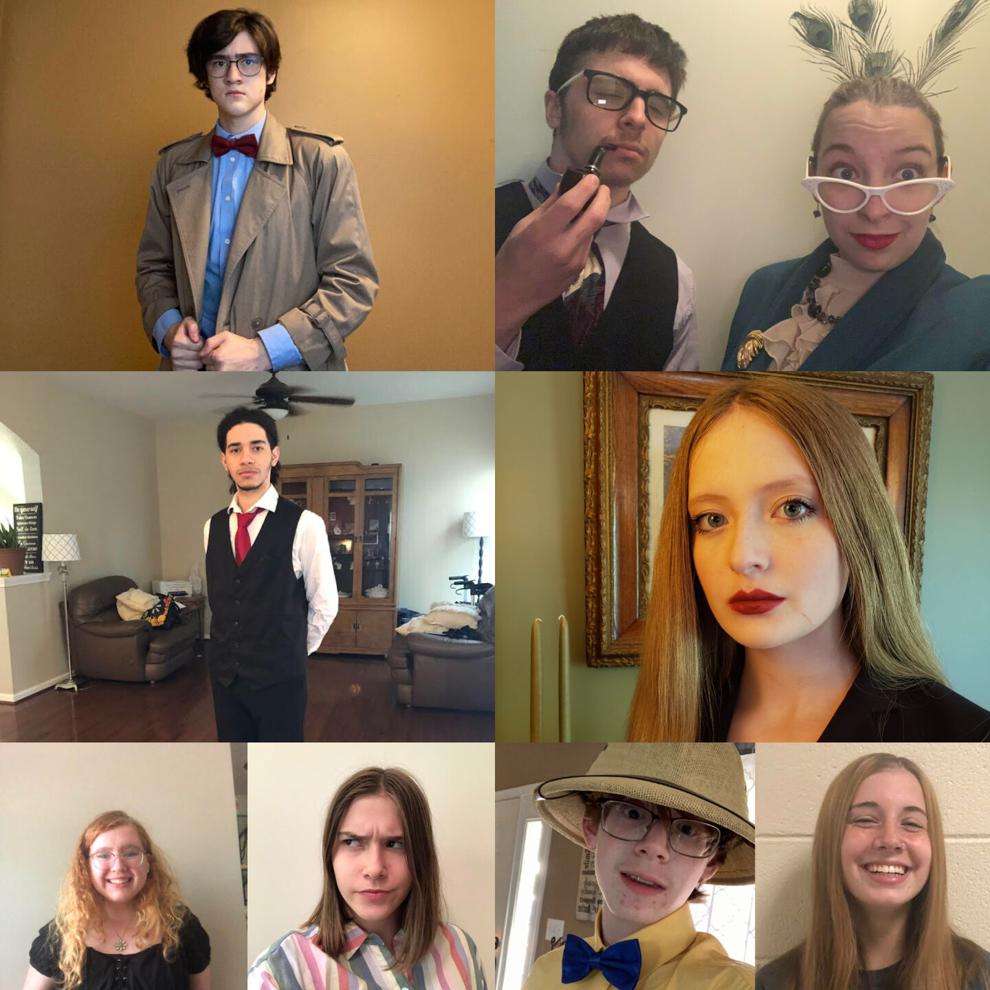 Wadsworth, the butler, leads Mrs. Peacock, Mr. Green, Colonel Mustard, and other guests as they attempt to find the killer as the body count builds. Following in the footsteps of the star-studded film of the same name, the project is billed as a "comedy whodunit." 
Leah Ott, director of the LHS Theatre Department, shared, "Clue is everything you remember it being. Funny, engaging, and a good time! The mystery and fun is enough to tune in for."  
Kiana Lewis, who plays Miss Scarlet, said, "This show is going to be so fun and captivating to watch; there will be plot twists, funny scenes and ones that make you think. It's a great show for anyone to watch. My favorite part of this production is" … learning "to play a character that is similar, yet very different from me."  
Logan Taylor, playing Mr. Boddy, said, "People should tune in to the show because of the ride that it is! And of course, because it will be amazing! My favorite part is definitely performing and playing a fun character!" 
Tickets are $8 and may be purchased at bit.ly/LHSTheatreVACLUE. Patrons will be given a link to view the show at 7 p.m. on May 22. Viewers will need to create an account in order to purchase tickets. For more information, Ott can be reached at leah.ott@fcps1.org. 
The stage show has adapted from the screenplay by Jonathan Lynn with additional material by Hunter Foster, Sandy Rustin and Eric Price.