Grants for charities and nonprofits is announced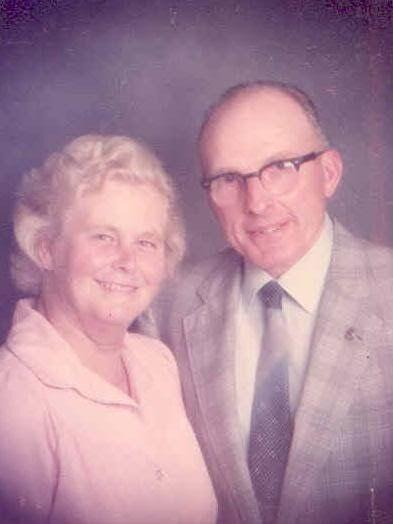 Patricia and Nicolaas Kortlandt Memorial Fund invites proposals from local charities and other nonprofit organizations serving Fauquier County. This fund awards grants that range from $500 to $10,000. The grant application opens June 14 and closes July 12.
To apply and see previous award recipients, please visit Northern Piedmont Community Foundation website: http://www.npcf.org.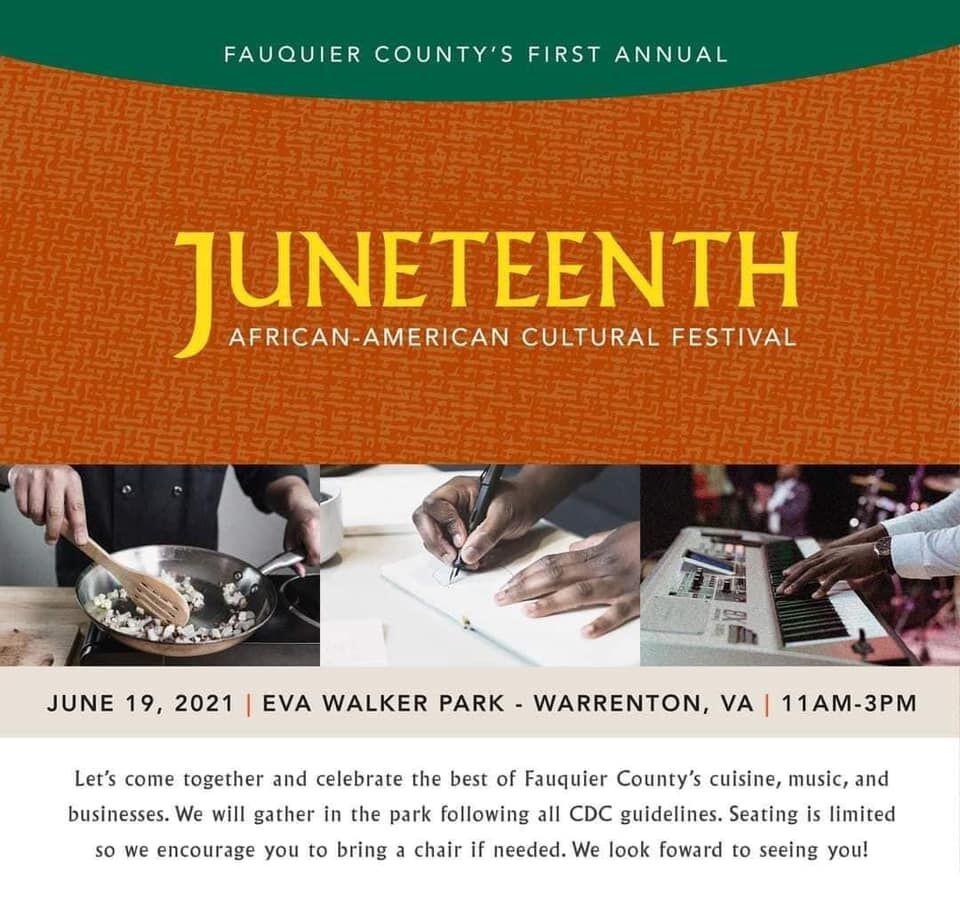 African American Cultural Festival: Juneteenth
Celebrate cuisine, music and businesses at the African American Cultural Festival: Juneteenth at Eva Walker Park from 11 a.m. to 3 p.m. on June 19. Free hamburgers, hot dogs, corn and baked beans will be donated by Sibby's Restaurant and Lounge. Music will be provided by GPVibe Band and Daron Taps Eclectic Soul. CDC guidelines will be followed.
Visit Facebook- Fauquier County Juneteenth for schedules and updates.
A flower arranging workshop to be held June 24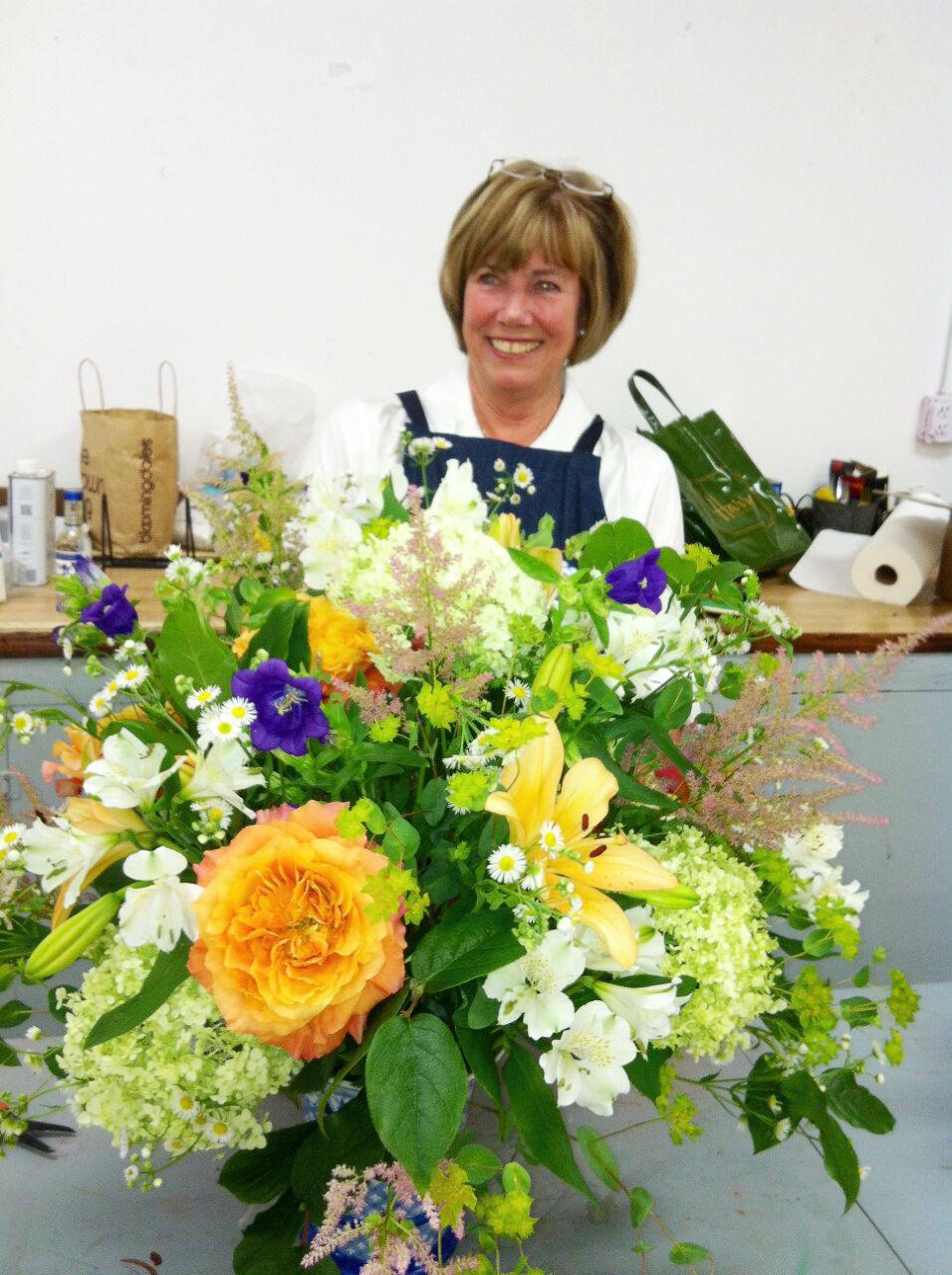 A flower arranging workshop will be offered by professional flower designer, Laurie Starke, June 24 at Weston in Casanova, from 10 a.m. to 2 p.m. The workshop, Fun with Flowers, will provide the mechanics of flower arranging and support the establishment of a non-profit education and art center at Weston. It will be offered on a first-come basis with a fee that covers all materials (except clippers). Call 540-229-0114 for fee information.
Her first home, Weston, owned by the Warrenton Antiquarian Society since 1959, was her husband's Victorian bachelor pad. The house, a stately Victorian encompassing an early 19th century log cabin and surrounded by masses of old daffodils and native flowers, was a gardener's paradise. As her interest and commitment to flowers and gardening grew, Starke began her own flower design business while conducting local workshops.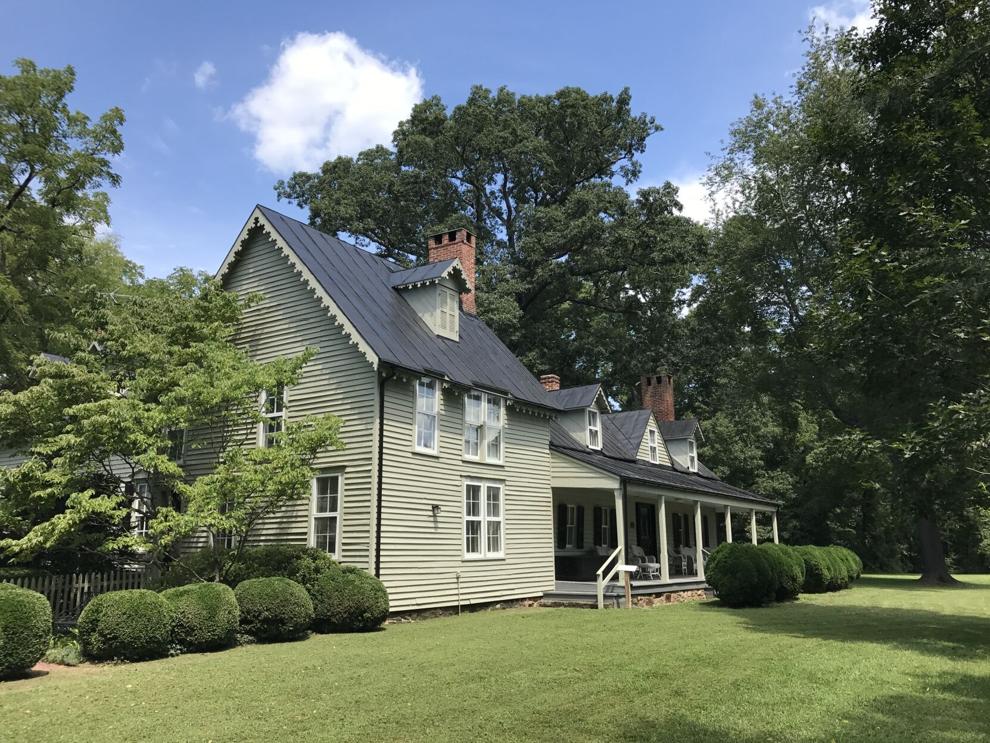 According to Starke, "Designing with flowers is a bit like landscape architecture. The hope is that we use the beauty of the medium - the colors, shapes, and textures of flowers and other plant material - to create a visual presence that gives both joy and an appreciation for nature to the spaces in which we live."
Free food drive-thru set for June 19
The Fauquier County Food Distribution Coalition is having a drive-thru food pick-up event on Saturday, June 19, for those who are in need from 9 a.m. until the food is gone at the Warrenton United Methodist Church, 341 Church St., Warrenton.
Attendees are requested to follow pick-up directions and stay in vehicles. Volunteers will place food in the vehicle.
The WARF is open
The Town of Warrenton Parks and Recreation Department opened a fully operational status of the WARF, 800 Waterloo Road, and town parks. Reservations for the facility will no longer be required, with the exception of group exercise classes.
Additionally, masks will not be required to be worn in the facility for those who are fully vaccinated. Patrons and visitors who are unvaccinated or not fully vacccinated are strongly encouraged to wear a mask.
Visit the website for the most up-to-date information and status of programs and offerings.
For more information, contact parksandrec@warrentonva.gov or call at 540-349-2520 with any questions or concerns.
Upperville Town Hall meeting
The Upperville Town Hall meeting will be Thursday, June 21, 7:30 p.m., with Sheriff Bob Mosier at Upperville/Buchanan Hall, 8549 John S. Mosby Highway.
Topics to be discussed include business crime prevention tips, investigation updates and traffic safety, followed by a question-and-answer session.
Brandy Station Vol. Fire Dept. Fair will be held in August
The Brandy Station Volunteer Fire Department will hold its annual Fire Department Fair August 11 to 14 at the Brandy Station Fairgrounds, 20057 Fleetwood Heights Road in Brandy Station.
The annual Fair is a fundraiser for the all-volunteer fire department, which provides fire and EMS fire responder service to the community. Cole's Shows Amusements from Covington will provide over 20 amusement rides, family-oriented games and food. The fire department will also have numerous games, along with food provided by the fire department auxiliary.
A parade is scheduled for Thursday evening on August 12, and the Lawn & Garden Tractor Pull is scheduled for Saturday, August 14. There will be live music each evening on the midway.
There is no entrance fee to enter the fairgrounds and there is free parking. For more information about the Brandy Station Volunteer Fire Department Fair, visit the department website at www.bsvfd.com or its Facebook page.