Spring into Fall Festival set for Sept. 18
After being canceled in the spring of 2020 and postponed in the spring of 2021 due to COVID-19 restrictions, the 42nd annual Warrenton Spring Festival (now renamed the Spring into Fall Festival) will be held on Main Street in Warrenton on Saturday, Sept. 18, from 9 a.m. to 4 p.m., rain or shine.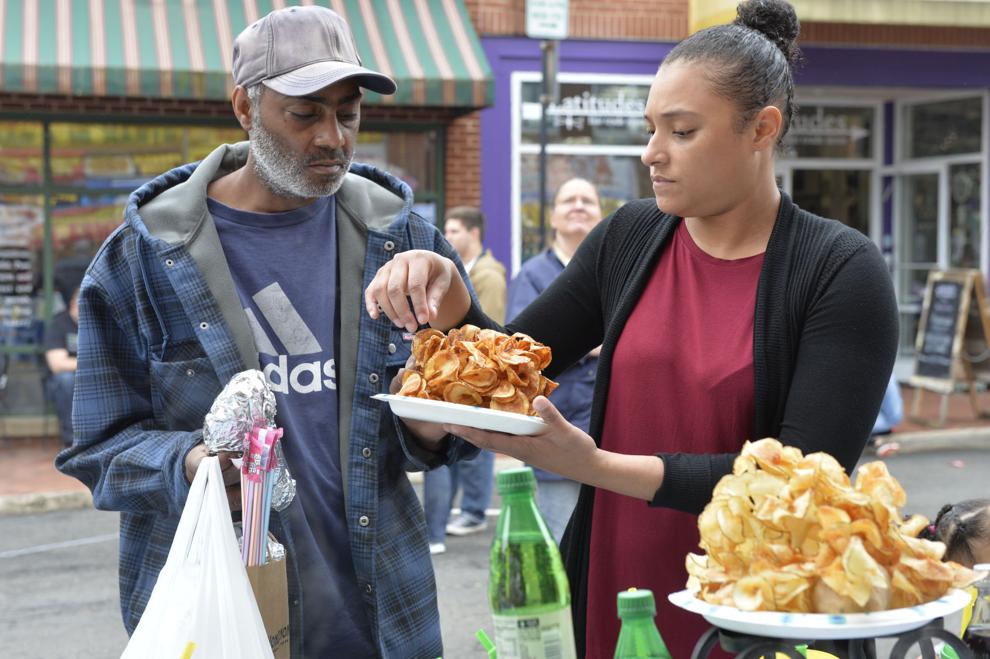 The familiar family-friendly event will feature 90 vendors selling jewelry, handmade toys, fine art, pottery and other handcrafted items. Service businesses will set up booths and several non-profit organizations will be present to introduce their services to the community.
Two food trucks – Sobos South of the Border and Kona Ice -- will be parked at one end of the festival, near the Warrenton General District Courthouse. Other fair food will be available at the other end, at Fifth Street.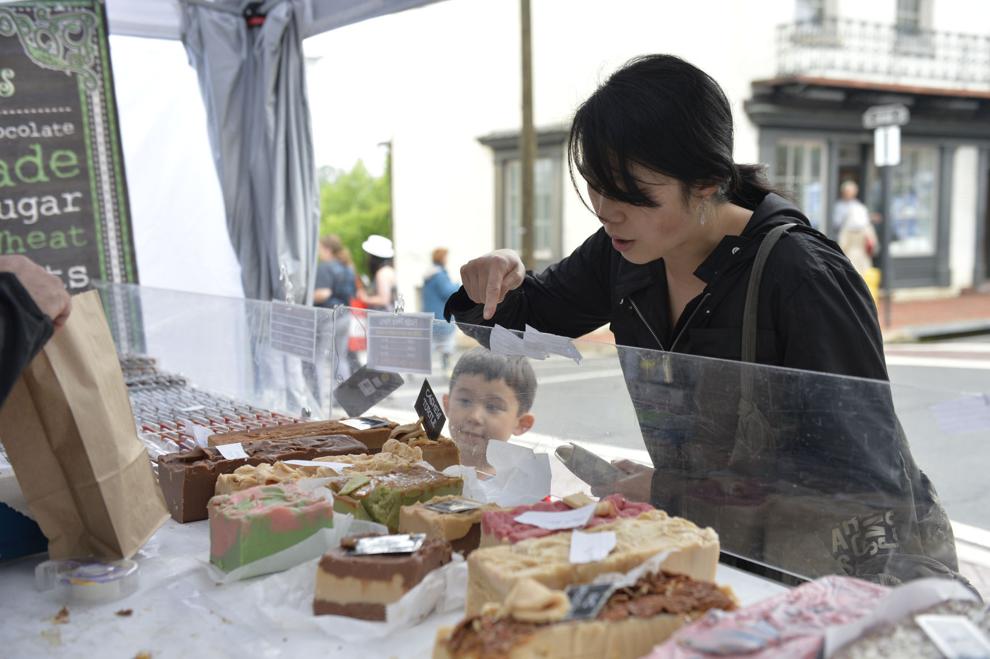 The festival is being sponsored and organized by the Fauquier Chamber of Commerce. Chris Coutts, provost of the Fauquier campus of Lord Fairfax Community College and vice president of communications and planning for LFCC, is also a former chairman of the board of the chamber. He took the lead on the festival this year.
Coutts said that the popular event required some tweaks this year because of the continued presence of the Delta variant of the SARS-CoV-2 virus. In previous years, there have been as many as 150 vendors at the Warrenton Spring Festival. Offering spots to fewer than 100 for the Sept. 18 event allowed the organizers to spread the vendors out. "There is more space between vendors. We are not able to ask visitors to wear masks, but we would certainly encourage people to maintain physical distance whenever possible," said Coutts.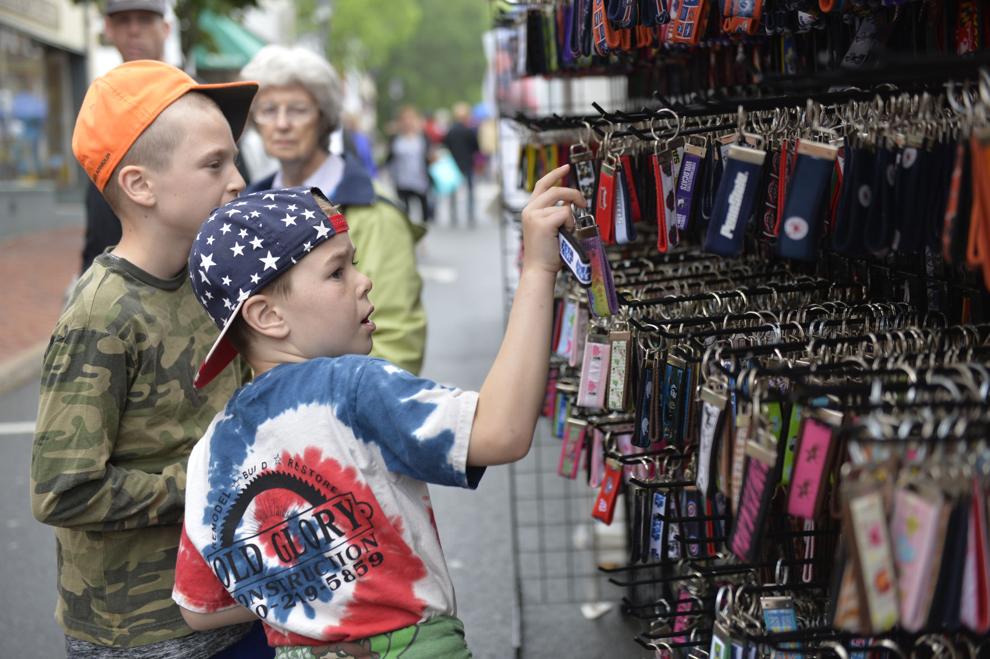 Another complication with the layout of vendors has been the parklets on Main Street that allow for outside seating at many of the local restaurants – a boon to the town during COVID restrictions. The parklets take up space on the street, so accommodations have been made. Instead of having a double row of vendors all down Main Street, said Coutts, there will be a single row in some places.
"We have had to adapt," said Coutts. "It's been a strange year."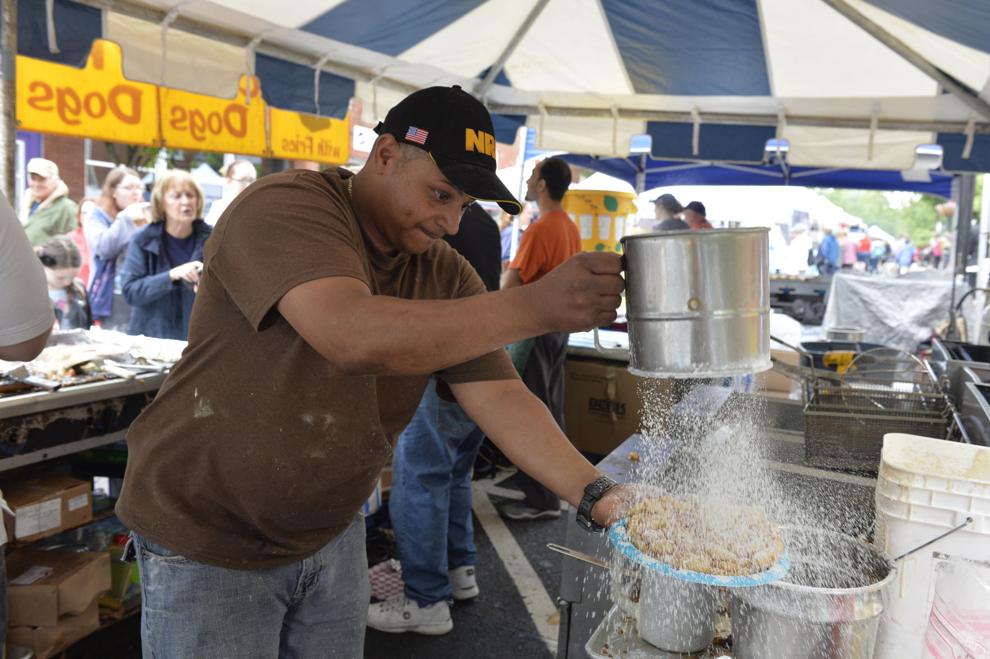 In another nod to COVID-19 mitigations, no entertainment is planned for the area around the courthouse. "We thought it would be better not to have any scheduled entertainment where people would be standing around in large groups," said Coutts. He added though, that musicians busking on Main Street would add to the festival atmosphere.
Adding to the bustle of the day: The Warrenton Farmers Market will be operating until noon. There are several parking lots circling Main Street and on-street parking on adjacent streets; once the Farmers Market winds down, the parking lot behind Warrenton Town Hall will be open as well, said Coutts.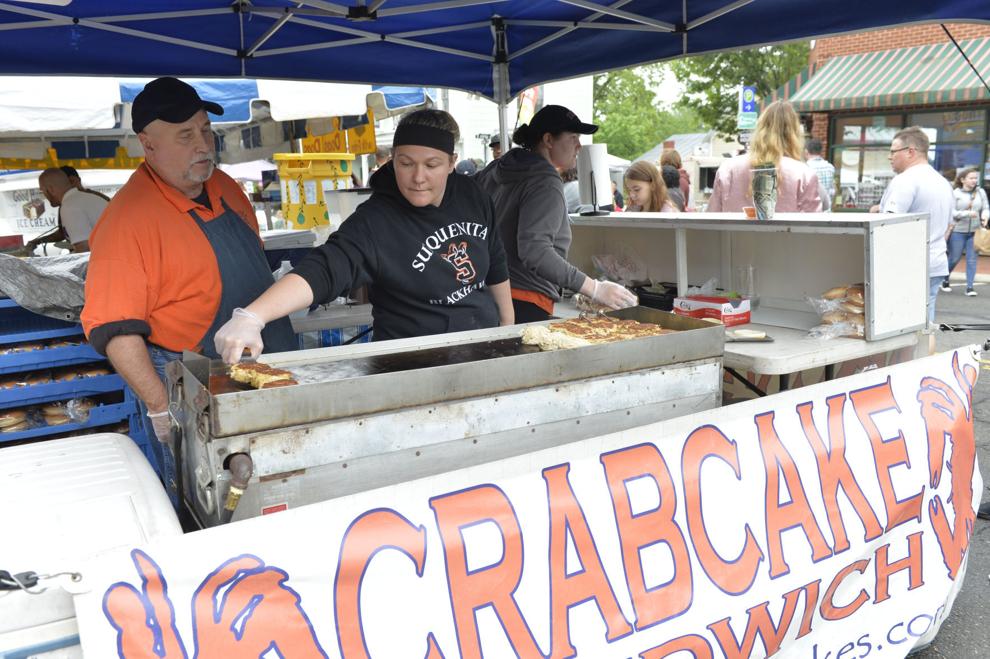 There will be plenty of portable restrooms, he said, and visitors may also use the facilities at Warrenton Town Hall and at the Presbyterian Church located at the corner of Main Street and Fifth Street.
Alec Burnett, newly appointed executive director of the chamber, said "The Spring into Fall Festival committee must be recognized for the unwavering commitment and hard work it takes to plan and coordinate such an important and anticipated event.
"Coordinating vendors, soliciting more than 40 volunteers and planning for thousands of visitors while at the same time complying with additional contingencies surrounding COVID- 19 protocols to ensure the safety of all is certainly no easy task.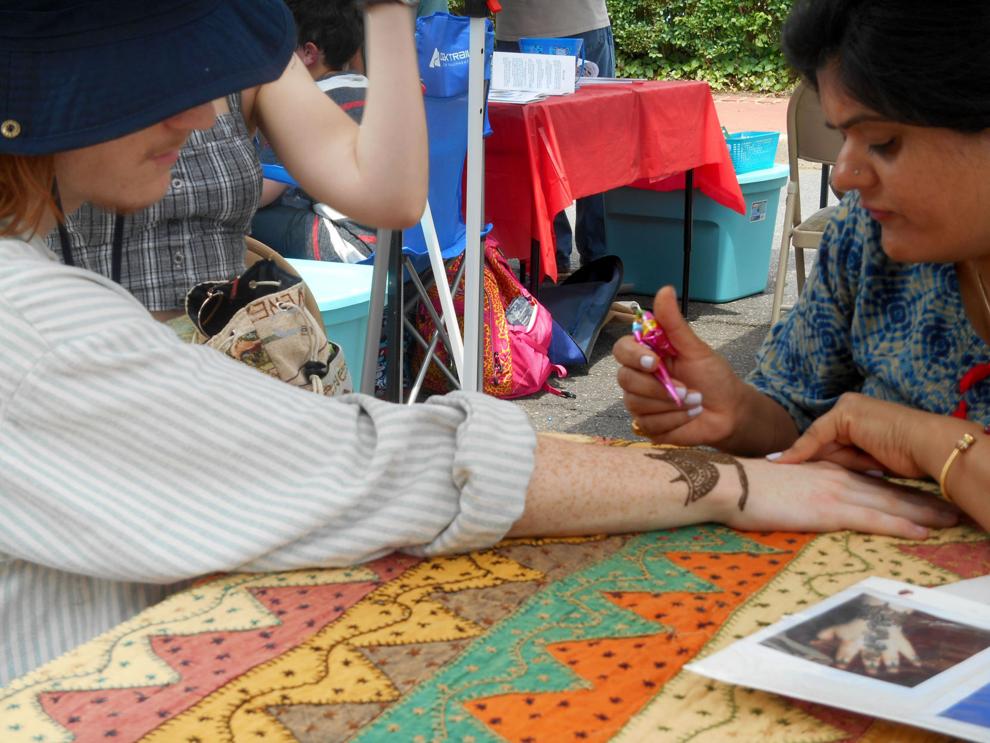 "I am proud to work alongside such a dedicated group of volunteers who remain committed to creating prosperous opportunities -- for not only our businesses but the community as a whole.
"Special thanks as well to the town staff for all of their help and assistance in making sure that our businesses, residents and visitors can once again spend a day enjoying all that Fauquier County has to offer."
---
What's new?
Business is humming in Warrenton. A slew of new businesses is set to open in the coming weeks – Ulta in the former Sears store and a bowling alley in the former Gordman's department store. Paws Paradise, a doggy day care, is coming to the Warrenton Plaza shopping center on Broadview Avenue.
Here's a quick look at three new restaurants that have opened their doors in the last few months.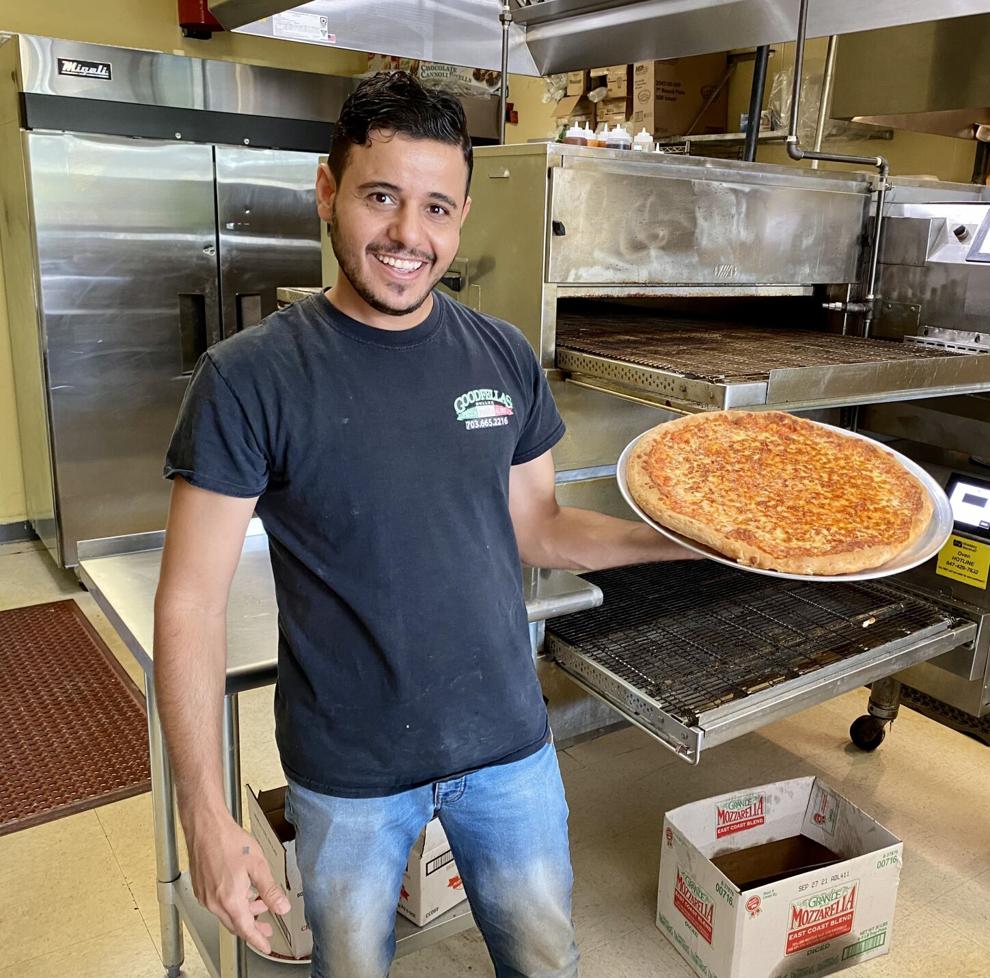 Goodfellas Pizza
This new-to-town independent pizza place opened two months ago at 251 West Lee Highway, next to Panera Bread. The shop offers Italian-style, Chicago-style and Indian-style pizza (with Tandoori or Masala seasonings). Specialty pizzas include a Greek-style pizza and a shrimp scampi pizza.
The menu includes appetizers -- calamari, hummus or bacon cheese fries, for example – wings, pasta dishes and salads. Burgers, calzone or Stromboli and subs are also prepared at the shop.
Dessert offerings include baklava, tiramisu cake and cannoli.
Goodfellas offers delivery or takeout options, and a few tables are available for those that want to dine in.
The shop can be reached at 540-935-2266. Customers can order online at https://goodfellasdulles.com/.
El Jaripeo Mexican restaurant
El Jaripeo opened three months ago at 623 Frost Ave. It is El Jaripeo's fourth location.
Manager Yermes Nolasco said the cuisine is authentically Mexican and business has been bustling since they opened their doors.
In addition to Mexican favorites, specialties of the house include chimichangas, spicy flautas and a spicy chile Colorado -- chunks of pork cooked in a freshly spiced sauce.
Lunch specials are served from 11 a.m. to 3 p.m., Monday through Saturday. El Jaripeo even offers an express lunch menu for those who are short on time. Entrees from the grill are available, and Nolasco recommends the restaurant's vegetarian options as well. Desserts include flan, sopapillas, churros and xango cheesecake.
Mixed drinks, wine and, of course, margaritas are offered as well.
The restaurant is open six days a week, 11 a.m. to 10 p.m.; on Saturdays, it is open from noon to 10 p.m.
Famous Toastery
Famous Toastery at 7373 Comfort Inn Drive recently opened for takeout only. Hours are 7 a.m. to 1 p.m., Monday through Thursday. Attracting working folks for breakfast and lunch, the restaurant is closed Friday through Sunday.
The Famous Toastery is a nationwide chain that offers a wide variety of flapjacks, waffles, French toast (including a stuffed variety) and eggs for morning people. Many are available in gluten-free varieties.
The breakfast menu runs the gamut, from huevos rancheros to corned beef hash to avocado toast.
Lunch includes a variety of wraps, sandwiches, salads and items from the grill. Premium sides include roasted veggies, candied bacon and mac and cheese.
The sandwich shop also offers catering. More information is available by calling (540) 359-6391, or by visiting Warrenton@famoustoastery.com. The website is at: https://famoustoastery.com/
---
Happenings in Warrenton
Live music
Denim and Pearls (29 Main St.), Friday and Saturday evenings beginning at 6 p.m.
Molon Lave Vineyards (10075 Lees Mill Road), Friday, Sept. 10; 5 to 8 p.m.
Faye Dingus Music Alliance (92 Main St., Suite 104), Friday, Sept. 10; 8 to 10:30 p.m. (Tickets $20; children 12 and under admitted free with parent. Call 540-680-2296. Seating is limited, advance purchase recommended.)
Deja Brew Café (22 Main St.); Friday, Sept. 10; 8 to 10 p.m. (Cost is $15. Call 540-680-2620.)
Thursday, Sept. 2 through Sunday, Sept. 5
Warrenton Horse Show
When: Thursday, Sept. 2 through Sunday, Sept. 5; 8 a.m.
Where: Warrenton Horse Show Grounds, 60 E. Shirley Ave., Warrenton
Cost: Admission is free during the week. There is a $10 fee for spectators on Saturday and Sunday.
Friday, Sept. 10 to Sunday, Sept. 19
"Jesus Christ Superstar"
Who: Presented by the Fauquier Community Theatre
When: Sept. 10 to 19; Friday and Saturday performances are at 7:30 p.m. and Sunday matinees take place at 2 p.m.
Where: Vint Hill Theatre on the Green, 4225 Aiken Drive, Warrenton
Cost: Tickets for reserved seating are $18 for students; $20 for seniors; and $22 for adults.
Info: 540-349-8760 or online at www.FCTstage.org for reservations.
Every Friday
Storytime for the littles
What: Stories aimed at children ages 3 to 6
When: Fridays; 11 to 11:30 a.m.
Where: Old Town Open Book, 104 Main St., Warrenton
Info: 540-878-5358. All children welcome regardless of age.
Every Saturday
Freedom rally
What: Political rally with patriotic music
When: Saturdays; 10 to 11 a.m.
Where: Old Town, Courthouse Square, Warrenton
Black lives matter vigil for action
Farmers market
What: Warrenton farmers market with local farms and producers
When: Saturdays; 8 a.m. to noon
Where: Warrenton Farmers Market, 21 Main Street Parking Lot, Warrenton
Saturday, Sept. 4
Creatures of the night
What: Look and listen for creatures of the night for adults and children and up, accompanied by an adult.
When: 7 to 9:30 p.m.
Where: Clifton Institute, 6712 Blantyre Road, Warrenton
Cost: Free
Info: Registration required; RSVP to info@cliftoninstitute.org. Dress for the weather and wear sturdy shoes. Bring a flashlight, bottle of water, binoculars, camera.
Car show
What: Custom, classics, trucks, antiques are welcome.
When: noon to 4 p.m.
Where: Old Bust Head Brewing Company, 7134 Farm Station Road, Warrenton
Cost: $15 for registration
Info: 540-347-4777. Space is limited; register early.
Terrarium building
What: Terrarium building for kids; ideal for ages 6 to 13.
When: 10 to 11 a.m.
Where: Prissylily Co., 30 S. Third St., Warrenton
Cost: $35 per person
Info: 540-216-3826 to register.
Sunday, Sept. 5
Bend and brew
What: Enjoy a yoga class at the brewery. Perfect for any fitness level.
When: 11 to 11:50 a.m.
Where: Barking Rose Brewery, 9057 Culpeper Road, Warrenton
Cost: $20, includes the class and a flight of beers after class. Tickets available at www.barkingrose.com.
Info: Bring a yoga mat and a bottle of water.
Wednesday, Sept. 8
Job fair
What: Job fair hosted by Fauquier County Economic Development Department, LFCC Workforce Solutions and Virginia Career Work.
When: 4 to 7:30 p.m.
Where: Lord Fairfax Community College Fauquier campus, 6480 College Road, Warrenton
Info: 540-351-1044. Register at: https://forms.office.com/r/ubWnShgHfG.
Bird walk
What: Bird walk for adults and children ages 12 and up, accompanied by an adult.
When: 7 to 9 a.m.
Where: The Clifton Institute, 6712 Blantyre Road, Warrenton
Cost: Free
Info: RSVP to info@cliftoninstitute.org. Dress for the weather; wear sturdy shoes; bring binoculars, hat, bottle of water, sunscreen, bug spray and camera.
Thursday, Sept. 9
Flower workshop
What: Tour the cut flower demonstration project and hear discussions of flower farming with guest speakers from Bloom Flower Farm.
When: 6 to 8 p.m.
Where: Fauquier Education Farm, 8428 Meetze Road, Warrenton
Cost: Free; open to the public.
Info: No pre-registration required.