The recipe calls for basil, thyme or oregano. Perhaps your spice cabinet has bottles of the dried seasonings, but wouldn't it be a flavor enhancer to add them fresh?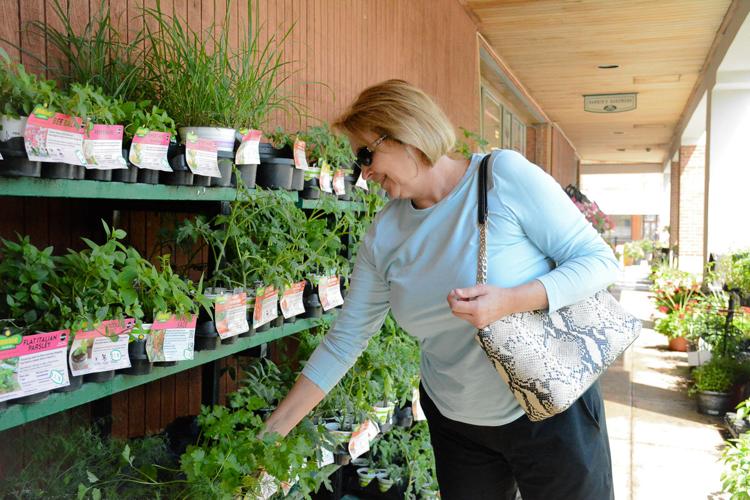 The Virginia Cooperative Extension and the Master Gardeners of Fauquier and Rappahannock counties are offering a presentation called "Growing Kitchen Herbs: Planting, Harvesting and Utilizing for you and your Family" on Tuesday, May 28, at 6 p.m. at the Fauquier Extension Office, 24 Pelham St., in Warrenton.
Colleen O'Bryant of Wild Roots Apothecary will teach how to utilize herbs in the kitchen. She will discuss recommended culinary herbs, from planting to enjoying the wonderful scents and flavors of healthy herbs in the kitchen. O'Bryant will have some of her essential kitchen herbs and a sampling of her botanical line of pantry and natural beauty items for sale following the workshop.  Sample herbal treats and herbal tea will be served.
O'Bryant is a practicing herbalist and founder of Wild Roots Apothecary in Sperryville. She has been studying and practicing herbalism since 2012.  Her shop, a destination place for all plant lovers, offers hands-on classes and signature handmade herbal goods like infused honey, wellness teas, botanical cocktail syrups and bitters. 
The presentation is part of the Master Gardeners of Fauquier and Rappahannock counties' Twilight Tuesdays program, a series of horticultural classes held from spring to fall each year for the community.  The classes are taught by horticultural experts and seasoned master gardeners and cover a broad range of topics – from gardening techniques and tips, to advances in environmental and conservation issues. The series provides local gardeners with innovative gardening techniques and best practices they can put to use in their own home gardens.
The program is free and open to the public, rain or shine. It will last 60 to 90 minutes. It is recommended to register and arrive early. To RSVP or for additional information, contact the Master Gardener Help Desk at 540-341-7950, ext. 1, or helpdesk@fc-mg.org.