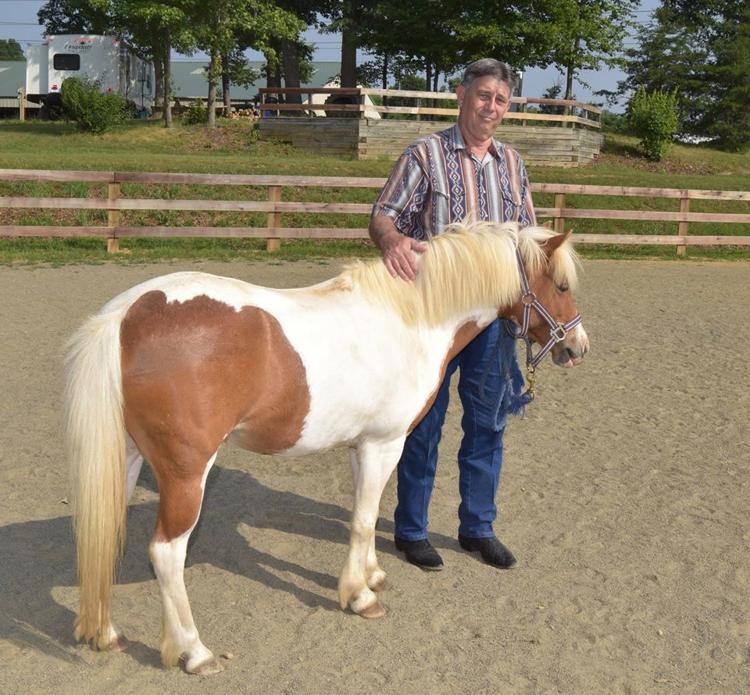 Like many men his age, Lee Sherbeyn answered the call to serve his country when it came. He joined the Army in 1973 and was assigned to go to Vietnam. After receiving his orders, military personnel began being removed from Vietnam and his orders were withdrawn. He found himself instead working for the Judge Advocate General office.  
From 1973 to 1976 he worked for the court system in Fort Bliss, Texas, until reassigned to Washington, D.C. to help with security detail during the bicentennial. He stayed in Washington for five years until 1981. During those years he worked detail at the White House, was the NCO for transportation, drove Vice President Walter Mondale during the historic D.C. President's Day snowstorm in 1979, did security detail for Presidents Jimmy Carter and Ronald Reagan and provided security for the Iranian hostages in 1981.  
Although he had many privileged experiences, after eight years, he decided not to re-enlist. "It was too frustrating for my wife. She was raising three children and couldn't depend on my help since my schedule was so uncertain," he said. Added to that frustration was the fact that he had to work a second part-time job just to make ends meet. "Even as an E5 [Sergeant] we were living below the poverty line," he shared.  
The family relocated to their home state of Illinois for a few years before coming back to Virginia to manage a thoroughbred horse farm, which they did for three years until buying their own farm in southern Fauquier. 
In 1995, a tragic recreational plane crash in Wyoming took the lives of Lee's father, the co-pilot and friend and the pilot, and injured both him and his friend. For three months, Sherbeyn lay on his back unable to even roll over. "I did a lot of 'stinking thinking' while I was laying on my back," he said. Would I be able to walk again? How would I support my family? were some of the questions haunting his thoughts.  
The generosity of others during this time overwhelmed him. "I had two bags of letters from people. One bag was from people I knew, and the other bag was full of letters from people I had never met," he said. Sherbeyn said he was on so many prayer lists, he couldn't die if he wanted to.  
People even opened their wallets. "My aunt and uncle gave my wife $30,000 and never asked for us to repay her." With $270,000 in medical bills and no insurance, Sherbeyn got on the phone to negotiate with his creditors, "In some cases, like my anesthesiologist, the debt I owed was forgiven. People were generous and forgiving and asked for nothing in return. In most cases, I was told to pay it forward when I had the chance." 
Today, Sherbeyn and his wife own nearly 200 acres that for many years were home to Texas Long Horn cattle. The Sherbeyn farm is called "Pay It Forward Ranch." His vision for the property is clear, "We welcomed a veteran and his family out one day. He had been injured and was in recovery. He was struggling and just needed a break. While I talked with him, his wife and daughter enjoyed an afternoon of horseback riding. She later shared with me that the afternoon was the first time she had seen her husband relax in three years."  
Sherbeyn's plans include developing a respite for veterans on his land, "I want to be able to invite veterans and their families to my farm to enjoy the day or weekend, just relaxing riding horses or walking trails or fishing in the pond. Some may even want to camp out by the pond with their kids. I plan to someday build an additional residence that we could have for vets and their families to stay for a time to relax and talk with other veterans that understand what they are going through." He continued, "I wasn't wounded in the military, but I am a veteran and because of my plane accident, I understand the fear and uncertainty of what the future holds due to injuries."  
Supporting our veterans is not new to Lee Sherbeyn. In 2012, as county supervisor, he set out to raise $1 per resident of Fauquier County and challenged other counties to do the same. In total, he estimates that he has raised more than $500,000 for local veterans through a variety of fundraisers and the generosity of his family, including his aunt and uncle, who donated $90,000. 
On May 23, Sherbeyn was scheduled to host the sixth annual Support Our Troops Day, which would have included the annual Hometown Hero event at the farm. COVID-19 changed those plans. Follow the farm on Facebook for information about future events: www.facebook.com/PayItForwardRanch. 
Aimee O'Grady is an independent communications specialist and the outreach coordinator for Hero's Bridge. Reach her at aimeedo@gmail.com or visit www.aimeeogrady.ink.