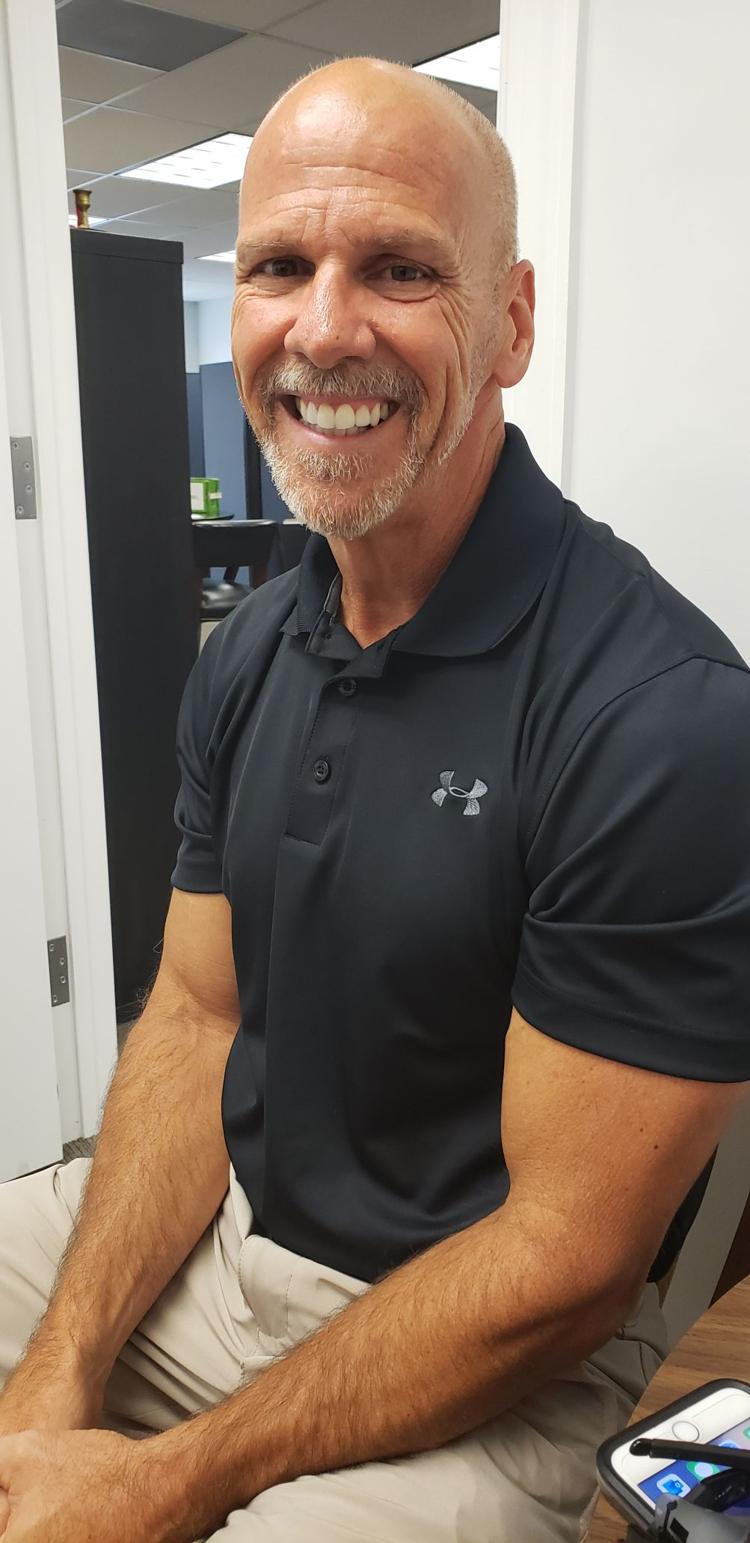 This October will be particularly poignant for Brian Funk and his family. Last year on Oct. 31, his daughter Haleigh was pregnant with her first child. Her treat for Halloween was a visit to the University of Virginia Health System hospital, a several-days stay and the delivery of her baby boy on Nov. 6 at 32 weeks via cesarean section.
"She had been having severe pains," during that time, Funk said, "and it turned out she was diagnosed with HELLP Syndrome … it's a rare disease."
HELLP syndrome is a potentially life-threatening disorder that's usually associated with preeclampsia, a condition that occurs in 5% to 8% of pregnancies — most often after the 20th week of pregnancy. HELLP syndrome is a disorder of the liver and blood that can be fatal if left untreated.
For more than 20 years, Funk has been a special education teacher at Fauquier High School. This disease afflicting his daughter was all new territory for the family to navigate.
"It was so bad that Haleigh was placed first on the liver transplant list," said Funk, who can't say enough about the treatment that Haleigh received at UVA, one of the leading transplant centers in the United States. Funk was grateful that they were relatively close to Charlottesville and because of the UVA Transplant Patient Assistance Fund, he and his wife were put up with temporary housing while she was in the hospital. The UVA Transplant Patient Assistance Fund has been in service for many years and is the result of donations from patients, the community and interested private parties.
For the Funk family, it was a life saver.
"While she was going through this process, the UVA Transplant Fund greatly assisted my family, as they provided lodging for my wife and me during the three-week period that she was at UVA dealing with the transplant. Once my daughter was discharged, she and her husband were able to stay at the hotel so they could be close to UVA and their son, who was in the NICU," said Funk.   
"We met people there who had come from all over the country," said Funk, "The transplant team was awesome … it's a great thing."
During this time, Funk decided to take a positive and proactive approach to helping in what ways he could.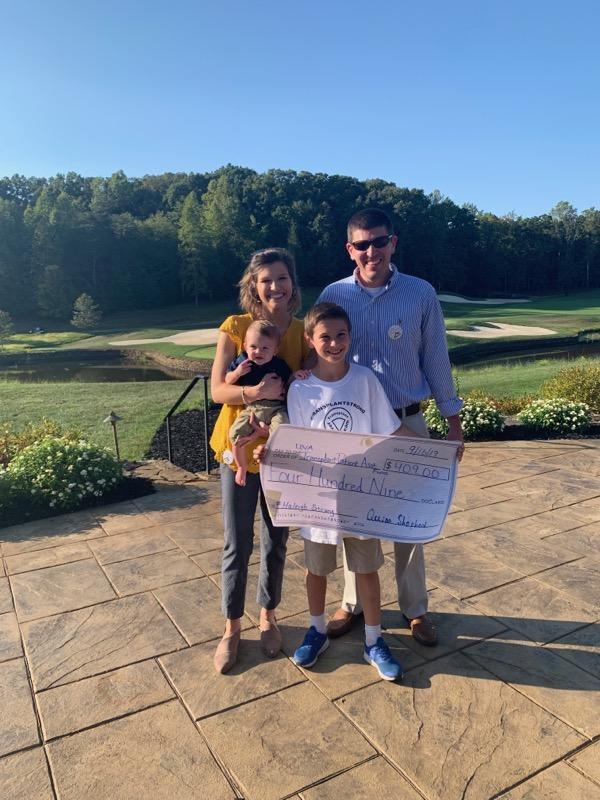 "I designed and created a T-shirt – sold to friends – to help support Haleigh and the fund," said Funk. One of his fellow teachers and longtime friends at Fauquier High School, Chap Shepherd, who also teaches special education, has a 9-year-old son, Quinn, who decided to wear the T-shirt at all of his sporting events including flag football, swimming, baseball, etc. He celebrated a birthday in September and rather than presents, he asked for donations to the UVA Transplant Patient Assistance Fund.
"I just think this is so cool," said Funk, "that a young person would decide to do that … he hadn't even met our daughter."
The annual UVA Transplant Golf Benefit was held Sept. 16 at Spring Creek Golf Club located a few minutes from Charlottesville.
Brian Funk was there along with friends playing to help raise funds. 
Quinn Shepherd was there presenting the UVA Transplant Patient Assistance Fund with a check for $409 in honor of Haleigh.
"This 9-year-old deserves credit," said Funk, acknowledging that the family was in no way seeking recognition. "His attitude and giving spirit is not the norm these days, he has gone above and beyond in his support for my family, my daughter and those needing assistance, as many families travel great distance to have transplants done at UVA," added Funk, deeply appreciative of all the support they have received.
"As her father, I have been touched by his generosity and my family has been as well," said Funk.
Haleigh's husband, Andy Butler, was born and raised in Fauquier County.
"He has been a prince and has possessed a tremendously positive attitude," said Funk, who said that Haleigh has had a fantastic recovery.
A nurse at Culpeper Hospital, Haleigh is back at work but remains under a doctor's care and supervision. Baby Kasen is 10 months old and is also doing well.
There have been changes for Brian Funk and his family. His wife Sandy decided to quit her job and be a stay-at-home grandmother to young Kasen and two of their other grandchildren.
"There really wasn't a choice," said Funk, noting that because of the liver transplant, Haleigh needs to be as germ-free as possible; having Kasen in a day care situation didn't seem a good solution.
Throughout this ordeal, Funk was buoyed in large part by his daughter's attitude.
"My daughter has never said, 'Why me? … Why did this happen to me?' …Rather, 'Why not me? … Let me be an example.'"
"This whole thing has brought us much closer to our family … to our faith," said Funk. [Kasen] was given to them for a reason … he is a gift … he sparks joy."
To learn more or donate to the UVA Transplant Patient Assistance Fund, visit www.uvahealth.com or phone 800-543-8814.