Frankie Gilmore, Piedmont Communications with 103.1 WJMA Today's Country and 105.5 & 95.3 SAM-FM (WOJL) Classic Rock, was raised being reminded by her father that she only has the freedoms she enjoys because of the men and women who fought and died for her. So, when Sara Langland with Farmers Insurance contacted her to see if the stations would be interested in sponsoring the Hero's Bridge 5K event with radio spots, it didn't take her very long to say yes. "Hero's Bridge is exactly the right organization that needed to be there for these older veterans to remind them that they are not forgotten," said Gilmore.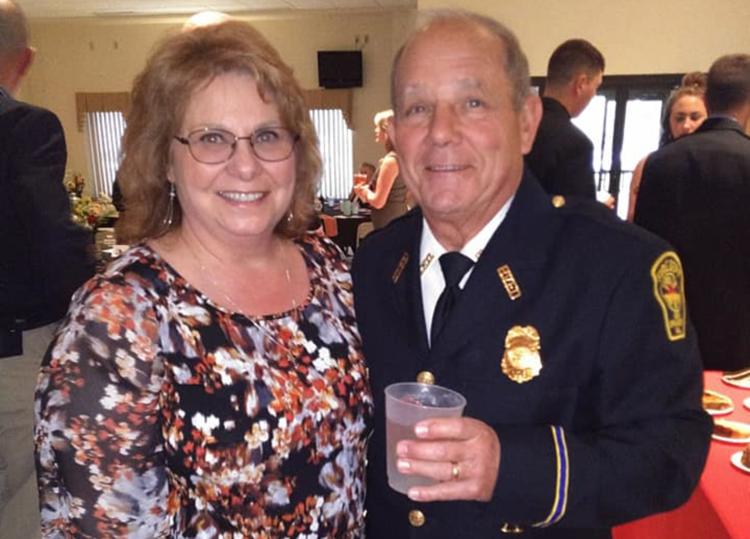 Her family's military service has deep roots. As a Daughter of the Revolutionary War member, she can trace her lineage to our nation's earliest conflict. "I have a great-grandfather who was a 12-year-old water boy during the Civil War," she adds.
Gilmore's military connections are still strong. Her father was in the Army, as was her brother, and her brother-in-law served in the Navy.
Gilmore herself worked beside her father and brother at Rosson and Troilo in Brandy Station that began as a gas station and service station in 1928. Her father immigrated from Italy during Mussolini's reign and enrolled in the Civilian Conservation Camp in Pennsylvania. He was stationed in Brandy Station. He met Gilmore's mother at the shop owned by her father. The rest is history.
When Gilmore worked in the shop, she would ask every technician to turn on the radio when a car was brought in for servicing. "I just wanted to know what they listened to," she said. "Ninety percent of the time, it was one of the local radio stations."
Today, Gilmore finds herself selling radio spots for the local stations. During COVID-19, workflow increased. "We were able to get news and updates out to people quickly. For example, restaurant services were changing weekly and we have been able to keep the public updated on these changes," said Gilmore.
One of the biggest changes she has witnessed is a population of new listeners. "Since people aren't commuting, they aren't tied to WTOP to listen to traffic updates. People have come home to their local radio station," Gilmore adds.
Gilmore is proud of the role radio has played during the pandemic. "We have offered a blanket of comfort for people with music. We have kept our line-up upbeat and positive and that has resonated with our listeners and clients."
When the Hero's Bridge annual 5K transitioned to a virtual run, the stations were ready to share PSAs of the change. The run sold out, in part because of the efforts of local media like Gilmore. Which brings the story full circle: "We enjoy the liberties in our lives because of the sacrifices of those who came before us. From my ancestry in the Revolutionary War, my great-grandfather on the Civil War fields and the men and women at arms today. We thank them for their service and are proud to support services that improve their quality of life," said Gilmore. Funds raised by the Hero's Bride 5K will be used to help veterans age 65 and older in our region.