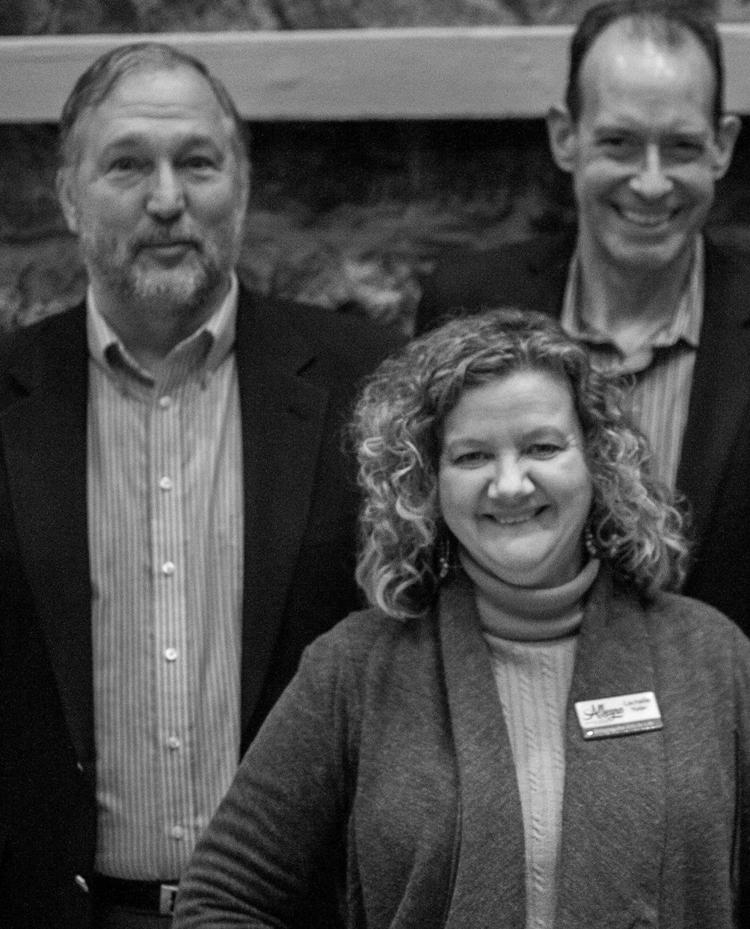 The arts are alive and well and living in Fauquier County. It's rare not to see some arts-related event in the local community calendars.  
The Fauquier Arts Council began in 2015 as a nonprofit "to support, advocate, and educate the community of artists and patrons." Five local arts organizations were founding members: Allegro Community School for the Arts, Fauquier Community Band, Fauquier Community Theatre, Lasley Centre for the Performing Arts and Piedmont Symphony Orchestra. Soon thereafter the Warrenton Chorale and Silver Tones Swing Band joined. 
Strategically planning for the fifth anniversary in 2020, a rebranding of the arts council is underway. New volunteers are already in place to enhance the website, including adding a county-wide calendar for members to list upcoming arts events. Lachelle Yoder, one of the founding and current members, said, "I am looking forward to the arts council having a more active presence in the county to expand the arts." 
Visual and performing arts are supported by the Fauquier Arts Council. The council's logo contains symbols of dance, theater, music and art. Literary and media arts are listed on the membership form. Additional benefits have been added for members including: more networking opportunities, promotion of events, publishing articles in Allegro's online arts magazine and posting directly on the art council's Facebook page.  
Upcoming spring musicals and concerts listed by the Fauquier Arts Council on its Facebook page include three from the founding members' organizations. Allegro will present "The Wizard of Oz" on April 26 and 28, May 3, 4, and 5 at Liberty High School, 6300 Independence Ave., Bealeton. Performances are Friday and Saturday at 7:30 p.m., Sunday, April 28 at 4 p.m. and the Sunday, May 5 at 6 p.m.  
For additional information including purchasing tickets, visit www.allegrocsa.org or call 540-349-5088.
Fauquier Community Theatre presents "My Fair Lady" from May 3 to 19. Friday and Saturday performances are at 7:30 p.m. and Sunday matinees at 2 p.m. The shows take place at the Vint Hill Theatre on the Green, 4225 Aiken Drive, Warrenton. For more information and to reserve tickets visit www.FCTstage.org or call 540-349-8760.
Fauquier Community Band's "Movie Music" concert will take place on Monday, May 13 at 7 p.m. at Highland School's Center for the Arts, 597 Broadview Ave., Warrenton. The concert is free and open to the public with complimentary refreshments. For more information, visit www.FauquierCommunityBand.com.
Individuals or organizations may join the Fauquier Arts Council. Annual dues are $35 for an individual artist. Nonprofits are on a sliding scale according to organizational income with memberships ranging from $50 to $150. There is also a category of associate membership for those not based in Fauquier County. 
Support from community partners has been an integral part of the Fauquier Arts Council. Sponsors have included the Fauquier Chamber, Meridian Financial Services, McKinsey Development, and Puffenbarger Insurance.  
According to the Virginia Commission for the Arts, "Local arts agencies promote, support, and develop the arts at the local level to strengthen the daily fabric of community living." That is precisely what the Fauquier Arts Council is achieving. 
One of the founding members, Don Richardson, elaborates, "Having an active arts council in Fauquier is a huge benefit to all of the participating organizations and individuals. We each have strengths and assets we bring … and we can support each other in many ways." 
For additional information including about membership, sponsorship and volunteering: visit www.fauquierarts.org. Lachelle Yoder is available to answer questions about Fauquier Arts Council, contact her at lachelle@allegrosca.org or 540-349-5088.
The Arts Lady"monthly column highlights local arts. Smyers holds a master's degree in arts management from George Mason University and teaches in the program. She is an actress, consultant, and co-executive director of Fauquier Community Theatre. Reach her at 800-754-4507 or debra@artsconsultinginternational.com.