On Sunday morning, the show began at the Fauquier County Fairgrounds. Hogs snorted, lambs and goats bleated. The local children and teenagers who had spent the past year meticulously raising the animals guided them into a ring where both humans and livestock would be judged on presentation and, in the case of the animals, market readiness.
Are the hindquarters plump enough? Will the hog produce a good tenderloin? The young farmers stressed over every detail. The pigs, with whimsical names like Hannah Montana and Godzilla, didn't seem to be too worried.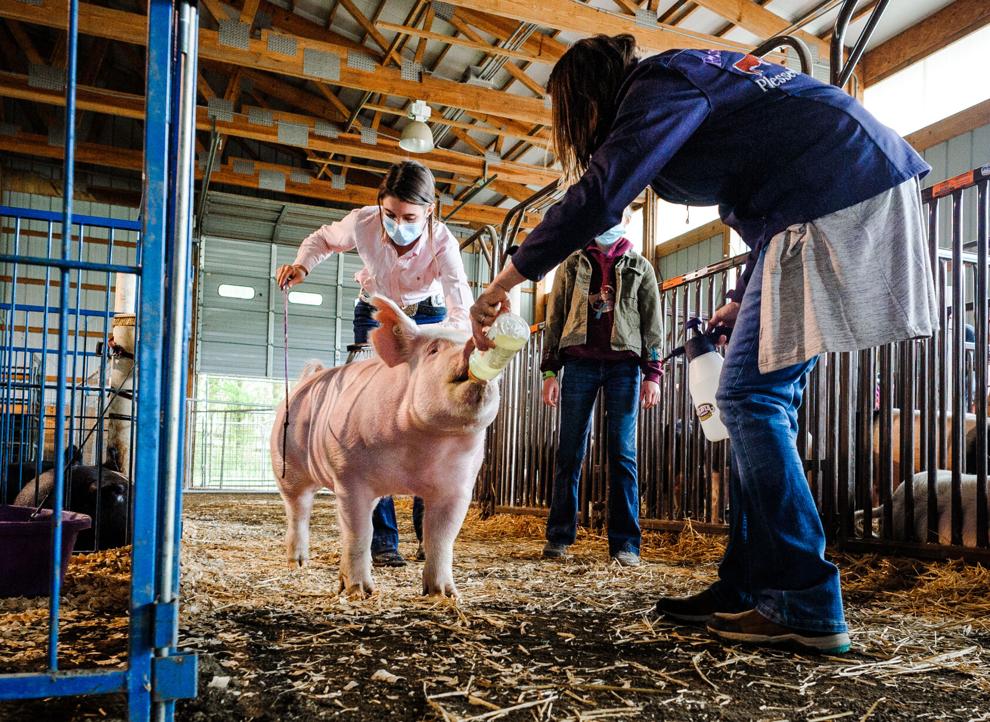 The 62nd annual Fauquier County Livestock Show and Sale was a little different this year because of the pandemic. The human participants and onlookers wore masks, and an online silent auction replaced the usual live auction. But the show and sale went on, the culmination of a year of hard work. The 4-H'ers spend months meticulously recording their animals' weight and health, waking up before school to feed and water and finishing the animals to be the perfect weight for market.
The online auction generated almost $80,000 in sales this year, and a total of 55 hogs, steers, lambs and goats were sold. Most will be slaughtered later this month. And, thanks to a grant from the PATH Foundation, about 2,400 pounds of meat will be donated to local food banks.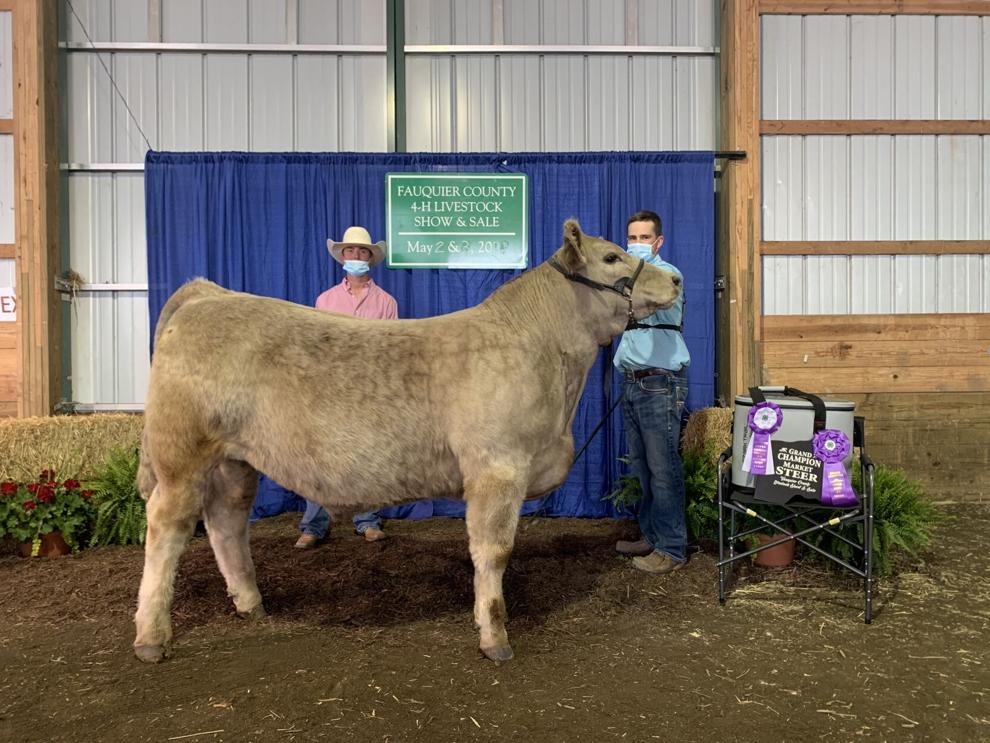 Sammy Leach, a senior at Liberty High School, took home top honors with two steers he bred and raised. Leach's steers were named Grand Champion, Reserve Grand Champion, Champion Bred & Owned and Champion Bred in Fauquier. Leach was also named Supreme Champion Showman in the steer show category.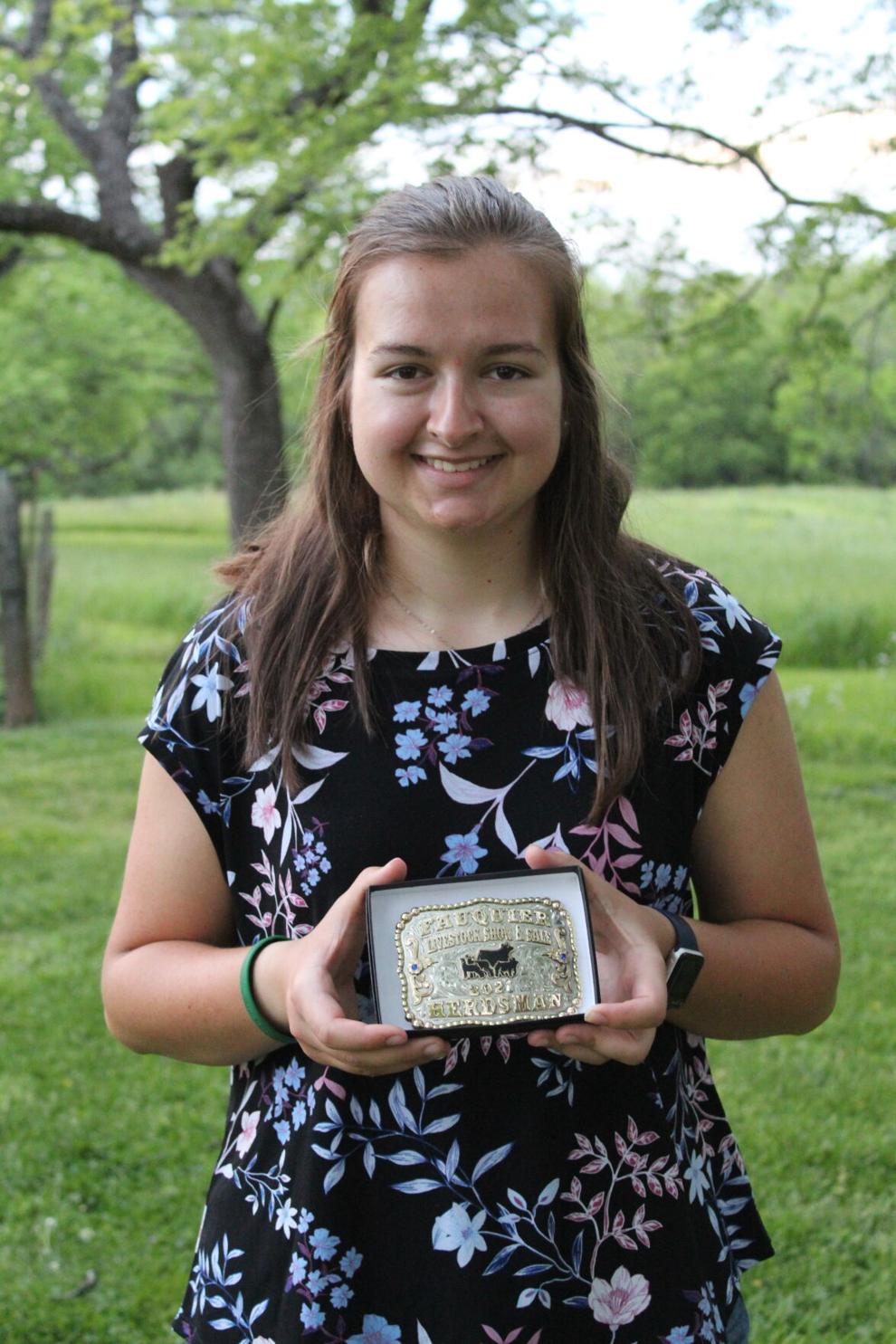 Meredith Day, a sophomore at Liberty High School, won the Herdsman award, given to the "the exhibitor who exemplifies what it means to be a 4-H'er and livestock showman." Day grew up around dairy cattle and first joined 4-H when she was 9 years old. Even before then, when she was just 6, she showed her first animal, a Jersey calf.
"Having watched, bred and owned steers from birth to now, I have a sense of accomplishment knowing that I was able to take these two animals, put a halter on them, work with them, and help them grow from a birth weight of 80 pounds to a weight of almost 1,300 pounds," she said of the two steers she raised this year, along with two pigs.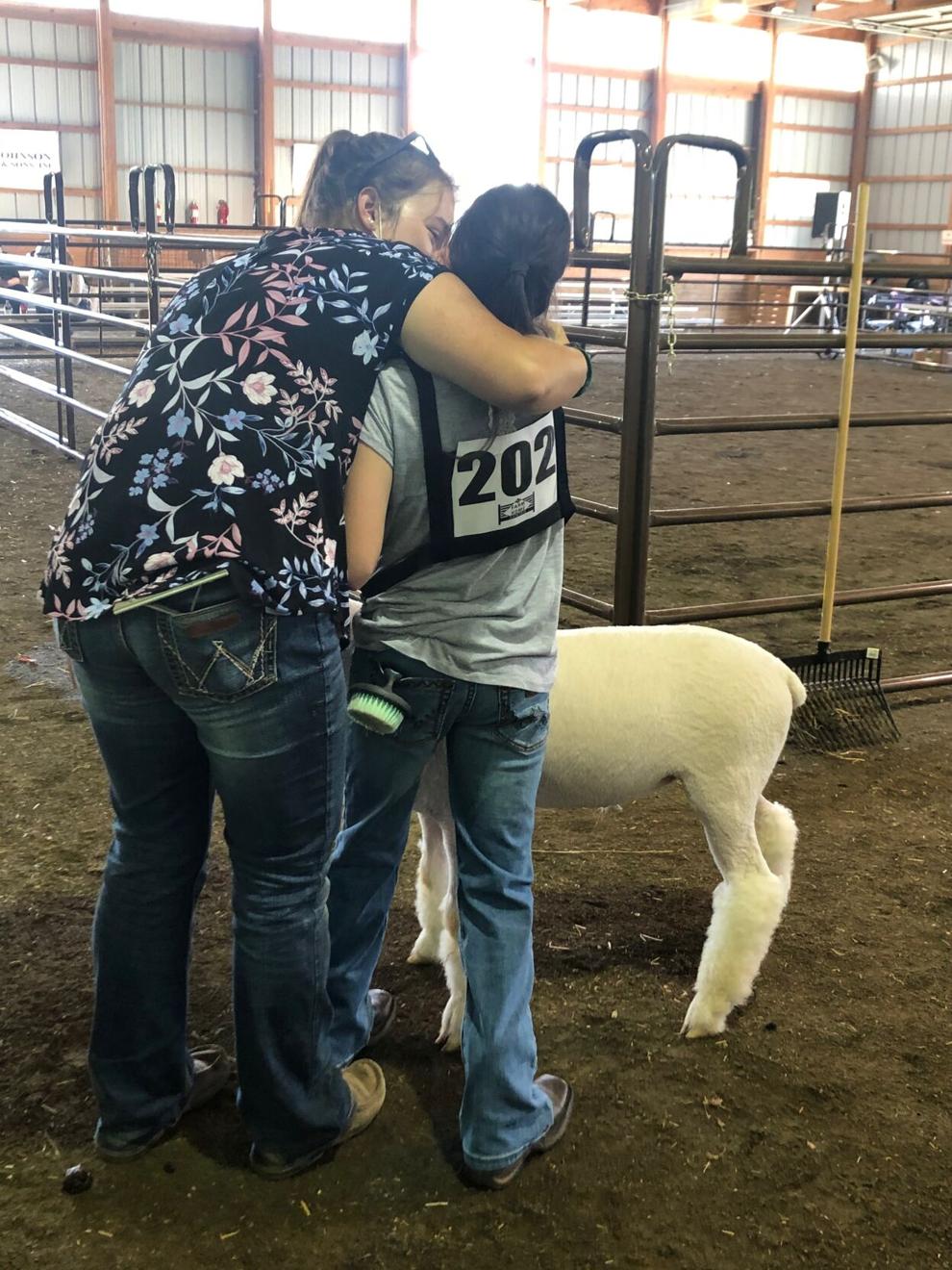 "Every time I either work with them or put a halter on them, I see progress," she said. "Although it may not be much each time, I can still see it. It's fulfilling to see your hard work pay off in the end." 4-H, she said, means "so much to me, that it's almost impossible to put into words." She credits the program for teaching her and others life skills beyond agriculture, like how to talk to clients and how to manage business finances.
Sarah Sisk Bullard, the Fauquier youth livestock education representative for the Virginia Cooperative Extension, said Day "is always the first one there and the last one to leave. She spent many hours helping with Show and Sale while also managing and showing her own animals. She was seen several times helping younger exhibitors with tips and also giving them pep talks before going in the show ring. We're so proud of her and thankful for the example she is to other exhibitors."
---
2021 Livestock Show and Sale award winners

Meredith Day – Herdsman
Steers
Sammy Leach -- Grand Champion, Reserve Grand Champion, Champion Bred & Owned, Champion Bred, Supreme Champion Showman, Champion Senior Showman
Aaron Locke -- Champion Junior Showman
Beth Fishback -- Champion Junior Novice Showman
Hogs
Salem Sifford -- Grand Champion Hog, Supreme Champion Showman and Champion Senior Showman
Riley Hines -- Reserve Grand Champion Hog
Savannah Lerch -- Champion Junior Showman
Emma Fishback -- Champion Junior Novice Showman
Sheep
Ryann Bradshaw – Grand Champion Market Lamb, Supreme Showman, Champion Senior Showman, Reserve Champion Breeding Ewe
Caroline Lawrence -- Reserve Grand Champion Market Lamb
Sedona Sifford -- Champion Bred and Owned, Champion Bred in Fauquier, Champion Junior Novice
Lauren Lowenbach -- Champion Senior Novice Showman
Madison Fishback -- Champion Junior Lamb Showman
Salem Sifford -- Champion Breeding Ewe
Goats
Caroline Lawrence -- Grand Champion Market Goat
Meredith Lawrence – Supreme Goat Showman, Champion Senior Showman, Reserve Grand Champion Market Goat