Several local churches came together in the Warrenton Walmart parking lot Thursday to hand out turkeys and other traditional Thanksgiving food items to local sheriff's deputies and police officers. More meals will be distributed to firefighters before the holiday.
"You who are officers in this community: you deserve this and more," said the Rev. Tyrone Green, the pastor of Hearts Delight Baptist Church in Catlett and the chaplain of the Fauquier County Sheriff's Office. "The sole purpose of [of this event is] to say 'thank you.'"
Fauquier County Sheriff Bob Mosier called the annual effort, which began in 2017, "a show of Christ's love for our first responders."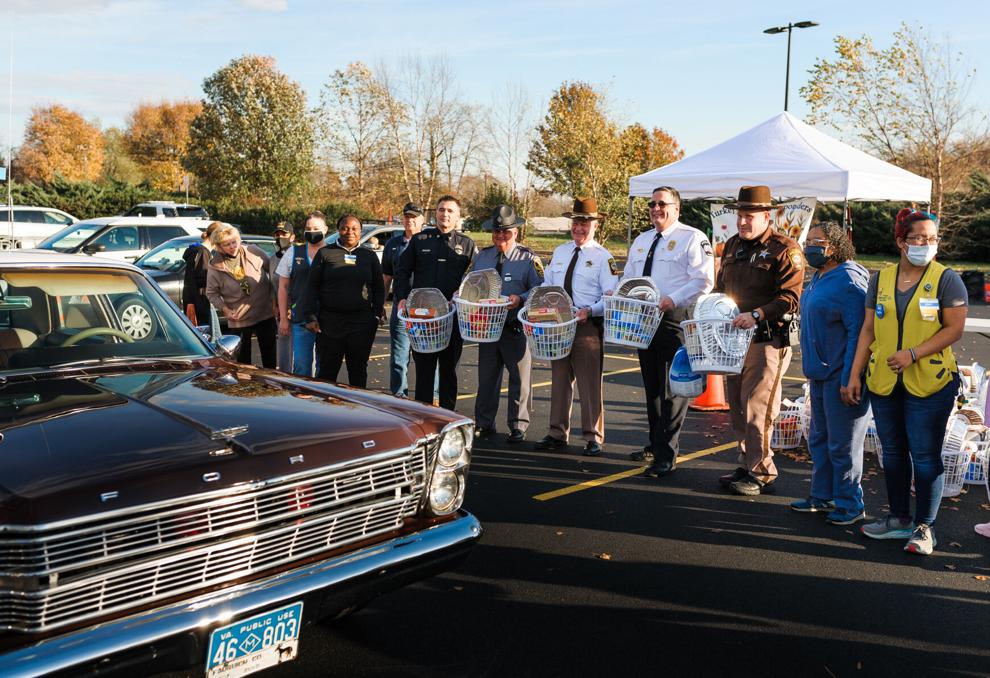 Heart's Delight sponsored the effort along with three other Catlett congregations: Mount Horab United Methodist Church, Oak Shade Baptist Church and Zoar Baptist Church. Volunteers were joined Thursday by the Bridge Community Church Canteen Unit and employees from Walmart, which sells the food items at reduced rate for the annual effort.
Additional donations came from: Catlett Assembly of God; Grace Episcopal Church in Casanova; Liberty United Methodist Church in Bealeton; Mount Carmel Baptist Church in Midland; Mount Pleasant Baptist Church in Calverton; Mount Holly Baptist Church in Remington; Remington Baptist Church; St. Stephen's Episcopal Church in Catlett; the Midland United Methodist Church men's club; Country Chevrolet, and Discovery Publications.