The Old Town Warrenton's Father's Day Car Show has become a family tradition. Now in its 23rd year, the annual free event draws thousands to see great cars and have an outing with Dad. In addition to rows of shiny vehicles and motorcycles, there is food, music and vendors. Plan to stroll Main Street in Warrenton on Sunday, June 16, from 8 a.m. to 2 p.m.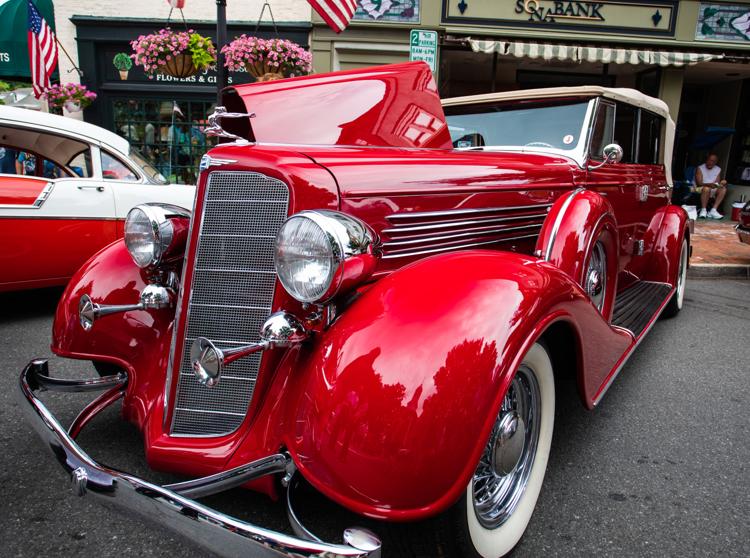 In 2018, there were 186 cars registered. This year, more than 200 cars, trucks and motorcycles are registered. Registration began in April. While it is possible to register on the day of the event, street capacity may not allow late entrants. The show is sponsored by the American Cancer Society Relay for Life of Fauquier County. As such, registration fees are tax deductible. All proceeds benefit the American Cancer Society. 
According to organizer Christina Ballard, there are a few new things this year. There will be  motorcycle-specific judges, categories and trophies. A silent and Chinese auction begins at 8 a.m. and will close at noon. "There will be really cool auto-related items, including a chance to bid on a ride in the newly restored county sheriff's vehicle," said Ballard. 
Photos with your friends? Added fun for this year is an old-style photo booth on site. 
This year, Fast Lane Biker Magazine is hosting a Biker Model search contest and Bike of the Month search contest. A $25 donation will get you photos taken by a professional photographer, including a thumb drive. For the model contest, there is a dress code. Ballard advices that attire is classy, not trashy, so no bathing suits or bra tops. Appropriate family event dress attire includes shorts, jeans, leggings, tees/tanks/halter tops, gowns and dresses.
Volunteers are always needed. If you are interested or need more information about the event, please email Christina.Ballard@outlook.com.