All-female musical group Túumben Pax, from Mexico, and the Chinee Crystal Children's Choir, from San Francisco, will perform in the ninth annual Serenade! Choral Festival, presented by Classical Movements, at Castleton this Sunday, July 7, at 6 p.m.  
Founded in 2006, TúumbenPaax, a female vocal sextet, has performed nearly 40 world premieres especially composed for the ensemble by Mexican and foreign composers, and has won numerous international awards for their performances.  
TúumbenPaax, which is a Mayan word meaning "new music," has participated at festivals throughout Mexico and abroad, including the Manuel Enríquez New Music International Forum, Women in Art International and Iberoamerican Seminar, and the Sabadell International Music Festival in Spain. They have toured throughout Italy, Spain, Japan, China, South Korea, Guatemala, Colombia, Argentina and the United States, and have been granted scholarships and support from the Mexican government.  
TúumbenPaax's objective is to promote vocal music to link between the creative musical process and its performance. They will perform eight songs in the Spanish language, some of which were commissions just for the group, including "Xonahuiyacan (Be joyful)," which was commissioned for this year's Serenade! by the Eric Daniel Helms New Music Program.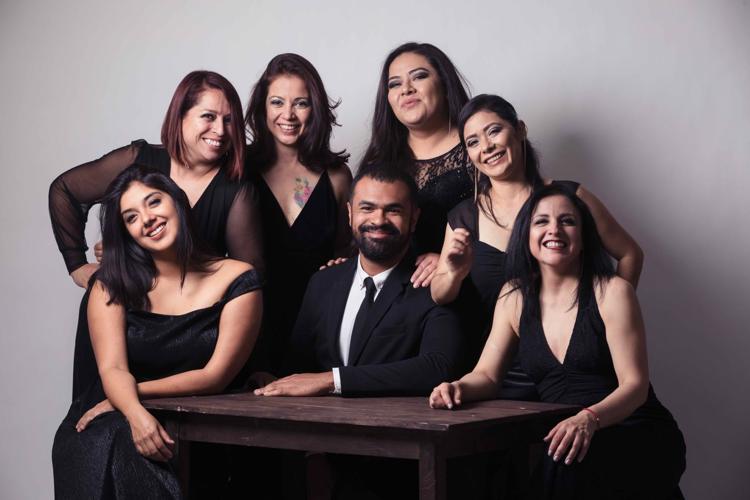 Crystal Children's Choir, comprised of middle and high school children of Chinese origin, was founded in the San Francisco Bay Area in 1994 in an effort to unify and maintain Chinese cultural identity through song. Since its founding, Crystal Children's Choir has grown into an organization of more than 1,000 members, and its musical repertoire includes Chinese folk songs and traditional American tunes. The choir has performed internationally, including at St. Peter's Basilica in the Vatican.  
The choir aspires to be cultural ambassadors of children's choral music, especially in the field of Chinese folk songs and newly commissioned works. Through a unique musical and life-enhancing education offering to its choristers, Crystal Children's Choir works to nurture teamwork, love of music, and excellence in choral singing among younger generations. For the concert, the choir will perform five American songs, including "Take Me to the Water" and "Will the Circle Be Unbroken."  
Established in 2011, Classical Movements' Serenade! is also performed throughout the Washington, D.C., area July 3 to 9, and hosts multiple musical events. This year's theme, "The Human Journey: Music, Migration and Identity," examines the far-reaching effects of human migration, exile, and refuge on language and the development of cultural identities, as reflected in vocal music around the world. This year at Castleton, Mexico and China are represented and celebrated in song by the singers.  
"We can't wait to introduce our audiences to these inspiring choirs," said Castleton CEO and Artistic Director Dietlinde Turban Maazel. "In the present climate it is imperative to create awareness about migration and exile. What better way than through music. Hailing from Mexico and San Francisco, with an all-female choir and an all-children's choir, this is sure to be a memorable performance."  
The premier concert tour company for the world's great orchestras and choirs, Classical Movements creates meaningful cultural experiences through music in 145 countries. An industry leader for more than a quarter-century, Classical Movements organizes more than 60 tours every year, producing some 200 concerts every season. Partnering with the Arts Award since its founding in 1992 as a truly global company, Classical Movements remains committed to facilitating cultural diplomacy across the world — promoting peace through the medium of music. To learn more about the entire Serenade! Choral Festival, visit classicalmovements.com/festival/serenade-washington-d-c-choral-festival.
Ticket prices for this concert are $10 to 20, and the performance will be held in the Theatre House at Castleton, 663 Castleton View Road, Castleton, an intimate, state-of-the-art 140-seat proscenium theatre. Call Connie Payne at 540-937-3454 for more information and visit www.CastletonFestival.org to purchase tickets.