Aging Together's signature event is the annual "5 Over 50 Celebration," usually held in May to honor one person in each of the region's five counties who has made a significant contribution to their community. Even though this year's celebration had to be postponed, the agency still honors the contributions and commitment to community of the five individuals chosen to be honored.  
This year's honorees include: Culpeper: Dr. David Snyder, Fauquier: Tyrone and Felicia Champion, Madison: Jerry and Judy Butler, Orange: Larry Eiben and Rappahannock: Sallie Morgan. 
Visit www.agingtogether.org or email info@agingtogether.org or phone 540-829-6405 to learn more and/or follow event details.   
Dr. David Snyder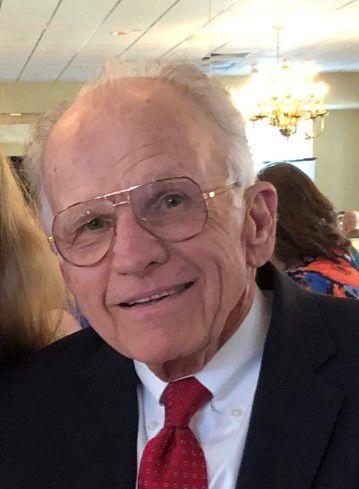 After David "Doc" Snyder served in Vietnam as a U.S. Navy officer and physician, he landed in Warrenton to work with Dr. Dave Couk. Together, they founded Blue Ridge Orthopedic Associates, which eventually grew to include 12 orthopedic surgeons and staff.
Snyder's desire to help children prompted him to launch Verdun Adventure Bound. With Verdun, both of his interests -- trees and children -- came together. Now in its 20th year, VAB sees 10,000 children a year, from Fauquier, Culpeper and Rappahannock as well as Loudoun and Prince William. 
Snyder helped develop and volunteered to teach EMT training in Warrenton and served on the board at E-Squared in Culpeper for years. A volunteer for hospice at the local and state levels, Snyder was one of the founders of Fauquier Hospice. His taught catechism classes at St. John's Catholic Church and was a lecturer at University of Virginia in the Curry School of Education.  
Snyder is still involved on multiple boards, including Medical Missionaries, Clifton Institute, International Institute for Health and Verdun Adventure Bound. Previously, he sat on the Great Meadow Foundation, Fauquier Hospital Board and Culpeper Hospital Board.  
At 79, Doc Snyder isn't ready to slow down. He still feels the love and importance of Verdun in his life and continues to work there.  Doc still travels to Haiti with Medical Missionaries one or two times a year to help in a highland clinic and nursing school.
When asked his advice to the younger generation, he responded: "Find from within the journey you are to go on. It has to come from within. And you need to ask yourself if you are a giver or a taker? I advise that whatever you have, give it away. This will lead to freedom!"    
Tyronne and Felicia Champion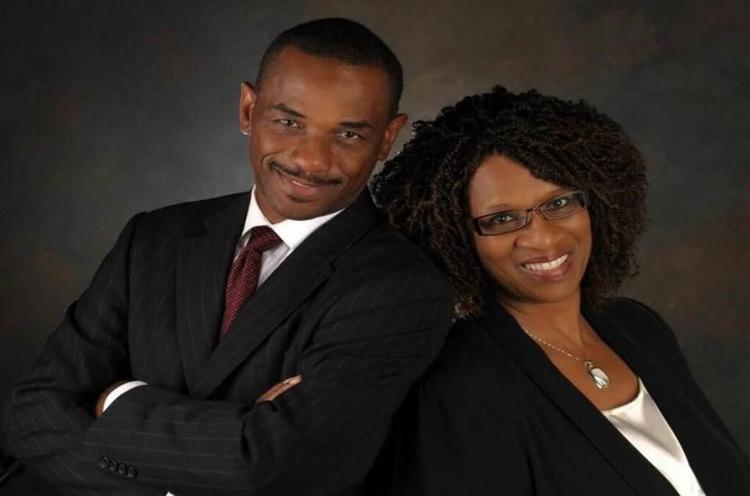 Tyronne and Felicia Champion are the founders of Community Touch Inc. (https://www.communitytouchinc.org/), a nonprofit organization that helps homeless families in Fauquier and surrounding communities. The CTI motto is simple: "Touching Lives One Day at a Time." 
They have started multiple programs to fill in gaps for those in need. Those include the Clara's Faith House Food Pantry (2001); The Victory Transitional Housing facility (2003), which provides shelter for the homeless; Noah's Ark Outreach (2004), which distributes household items for graduates of their housing programs, and a thrift store in Marshall in 2008. Finally, in 2016 they began a daycare for children to support their residents' ability to work.  
Tyronne Champion has worked in the banking and real estate industry for more than 20 years and as a fundraiser for 14 years. He is the senior pastor of True Deliverance Ministries in Bealeton, the founding church that assisted in the formation of Community Touch.  
He has a B.A. degree in Business administration, a M.A. in Practical Theology from Regent University and a doctorate in Christian Education from Dallas Theological Seminary.  
Felicia Champion worked in banking for more than 20 years. She currently has a bachelor's degree in Ministry and Human Services from Liberty University.  She is the co-pastor of True Deliverance Ministries.  
Jerry and Judy Butler 
Jerry and Judy Butler met in Chicago and have been married for 56 years. In 1990, he retired from the FBI as a special agent, but has done contract work as a special investigator for them for the last 30 years.  In 2005 the Butlers moved to Madison to be near their eight grandchildren. 
Shirley Workman of the Madison Senior Center said, "Jerry and Judy are excellent volunteers for Madison County! Judy is actively involved with the Madison Emergency Services Association food distribution. … She … goes on the mission trips sponsored by her church and makes a difference in the lives of many, not just those in Madison." 
Judy Butler is a deacon at Beth Car Baptist Church where both the Butlers are members. As a former first grade teacher, Judy  Butler found a calling with the region's Literacy Council, serving on the board of directors for eight years. She was previously a volunteer with the Madison Free Clinic and has served on its board for seven years, four of those as president. Additionally, every Monday for the past 15 years she's been a volunteer with the Madison Chamber of Commerce. She has served in the Madison Emergency Services Association for nine years and served on its board of directors for two. 
Workman stated that Jerry Butler "has been actively involved with the Madison Senior Center for the last 11 years that I have been supervisor." She said he was the Battlefield Piedmont TRIAD president for many years. TRIAD is a partnership between the Madison County Sheriff's Office and members from county agencies who work together to prevent fraud and scams aimed at seniors.
Jerry Butler served from 2009 to 2012 on the Madison County Board of Supervisors. He was a civilian volunteer for the sheriff's office and has volunteered for Madison Strong, Aging Together, and as a Senior Site volunteer for more than 10 years. He also serves on the MESA board and on the board of Madison Social Services.  
Larry Eiben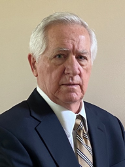 Larry Eiben's worked with Mobil Oil in many different cities during his 28-year tenure; the final stop was in Northern Virginia. When he retired in 2000, Eiben and his wife Judy moved to Lake of the Woods in Orange County. 
Eiben's good works include helping raise funds for a new LOW church structure. He served as chairman of the church's outreach committee and helped to recruit new members.  
Eiben served as an elder for the church and worked to improve infrastructure.
For 10 years Larry volunteered with the LOW Fire & Rescue where he served as an emergency vehicle operator, emergency medical technician and a training officer. He served as both vice president and president of LOW Fire & Rescue. In 2009 Eiben received the Rescue Squad Member of the Year award as well as the Rescue Captains Award. In 2014 he was also awarded Life Member of LOW Fire & Rescue. 
Eiben served with the Lake of the Woods Lions for eight years, where he was membership director.
He is a charter member of the LOW Veterans Club. served as both vice president and president of the Locust Grove AARP.
In 2014, Eiben received the "Warren J. Lodge Award for Excellence" from the association, which is the highest award presented for dedication to the community.  
Sallie Morgan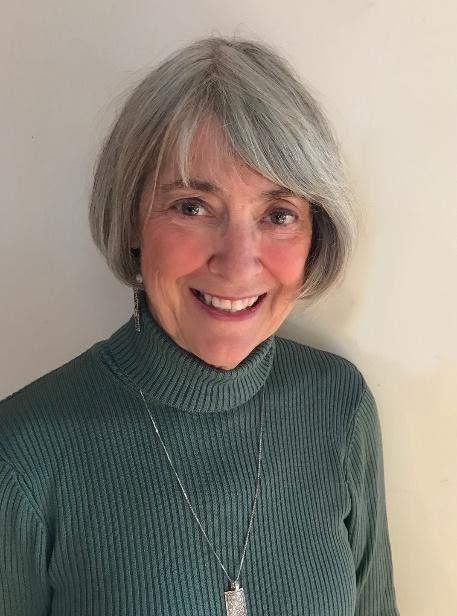 This past November Aging Together honored Sallie Morgan at its annual meeting. She retired from the Aging Together board of directors after more than two decades. She worked as director of community support services for Rappahannock Rapidan Community Services for 35 years, and it was during that tenure that she founded the Area Agency on Aging for the region along with Aging Together, creating a scaffolded network of services and assistance for those struggling with issues related to aging.  
Since 2011 Morgan has served as the executive director of the Mental Health Association of Fauquier.
Morgan and her husband Todd settled in Rappahannock County, which led to her employment as the director for the first Area Agency on Aging at Rappahannock-Rapidan Community Services. Over the years, in addition to her AAA duties, she was given responsibility for a number of other RRCS programs, including residential programs for intellectually disabled as well as day programs.  
She found the opportunity at the Fauquier Mental Health Association after her retirement from RRCS.
Since 1987, Morgan has served on the Board of RAAC, the county's 35-year-old arts council that focuses on enriching the lives of Rappahannock residents through the arts. She has served two terms as president of the board and currently serves as treasurer and chair of the theater committee.
Morgan is a key figure in the vibrant theater life of Rappahannock. From 1997-2006 she served on the board of Julie Portman's Ki Theater that produced plays, readings and performances in a decommissioned church in the heart of Little Washington, which in 2008 became the RAAC Community Theatre. In 1997, inspired by Portman's popular "Life Stories" writing workshops, Morgan helped create and coordinate the popular "No Ordinary Person" storytelling series where people from the county tell autobiographical stories that range from the heartfelt to the hilarious. Morgan has herself performed six personal stories and continues to co-direct the NOP program and to coach new storytellers.