Lord Fairfax Community College officials are pinning their hopes on next year's state budget. They hope the state will make up a $5 million shortfall needed to build Hazel Hall, an academic building planned at the campus outside Warrenton. 
The 40,000 square foot building housing science, health and engineering will carry the names of Eleanor C. and William A. Hazel, the couple in whose name a $1 million donation was made. 
A groundbreaking ceremony was held in December 2017 with the expectation the building would be open in the fall of 2019. But the Virginia Community College System couldn't approve construction without approved plans and an approved final budget. The VCCS oversees a network of 23 community colleges. 
During 2018, efforts were made to reduce costs in order to resubmit plans in the late fall or early winter, according to Christopher Coutts, provost at LFCC's Fauquier campus. 
"They were able to make significant progress on this and got the cost much closer to the approved budgeted amount. Unfortunately, the price that came back in March was high again, in part due to inflation over the intervening time," Coutts said.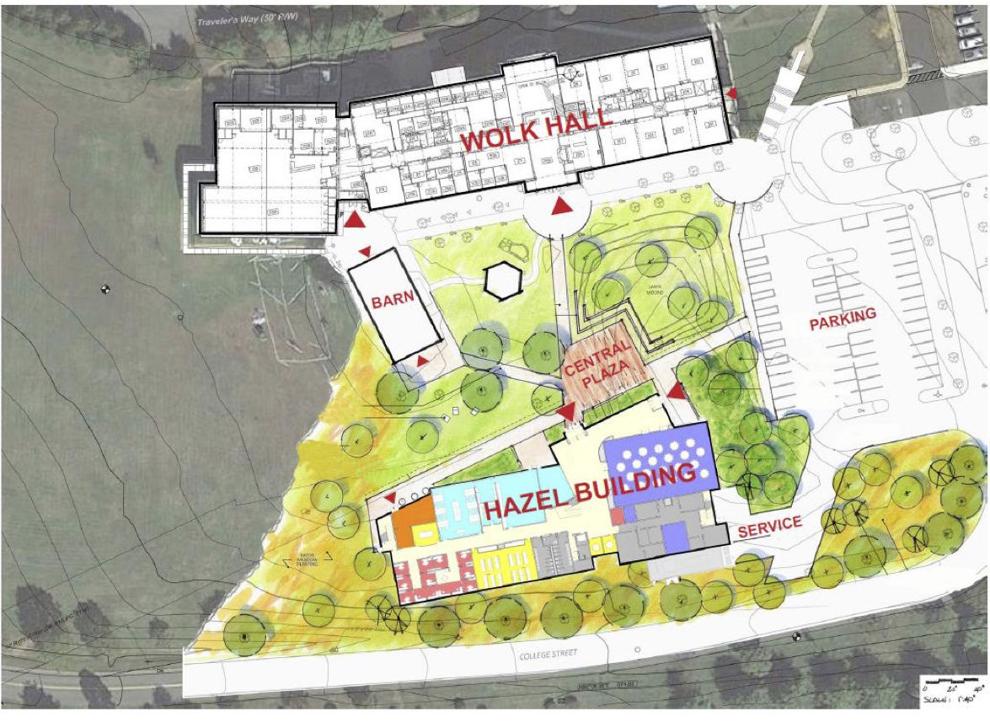 The $20 million final price tag was $5 million more than the state appropriation. 
Since March "we have been working with the VCCS to submit a request to the state for additional funding" from the current state budget, said LFCC President Kim Blosser. "Unfortunately, we received word from the [state] Department of Planning and Budget that our request has been denied and we will be required to go back through the state budget process during the upcoming legislative session." 
Blosser said the VCCS feels confident that the $5 million needed will be included in the budget. 
"We will work with our local legislators to ensure it remains part of the final budget bill," Blosser said. Assuming it's approved, construction can move forward after July 1, 2020. 
"Based on information given me there would be support for it" in the Virginia General Assembly, said Coutts. "We're working with our legislators to get a better sense of it." 
Coutts said areas of additional cost savings could be considered, such as removing a science lab, but the project would still occupy a 40,000 square foot footprint as approved.