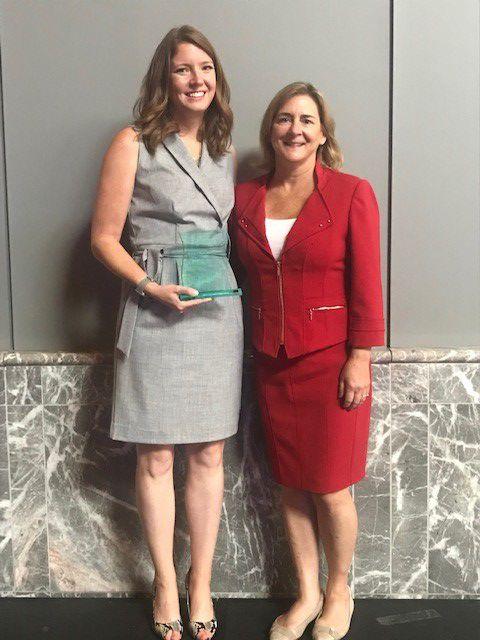 Emily Moulton, MSN, RN, received the 2019 William A. Rutala Abstract Award for her work surrounding adenosine triphosphate testing while working at Fauquier Health in Warrenton. She received the award at the Association for Professionals in Infection Control and Epidemiology annual conference in Philadelphia, June 12 to 14.  
The conference brings together infection prevention professionals from all over the world and focuses on how their work leads to advances in the healthcare industry.  
Although Moulton is no longer at Fauquier Health, she has been an RN for six years and joined APIC as a member in 2017. For her research, she focused on ATP testing, a method that uses technology to determine cleanliness on different environmental surfaces, to engage and educate hospital staff on proper cleaning and disinfection procedures in the perioperative area.  
Through ATP testing, disinfection and sterilization measures can be observed and quantified. The results from ATP testing serve as a tool to further educate hospital staff on the necessary procedures, while enhancing engagement and accountability. 
"With Fauquier Health being a LifePoint Health hospital, it is a very exciting time to be recognized on a national level for the hard work and dedication we have devoted to keep the patients at our hospitals safe," said Tracy Louis, director of infection prevention with LifePoint Health.   
Fauquier Health donates to Mental Health Association of Fauquier County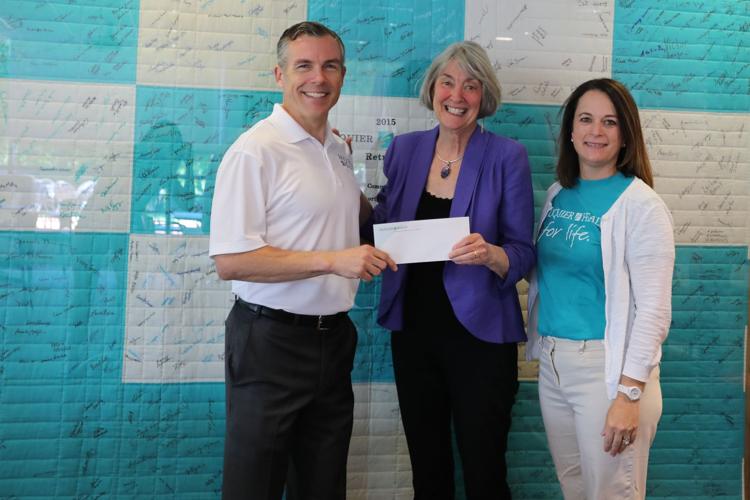 In June, Fauquier Health celebrated the 20th anniversary of LifePoint Health, the health system of which it is a part, with a donation to the Mental Health Association of Fauquier County. This donation is part of a national anniversary celebration during which LifePoint has contributed $2,000 to causes in each of the 89 communities it serves nationwide.  
Chad Melton, chief executive officer of Fauquier Health said, "In celebration of LifePoint's 20th anniversary, we selected the Mental Health Association of Fauquier County. Our mission statement is making communities healthier. What better way to improve the lives of others than donating to a worthy organization? Mental health and access to care have become a growing problem in Fauquier County, and across the company. We hope our donation will make a difference in improving care locally."  
LifePoint was founded in May 1999 as LifePoint Hospitals with 23 community hospitals in nine states. The company changed its name to LifePoint Health in 2015 as a reflection of its evolution from a hospital operator to a healthcare leader, providing a range of services across the communities it serves.  
"LifePoint is dedicated to creating places where people choose to come for healthcare, physicians want to practice and employees want to work," said David Dill, president and CEO of LifePoint Health. "We are thrilled to be celebrating a 20-year legacy of making communities healthier with our employees, physicians, board members and volunteers across the nation. We are proud of how far we have come in the last two decades and are excited to continue to collaborate with the talented team at Fauquier Health to advance our mission in the years ahead."